It's the third week of the preseason, which means you've likely heard the term "dress rehearsal" more in the last five days than you did in the previous 11 months. Traditionally, teams play their starters more in the third preseason game than at any other point in the preseason. That's where the term dress rehearsal comes from…it's the closest thing to a real game that we'll see until the regular season kicks off in early September.
In listening to head coach Mike Zimmer earlier in the week, though, one might start to wonder if Saturday's preseason game against the Arizona Cardinals will be more about settling non-starting position battles than it will be about getting the starters extended looks. After all, the starters on defense and offense have been sharp in the first two preseason games AND Zimmer indicated there are still several jobs open for the taking.
Asked if the backup nickel cornerback behind Mackensie Alexander was wide open, Zimmer responded: "I would say so, yeah." Earlier in the same press conference, Zimmer discussed the possibility that running back Mike Boone would get reps as a returner, indicating either both the kickoff return and punt return jobs were open. He also sounded undecided about his kicking specialists, stated he needed to find out if reserve defensive linemen Hercules Mata'afa "can go in there and rush on third down" and then said the following about his reserve wide receivers:
"They're hard to separate right now. When we talk about it in the personnel meetings and things like that, it's one guy has a good day, then he has a bad day. The consistency of what they're trying to do is really hard to get a handle on. That's why I say that special teams, they need to get their rear ends going on that."
None of this equivocation is cause for alarm. It's par for the course for most teams at this stage of the preseason. All it does it further emphasize the fact that preseason games are not rehearsals for games. They are an important part of the evaluation process for teams as they prepare the cut their rosters to 53 players by August 31.
"I don't know. I don't know that you guys know all the little details about everything, you just see how he goes and does the game. He's got to get a lot better in a lot of the other parts of being a quarterback. Making the right checks, getting people in the right formation, making sure the motion is there, not missing the time clock when it's eight yards in front of you. There's a lot of things that he has to get better at if he wants to be the backup quarterback." – Head Coach Mike Zimmer
Pointed but honest and constructive feedback here from coach Zimmer about young quarterback Kyle Sloter. He has been an exceptional performer on the field in preseason games, which is nothing to scoff at or belittle. At the same time, Zimmer's commentary from earlier in the week about Sloter should not be taken as something that is detracting from his in-game results. Rather, it's insight that illustrates there is more to the evaluation phase of the NFL than simply what happens in games.
Jayron Kearse has been impressive this preseason. Do you see his importance to the team coming from the line of scrimmage or the secondary?
Kearse has been impressive for more than just this preseason. He had three tackles for loss last week against Seattle, so I'm sure that's the genesis of this question. But Kearse has been a steadily developing player ever since he was selected by the Vikings in the 7th round of the 2016 NFL Draft. I see his importance to the team coming as the "big nickel" and as a backup safety on defense. But I also see him as important on special teams, particularly as a gunner covering punts. In a matchup league, Kearse is a good weapon to have on defense and he's a versatile enough athlete that he can help in a variety of ways on special teams, too.
No rest for the weary in Week 4 of the preseason. Immediately after Saturday's game against Arizona, the Vikings will begin the process of simultaneously preparing for the preseason finale on Thursday in Buffalo and the regular season opener against Atlanta at U.S. Bank Stadium on September 8. The Vikings travel to Buffalo on Wednesday in advance of their Thursday night game against the Bills, then return home immediately after the game. Rosters must be cut to 53 players on Saturday, August 31, and then the 10-member practice squad will be established at some point on Sunday, September 1 and/or Monday, September 2.
The Vikings lead the NFL this preseason with an average of 433.0 yards of total offense per game.
Saturday's game will be a simulcast on FOX (Channel 9 in Minneapolis/St. Paul) and the Vikings Radio Network (KFAN-FM 100.3/KTLK-AM 1130). Paul Allen (play-by-play) and Pete Bercich (analyst) will call the game from the booth while Greg Coleman and Ben Leber will be on the sidelines. Mike Mussman hosts the pre-game show on the Vikings Radio Network and that begins at 10:00 a.m. CT.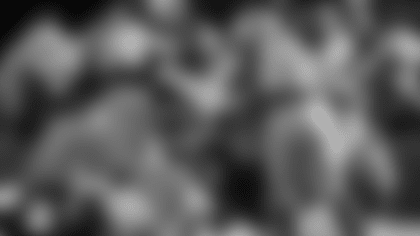 Watch Saturday's Game Online
Start 7-day your free trial of NFL Game Pass today and watch back Saturday's game against the 49ers...