EAGAN, Minn. — Somehow and someway, we have arrived at the start of the Vikings 2020 season.
Minnesota navigated a surreal offseason that was dominated by the COVID-19 pandemic and included a virtual draft, offseason programs and plenty of uncertainty.
Yet after an odd-looking training camp, the Vikings season opener against the Packers is Sunday. Kickoff is at noon (CT) from U.S. Bank Stadium, which won't host fans for at least the first two home games of 2020.
But football is here, and that brings the usual emotions that come with the beginning of a five-plus-month journey. Even for someone like Vikings Head Coach Mike Zimmer, who is entering his 27th overall season in the NFL, and seventh in charge in Minnesota.
"Well, I never get butterflies, but I get nervous," Zimmer said. "Every year is like that, no matter whether it's the first game my first year, or the 27th game my 27th year.
"All games are the same," Zimmer added. "You've got to go out and perform your best and let your team go out and play their best, and you're hoping the things you've done to prepare the team to get them ready to play show up."
Offensively, the Vikings feature plenty of continuity. Kirk Cousins, Dalvin Cook, Adam Thielen and Kyle Rudolph are back. So are four players who started on the offensive line last season.
And while Vikings Offensive Coordinator Gary Kubiak is in his first season in that role, he was an advisor in 2019 and knows what the players' strengths are.
Defensively, Zimmer's group is anchored by veterans such as Anthony Barr, Eric Kendricks, Anthony Harris and Harrison Smith. The challenge in 2020 will be acclimating new faces such as Yannick Ngakoue, plus getting a young cornerbacks group (where the oldest guy is 23) to play at a consistent and high level.
Believe it or not, Border Battle No. 120 is on tap for Sunday between the Vikings and Packers.
"Green Bay's going to be a great test for us," Zimmer said. [But] I feel good about [our] team. I like how they work and they prepare, but I'm confident that we'll continue to get better as the season goes on."
Here are three areas to watch in Saturday's contest, as compiled by Eric Smith, Lindsey Young and Craig Peters of Vikings.com:
Packers running back Aaron Jones rushed for 116 yards against the Vikings in Week 2 of the 2019 season, which was then the second-highest total of his career. When the teams met again in Week 16, Jones ran for a career-high 154 yards and two scores, averaging 6.7 yards per carry to help Green Bay sweep Minnesota and claim the NFC North.
So yes, Jones was a big problem for the Vikings in 2019. And if Minnesota wants to get off on the right foot in 2020, the Vikings would be wise to slow him down.
The fourth-year back had a breakout season in 2019, but his productivity may have been underappreciated earlier in his career. His career average of 5.02 yards per carry ranks first in Packers history among players with at least 300 rushes.
"He's a complete back. He can catch out of the backfield, he can bounce the ball to the perimeter, he can run to the inside," said Vikings Co-Defensive Coordinator Adam Zimmer. "He's a really impressive running back, and we're going to have to have, not only the linebackers, but the whole defense, including the secondary, help support the run against him.
"He's as good as a back as we'll play throughout the year," Zimmer added, "and the more we play him, the more impressive I think he is."
Zimmer and the Vikings often talk about making opposing offenses one-dimensional, and that mantra usually starts with stopping the run.
The Vikings will open the 2020 season looking to do just that. But in trying to limit Jones, the Vikings will face quite the challenge in the first game of the season.
The Packers offense is multifaceted, to be sure. As Eric stated above, Minnesota's defense will have its hands full with the multiple threats posed by Jones.
But the Vikings know they must be just as prepared for the Packers passing game. Sunday will mark the 24th time that Minnesota will face Aaron Rodgers in the division rivals' series history. Over those games, Rodgers has racked up 5,475 yards and 43 touchdowns, both of which are second only to his production against the Bears (5,562 and 47), in 23 starts.
Sure, Rodgers is getting up there in age for the NFL (he'll turn 37 in December), but he continues to show he's among the league's top passers.
"When you're talking about Aaron Rodgers, you're talking about all the ability that he has, the plays he's made and the best way to defend that, which is hard to defend, but that's what our job is," Smith said. "You're used to maybe extending plays and covering longer and him getting out of the pocket and stuff like that and creating."
The Packers offensive scheme has changed under Head Coach Matt LaFleur, who took the reins in 2019 and led Green Bay to a 13-3 finish and the NFC Championship Game. But although Rodgers has moved through different schemes in his 16-season career, his effectiveness hasn't declined.
"He's still Aaron Rodgers. He's still making outrageous throws," Smith said. "He's always one of the toughest matchups, no matter what the scheme is."
The Vikings new-look offensive line isn't undergoing as much change as a season ago when all three interior line positions had the combination of two players in their first year with Minnesota and one at a new spot.
Pat Elflein has moved for the second time in as many seasons, going from center (2017-18) to left guard (2019) to right guard, but Garrett Bradbury is back for his second season after starting all 16 games as a rookie. Dakota Dozier won the left guard spot in camp and could become a bit of an X-factor for the team this year.
The trio will work between left tackle Riley Reiff, who is again a captain for his fourth season with Minnesota at left tackle, and Brian O'Neill, who has admirably played right tackle in his first two pro seasons.
The first test will be stiff. Green Bay's front is stout and productive. The Packers recorded one sack of Kirk Cousins in Week 2 and five of the quarterback in Week 16 against a Vikings squad that only allowed 28 all season.
The Smiths — edge rushers Za'Darius and Preston — garner quite a bit of attention, having combined for 25.5 sacks in their first season together, but there are other challenges, as well. Nose tackle Kenny Clark recorded a sack in each game against the Vikings last season and has a streak of five consecutive games with at least one sack against Minnesota. Za'Darius Smith totaled 3.5 sacks and five tackles for loss last December.
The collective pressure that Green Bay applied forced Cousins into passer ratings of 52.9 and 58.8 last season, well below his next lowest in a game (87.2 at Seattle) and career-best season total of 107.4.
Mike Zimmer is 5-1 in Week 1 games in his Vikings career, a run of success buoyed by a stout defense.
Minnesota has allowed only 14.8 points per game in Week 1 contests since 2014, the fourth-fewest in the NFL in that span among all teams. The Vikings have also forced 13 turnovers in Week 1 games under Zimmer, which is tied for the third-most in the NFL.
Zimmer's Vikings haven't allowed more than 20 points in a Week 1 game, and the Vikings are a perfect 5-0 when keeping the opposing offense under the 20-point mark.
The Vikings are perfect in their past three season openers at home, getting wins over New Orleans, San Francisco and Atlanta.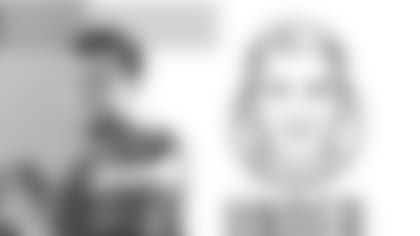 Under Center with Kirk Cousins
Vikings quarterback Kirk Cousins will team up with Twin Cities legendary sports anchor Mark Rosen to deliver unique content via a weekly 60-minute series featuring current Vikings players, prominent Minnesotans and guests with personal connections to Cousins. Other segments will focus on game reaction with sound from press conferences, the locker room, game highlights and NFL Network. Cousins and Rosen will also answer fan questions and voicemails on a regular basis. Use #AskKirk to submit a question. The series will feature both video and audio components and will be available across multiple platforms.
Tune-in: KFAN 100.3-FM, 6-7 p.m. on Tuesdays
TV Tune-in: Wednesdays at 8:00 p.m. on WFTC, Re-Airs on KMSP, FSN
Hosts: Kirk Cousins and Mark Rosen
Vikings Platforms: Vikings.com, Vikings App, Vikings Now Connected TV App and YouTube
Audio Podcast: KFAN iHeart Radio App, Apple Podcasts, Google Podcasts, Spotify, etc.