From frigid outdoor games to the frenzy of the Minneapolis Miracle at U.S. Bank Stadium, Millie Wall has cheered for hundreds of Vikings games.
Millie, who turned 102 on July 4, has been a fan since the franchise was founded in 1961.
"I never missed a game," she noted. "I always had a screwdriver, and there was always plenty of rootin' and tootin' with our family."
The native of Melrose, Minnesota, emphasized that football brings people together.
"The Vikings have done that for me over the years," Millie said. "Whether it was tailgating at the Old Met Stadium or get-togethers at friends' and families' homes throughout the years, the Vikings were always my home team."
Millie rooted for the Purple People Eaters under Hall of Fame Head Coach Bud Grant, and she loved watching Chuck Foreman make big plays.
"Those were some good years," she said.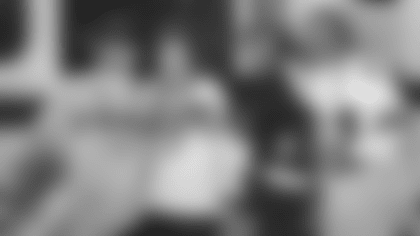 Millie and her friends or family members bundled up for Sunday games at Met Stadium, donning snowsuits and multiple layers that restricted movement.
"Of course, a little brandy helped keep us warm, too. That's how Minnesotans do it. We were tough," Millie said. "I'll never forget the cold games – some of my happiest memories were out there.
"One of my favorite memories is getting together with friends for a pre-game at their house," she added. "They would order a bus, and it would drop us off at the tailgate and game. A real party!"
Through every era of Vikings football, supporting the team became a family tradition.
Miller and her family were "always together" on game day, and she fondly reminisced about attending Vikings-Packers games with her late son, Curt.
"We would get together for brunch and drinks at Jax Café in Minneapolis," Millie said. "Jax had a bus that we would take to the game while the rest of the family stayed at the bar. My son passed away a couple of years ago, and it's those memories I cherish."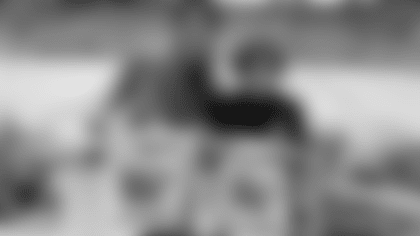 Millie has loyally supported her beloved Vikings through ups and downs, wins and losses.
In 2017, the team presented Millie with an early 100th birthday present: two tickets to the Vikings-Saints Divisional round playoff game at U.S. Bank Stadium. Millie attended with her granddaughter, Ashley Wall, and the two rode the roller-coaster of emotion over four quarters to the exhilarating final score.
"We were right there on the same side when [Stefon Diggs] caught the pass [from Case Keenum]," she recalled. "I saw his foot stay in-bounds and knew it was a touchdown when he ran to the end zone. One of the greatest games I have ever seen in the history of watching the Vikings and I was there to experience it.
"My granddaughter and I were jumping up and down – although I can't really jump much anymore with my age! – and the adrenaline was so much we thought we were going to faint," Millie continued. "We had to sit down to make sure we didn't. Our hearts were pumping so fast!"
She's especially thankful that they opted to stay for the final play despite some fans leaving after the Saints kicked a field goal for a 24-23 lead with just 25 seconds remaining in the game.
"I always had hope throughout the game. The game isn't over until it's over," Millie said. "Those memories I will hold near and dear to my heart."