Former Vikings linebacker E.J. Henderson will be inducted into the College Football Hall of Fame.
Henderson, who played at Maryland from 1999-2002, was announced Wednesday as part of the 2020 class. He is the lone linebacker in this year's group of inductees.
A consensus First-Team All-American as both a junior and a senior for the Terrapins, Henderson received the 2002 Bednarik Award as the nation's best defensive player. He also earned the Butkus Award as the best linebacker in college football.
Henderson holds NCAA records for career solo tackles per game (8.8) and single-season solo tackles (135 in 2001), and he holds school records for tackles for loss in a career (62.5) and a single season (28 in 2001). He led the Terrapins in tackles his final three seasons and finished his college career with 473, which ranks second in Maryland history.
As a senior, Henderson capped off his time with the Terps as the Defensive MVP in a 2002 Peach Bowl win over Tennessee. Henderson was inducted into the University of Maryland Athletics Hall of Fame in 2016.
The Vikings drafted Henderson 40th overall in 2003, and in 2004 he became a full-time starter.
Henderson suffered a broken left femur in Week 13 of the 2009 season and went on to make a remarkable recovery. He played all 16 games in 2010, snagging a career-high three interceptions en route to his first-ever Pro Bowl nod, and was named the Vikings Ed Block Courage Award winner.
Henderson played his entire NFL career for Minnesota, retiring after the 2011 campaign with 125 career games (105 starts).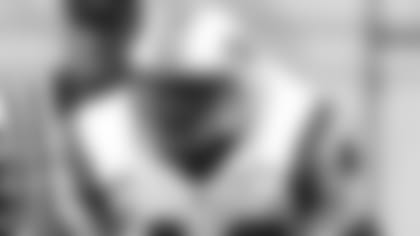 Henderson led the team in tackles in 2004, 2006 and 2007. Over nine seasons with the Vikings, he totaled 955 tackles (666 solo) according to coaches' stats, which ranks 12th in team history. He also recorded 15.5 sacks, five interceptions (including one returned 48 yards for a touchdown in 2006), 67 tackles for loss, 13 forced fumbles, nine fumble recoveries and 20 passes defensed.
The 2020 College Football Hall of Fame Class will be officially inducted during the 63rd NFF Annual Awards Dinner on Dec. 8 at the New York Hilton Midtown.
The following individuals will join Henderson in the 2020 class of inductees: T Lomas Brown (Florida), RB Keith Byars (Ohio State), QB Eric Crouch (Nebraska), RB Eric Dickerson (Southern Methodist), DT Glenn Dorsey (LSU), T Jumbo Elliott (Michigan), K Jason Hanson (Washington State), DE E.J. Junior (Alabama), QB Steve McNair (Alcorn State), QB Cade McNown (UCLA), DT Leslie O'Neal (Oklahoma State), DB Anthony Poindexter (Virginia), DE David Pollack (Georgia), DE Bob Stein (Minnesota), WR Michael Westbrook (Colorado), WR Elmo Wright (Houston), and coaches Dick Sheridan (Furman; North Carolina State) and Andy Talley (St. Lawrence; Villanova).