Leading up to the 2020 NFL Draft, Vikings Entertainment Network is sharing draft-day memories from recent years and decades ago. Some might have had more memorable experiences than others, but all have stories to tell.
EAGAN, Minn. — Inside the Phi Delta Theta fraternity house at Stanford on the night of Jan. 17, 1956, Paul Wiggin was asleep and unsuspecting.
Wiggin, you see, was a redshirt who planned to play his fifth year that fall while earning his master's degree from the prestigious university.
The Cleveland Browns, however, selected Wiggin with the 73rd overall pick, the final selection of the sixth round.
Wiggin, who has been in the Vikings pro scouting department since 1992, recalled his experience this week during a phone call for this Draft Diaries segment.
"First of all, with another year to play, I never thought I was going to be drafted," Wiggin said. "I went to bed, and one of my fraternity brothers came and woke me up. He said, 'Can you tell me, is there a team called the Cleveland Browns?' I said, 'Yeah, why would you wake me up to ask me that?' He said, 'I think you were drafted by them.' "
Decades ago, the NFL Draft didn't feature the pageantry that has made it into one of the best — and actual — reality shows. The event was first televised by ESPN in April 1980. In the time since, the availability of information and speed with which it travels has increased along with theatrics like the "Green Room," where several top prospects (although Garrett Bradbury was snubbed a year ago) have been invited to sit for first rounds. Bradbury was instead with family and friends when he got the call from the Vikings in 2019.
As for Wiggin's official notification from the Browns?
"I didn't hear from them for about five days, and then I got a letter from [Browns Co-Founder and Head Coach] Paul Brown, who is an unbelievable football coach," Wiggin said. "It came to the athletic department and said, 'We drafted you because we wanted you for the future. We do not want to interfere with your college goals.'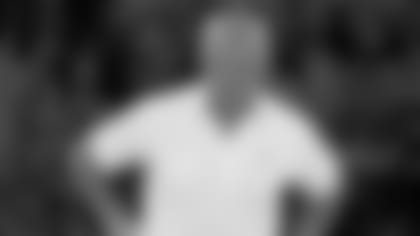 "The letter said, 'As soon as the season is completed, we will come and talk to you about becoming a member of our team,' " Wiggin added. "There were a lot of players at that time that were weighing [the NFL or CFL]. I was not at all. I think they got a little nervous about that, so they kind of communicated a little better with me after that."
All of the theatrics this year will unfold virtually thanks to camera kits that have been sent to 58 prospects' homes.
This year, there are 255 selections scheduled to be made by 32 NFL teams in the span of three days.
In Wiggin's draft year, however, there were only 12 teams. The NFL opted to hold the first three rounds at the Bellevue-Stratford Hotel in Philadelphia on Nov. 28, 1955, to get a jump on the Canadian Football League. The final 27 — Yes, 27 more! — rounds were held at the Ambassador Hotel in Los Angeles from Jan. 17-18, 1956.
Coincidentally, the resumption of the draft opened with the selection of Jerry Reichow by Detroit. Reichow played for the first four Vikings teams (1961-64) and made the Pro Bowl after Minnesota's inaugural season before transitioning to the personnel department where he overlapped as a colleague of Wiggin's for nearly 35 years.
Waiting worked out well for Wiggin, Stanford and the Browns. He was an All-America selection in his final two seasons for the Cardinal, completed degrees toward his goal of becoming a teacher/coach and was eventually elected to the College Football Hall of Fame.
Wiggin said he received tuition for the fifth year ($220 a quarter) after sitting out his sophomore campaign.
"That's the way it was in those days. … I really wanted to play my fifth year. I was dead-set on it," Wiggin said. "Today, there's so much money at-stake. I got a $500 bonus and an $8,000 contract."
Wiggin never missed an appearance for Cleveland. He started 127 of 146 regular-season games, earned two selections to Pro Bowls and was a member of the 1964 NFL Champions. Brown referred to him as one of the best defensive ends that the Pro Football Hall of Famer ever coached.
After wrapping his playing career in 1967, Wiggin became defensive line coach of the San Francisco 49ers (1968-74), working for the NFL team the California native had followed the most as he grew up.
He was hired as head coach of the Kansas City Chiefs in 1975, a few days before that year's draft.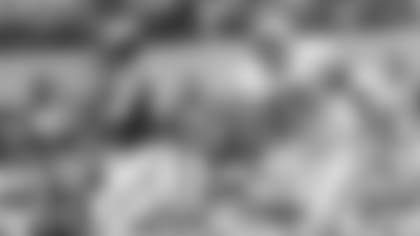 "It was a real mess when I was there because they didn't have a draft board. I couldn't believe it," Wiggin said. "That's how they did things. Everybody had some information, and when the draft came up, they kind of all jumped in and mentioned who they thought should be next and came to a decision. To me, it was ridiculous, but that's how they did it.
"After the draft in 1975, they fired the whole scouting staff," Wiggin said. "I didn't. They didn't work for me. It was too bad. I think we had no luck at all with that first draft."
That's a polite understatement. Out of 11 selections made by the Chiefs in 1975, only one — Morris LaGrand — ever played a down in the NFL. LaGrand's stat line of 13 rushes for 38 yards and a touchdown in 13 games was less memorable than misspelling his own name on a team picture that was copied 100 times.
"People called him Morris LaGand because he left the 'r' out," Wiggin recalled.
At least he wasn't convicted on kidnapping and reckless homicide like Elmore Stephens, the Chiefs first selection in January 1975. The tight end out of Kentucky was tabbed in the second-round but didn't make the team and was charged for his role in the death of Luron Taylor in October 1975.
The 1976 draft offered Wiggin more to work with, but he was fired during the 1977 season. He followed as Saints defensive coordinator (1978-79), Stanford's head coach (1980-83) and defensive line coach of the Vikings (1985-91) before shifting to Minnesota's pro personnel department. Wiggin currently evaluates film of offensive and defensive linemen.
Wiggin's career in the NFL spans parts of eight decades. Not bad for a run that began while he was sleeping.
"I believe if I had it to do over, that's how I would do it," Wiggin said. "I really loved Stanford. For me, it was a great chapter in my life, and I loved the Browns. I was lucky enough to be with them for 11 years. That was from '57 to '67 and then I left and got to do what I wanted to do when I got to be the defensive line coach for the San Francisco 49ers, who I had rooted for when I was at Stanford."
Wiggin admitted the transition from coaching to scouting was difficult but added it has been enjoyable.
"It was hard for me. To be honest, I wasn't very good in the initial get-go, but I liked it," Wiggin said. "I think if you're curious — I'm a curious person, and with my curiosity, I grew to like what I was doing."