When the Lions offense takes the field against the Vikings defense on Sunday, you will see something quite familiar: Matthew Stafford calling signals and Calvin Johnson running routes. Johnson has been one of the NFL's top WRs since his rookie season in 2007 and he's been catching passes from Stafford since the QB's rookie season in 2009. Together, Stafford and Johnson have connected 54 times for 679 yards and 4 touchdowns in 10 games against Vikings defenses.
From watching their game against the San Diego Chargers last week, though, it looks like the Lions aren't resting on their laurels when it comes to deploying Johnson in the passing game. While he caught just two passes on four targets against the Chargers, Johnson lined up in several different spots on the field. He's hard enough to figure out when he's in the same spot on every snap. Move him around a bunch, and the task of slowing him down only gets taller.
One tactic in particular that is interesting is putting Johnson in the slot (pictured below). The Lions did this on 8 of Johnson's 43 (19%) non-kneel down snaps. This presents a dilemma for teams whose best cover CB plays on the outside. Do you shadow Johnson with your best cover CB and move him inside? Or do you leave that CB where he's at his best and ask your starting nickel CB to cover Johnson?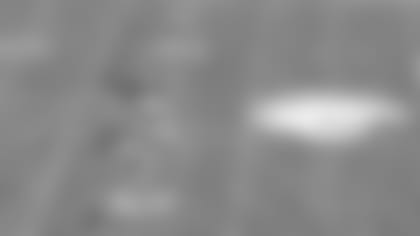 Another interesting strategy the Lions used against San Diego was lining up Johnson and No. 2 WR Golden Tate on the same side of a 2x2 formation (pictured below).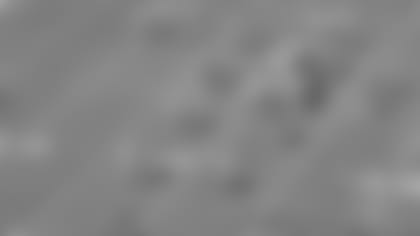 This can put a lot of stress on one side of the secondary, but the Chargers handled it well. Detroit lined Johnson up on the outside with Tate to his inside, and had Johnson run a vertical route with an outside release to carry the CB deep and also capture the attention of S Eric Weddle. As the play began, Weddle moved toward the outside to stay on top of Johnson, but once he saw Tate breaking to the inside and Stafford begin to deliver, he stuck his foot in the ground, made a great break on the ball, and then made a physical play to beat Tate to the point of the catch and come down with an INT in the end zone.
The Chargers did a nice job covering Johnson last Sunday, but it wasn't easy. The Lions have a smart and accurate QB along with a great complementary receiver in Tate, and that makes it even more difficult to contain Megatron. On top of that, the Lions appear to have found a nice RB in Ameer Abdullah and the Vikings are coming off a game in which they surrendered 230 net yards rushing.
It will be interesting to see what tactics the Lions use to try and free up Johnson as well as what the Vikings have in store to try and slow him down.