MOBILE, Ala. — The sidelines are usually home for Vikings Head Coach Mike Zimmer, assistants and players, but Jamaal Stephenson just can't help himself this week.
While some talent evaluators prefer to sit in the stands or press box, the Vikings Director of College Scouting opted for the sidelines this week to be closer to the action.
On Thursday, he stood near the front pylon of the end zone during the North's practice as the team led by the Bears staff worked on red zone passing.
Stephenson and the Vikings scouts have racked up countless hours evaluating prospects during campus visits this fall from coast to coast.
This week, however, more than 100 prospects were invited to meet them in Mobile for the Reese's Senior Bowl. The 68th annual all-star game will be held Saturday, but scouts and coaches have taken in three days of practices this week.
Some of the prospects have been evaluated over the course of several years, and others, particularly ones from small schools, might not have been evaluated as deeply yet.
"We've followed a lot of these guys for two or three years, so you know them, have graded them and written them up," Stephenson said. "Now, it's a test. These guys are here to compete, and you want to see who rises to the top."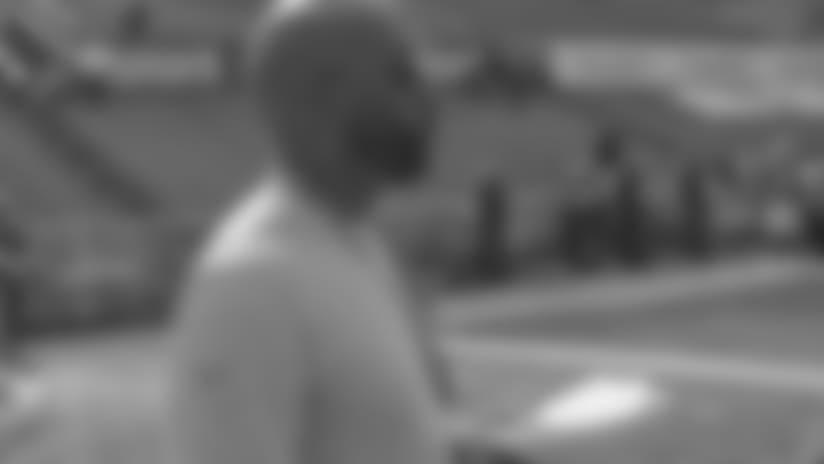 College all-star games are just one part of the checks and balances in an arduous information-gathering process, but they are the one setting in which evaluators can see how players learn their playbook and practice.
"You don't want to jump to too many conclusions because it is an all-star setting," Stephenson said. "Some guys may get nervous from that standpoint, or they're uncomfortable in this setting. It's a new setting for a lot of these guys, but I think what you want to see for the most part is how guys compete."
Zimmer, whose staff is just getting acquainted with this year's draft-eligible players, said the 1-on-1 competition and matchups of players from small schools against players from bigger programs is helpful, and Stephenson agreed.
"A lot of these small-school guys that are here, the evaluation process is very important because now there's no more excuses, like the cornerback from Lamar (Brendan Langley) or the quarterback from Tiffin (Antonio Pipkin)," Stephenson said. "You're now playing against the best of the best and guys that you're going to see playing on Sunday.
"During the fall, it's, 'I don't know who he's really playing against,' so I need to see him more in a setting like this," Stephenson continued. "For small-school guys, it's really important, but just for everyone in general. Our scouts have done a great job throughout the fall of going to these guys' schools, evaluating them, interviewing their coaches, and now we get a chance to see them against the best of the best."
Stephenson is entering his 18th NFL season, 16th with the Vikings and fourth in this role. Originally from Goldsboro, North Carolina, Stephenson was a two-time All-Ivy League selection as a defensive back at Brown.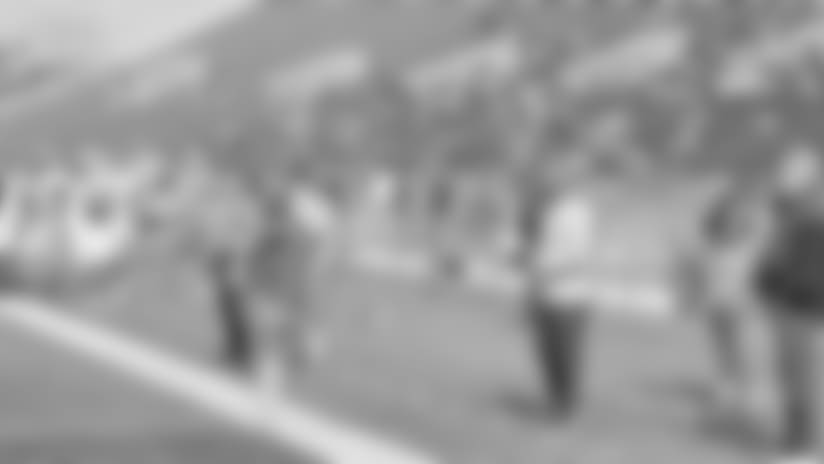 He also coached at the University of Massachusetts as a graduate assistant before becoming a scouting assistant with the Washington Redskins. Stephenson was College Administrator with the Houston Texas for two years before joining the Vikings in 2002.
He and multiple NFL experts concur that the 2016 Vikings season was unlike any they've experienced.
"We suffered a rash of injuries, that I don't know has ever happened in terms of losing your quarterback the week before the season starts and the number of offensive linemen we lost, and the offensive coordinator leaving," Stephenson said. "We were just hit with a lot of adversity, and to be 8-8 is a testament to Coach Zimmer and his staff and what they did by keeping guys together. We'll just try and build on it.
"After a disappointing season, it started out so hot and kind of faltered toward the end at 8-8," Stephenson said. "You start to look at yourself and say, 'OK, what can I do better? How can I improve the team?' I think each guy in our department takes the onus on himself to say, 'Let's improve the team. How can we do that? How can we be better?' "