When Teddy Bridgewater suffered a season-ending knee injury during practice Tuesday, former longtime Head Coach Dick Vermeil felt a pang of empathy for Vikings Head Coach Mike Zimmer.
"It's devastating," Vermeil told Vikings.com. "Not only to the coaching staff and players but to the ownership and entire community."
Vermeil speaks from experience. Nearly two decades ago, when he was head coach of the St. Louis Rams, Vermeil's starting quarterback, Trent Green, tore his ACL during a preseason game and was lost for the 1999 season.
"Everyone tends to really get emotionally involved and down right away. It's just a normal and natural reaction," Vermeil said. "But from a coaching standpoint, once you're given a little time to think about it, then you set a plan of how you're going to handle it."
Prior to Thursday night's preseason finale against, ironically, the Rams, Vikings General Manager Rick Spielman said there's been some speculation on what Minnesota will do at the quarterback position in the absence of Bridgewater. While Spielman said they will **likely add another quarterback** to the roster, they have "the utmost confidence" in veteran backup Shaun Hill to step up as the starter.
"All of that chemistry and stuff that you put in in the whole offseason, through the OTAs and through the minicamp, through the preseason," Spielman said. "It's different than another sport. You just can't plug a guy in."
Vermeil believes the Vikings approach is the correct one.
"We felt that somebody who had been in our program all along and coached by our coaches within our scheme would play better than somebody would if we brought him in and he had two weeks to get ready to play the opener," Vermeil said.
While Hill has 14 years of experience under his belt, the Rams backup called on was Kurt Warner, who went undrafted in 1994 and didn't sign with a team until St. Louis in 1998.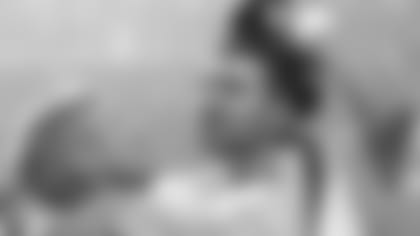 "We all had confidence that Kurt could play well enough for us to win," said Vermeil, who, during a viral-before-the-term-existed press conference, said, "We will rally around Kurt Warner, and we will play good football."
Warner took the reins and led the Rams to a 13-3 regular season, perfect playoff record and a victory in Super Bowl XXXIV.
"No one could predict that Kurt Warner could do what he did – it [might] never be done again," Vermeil said. "But hopefully, something like that will happen positive for Minnesota."
Zimmer held a press conference very similar to Vermeil's following Bridgewater's injury Tuesday. There, he told Twin Cities media that the Vikings "have no excuses" and "will not stick our heads in the sand." Zimmer said he **believes in his team to step up**, keep fighting and continue pursuing goals originally set for the 2016 season.
Vermeil recalled the reaction of his team when Green went down and emphasized the importance of a strong head coach to keep his players' mentality in the right place.
"You attack the problem positively. You don't add gloom to doom," Vermeil said. "You don't want your players to lose hope because [Teddy] is such a key figure […] I think it's very important that the leadership take a very positive approach – 'Yes, we lost an important guy, but we will still be a good football team.'
"Especially with what the Vikings have done, they know they're a good football team," Vermeil added. "Now, they have to find a way to be a good football team without Teddy Bridgewater."
Vermeil said Hill's extensive experience not only in the league but in the Vikings system will be a major advantage for Minnesota. Even if Hill is an older player and possesses a different skill set than Bridgewater, Vermeil said he's a smart player whom the Vikings "can win alongside."
He added: "Play good defense, good special teams, don't turn the ball over on offense, and you're going to win a lot of football games."
Vermeil said the confidence Vikings coaches and players have in Hill is crucial and will help him play at his highest level. Just as Zimmer said the team has no excuses, a backup quarterback also has no excuses – the organization expects Hill to play well.
"A lot of times, when players are expected to play well and not used as an excuse for playing poorly – 'Oh, a backup, we won't be as good' – when they're given credit to play well enough to win with, it helps them play better," Vermeil said. "I think Shaun Hill will step up and play well. He's done that before in his career as a backup."
The 1999 Rams didn't roll over on their season; the 2016 Vikings won't give up on theirs.
After finishing last season 11-5, winning the NFC North division title and making it to the Wild Card playoff game, the Vikings have even bigger goals for this season. Losing Bridgewater may have redirected their momentum, but if you ask Zimmer, it didn't stop the team's drive.
And Vermeil said that's exactly the approach to take.
"The Vikings have already proved they're a better football team," Vermeil said. "There's a foundation there of solid discipline, a winning attitude. They have to use this adversity to pull them together, not separate them. They can use this adversity as an ally."