The vikings.com 2016 Free Agency Primer series uses **NFL.com's Top 99 Free Agents list* to break down this year's class and take a look at which players may be fits for the Vikings.*
Schedule
1-9: Tuesday, March 8
10-19: Monday, March 7
20-39: Saturday, March 5 | Click here
40-59: Friday, March 4 | Click here
60-79: Thursday, March 3 | Click here
80-99: Wednesday, March 2 | Click here
The free agents listed in the 80-99 range by NFL.com are unlikely to be first wave, big-money signings when the new League Year begins next week, but that doesn't mean they can't help a team win games in 2016. With Vikings Head Coach Mike Zimmer known for taking other teams' trash and making it his treasure, perhaps there's a name or two below who can make a difference for the Vikings.
80. LB Stephen Tulloch, Detroit Lions
112 games started/147 played in 10 seasons
81. DE Courtney Upshaw, Baltimore Ravens51 games started/64 played in four seasons
82. RB LeGarrette Blount, New England PatriotsFor a guy with 31 TDs a 4.6-yard per-carry average in six seasons, he's played for a lot of teams (3).
83. CB Leon Hall, Cincinnati BengalsJust as Trae Waynes did, Hall could follow Mike Zimmer from Cincinnati to Minnesota.
84. LB Nick Perry, Green Bay Packers16 games started/46 played in four seasons; 12.5 sacks, five forced fumbles, four passes defensed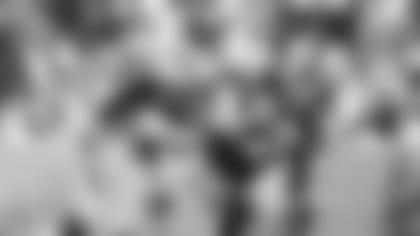 85. CB William Gay, Pittsburgh SteelersMost known in Minnesota for being trucked by Adrian Peterson in 2009, Gay is another veteran option at CB if the Vikings desire one.
86. DT Akiem Hicks, New England Patriots33 games started/61 played in four seasons; 9.5 sacks
87. OT Joe Barksdale, San Diego Chargers47 games started/70 played in five seasons
88. LB Tahir Whitehead, Detroit Lions
He's a 7th-round pick from 2012 who is still in the League and has 150 tackles and 11 passes defensed in 32 games the past two seasons.* *
89. CB Patrick Robinson, San Diego ChargersA 1st-round pick (No. 32) from 2010 with 54 passes defensed and 10 INTs in 74 games/43 starts.
90. C Stefen Wisniewski, Jacksonville Jaguars77 games started/77 played in five seasons
91. RB Bilal Powell, New York Jets16 games started/58 played in five seasons; 402 carries, 1,609 yards, seven rush TDs
92. CB Nolan Carroll, Philadelphia Eagles38 games started/85 played in six seasons; seven INTs and one defensive TD
93. CB Jerraud Powers, Arizona Cardinals82 games started/87 played in seven seasons; 11 INTs and one defensive TD
94. S Michael Griffin, Tennessee TitansHe'd be an interesting idea to pair with Harrison Smith, plus he has experience working with Vikings DBs coach Jerry Gray when they were together in Tennessee.* *
95. CB DeShawn Shead, Seattle SeahawksSeattle can't keep all the good defensive backs.* *
96. P Marquette King, Oakland RaidersUPDATE: The **Raiders* signed King to a five-year contract with $5.125 million fully guaranteed, NFL Media Insider Ian Rapoport reports.*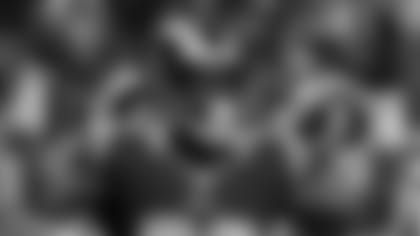 97. WR Brian Quick, Los Angeles RamsInjuries have hindered Quick's development the past two seasons, but his size/speed combination will be intriguing to teams looking to add a pass-catcher to their offense.
98. LB Zach Brown, Tennessee TitansSome may wonder what Mike Zimmer could do with a LB with this kind of athleticism and skill set.
99. TE Vernon Davis, Denver Broncos140 games started/148 played in 10 seasons; 461 receptions and 55 TDs in career