Dede Westbook lights up when talking about football. But his enthusiasm for cars just might rival his love for the gridiron.
"It's been around since high school," Westbrook said. "I've always loved vehicles. Old-school cars."
The Vikings wide receiver, who is currently restoring a 1976 Cadillac Sedan deVille, recently took that off-field passion and started his own mobile detailing company. Westbrook's Go Crazy Mobile Detailing business launched Monday in the Oklahoma City metro area.
"Man, I love cars. All types of cars. So, what better thing for me to do — obviously, when I'm done playing ball — than to get out there and wash cars?" Westbrook said. "I love washing my own cars, taking them to the car wash. I spend hours at a time, you know what I mean?
"It's something that I love to do," Westbrook added. "So why not put a name on it and run with it?"
A pair of friends are helping out Westbrook while he goes through his first season in Minnesota after signing as a free agent at the start of training camp.
But make no mistake about it, the 27-year-old will be heavily involved in the Oklahoma-based business when the offseason rolls around.
And Westbrook is bringing a hands-on approach to his new company.
"I want to be different. I want to go out and meet these different people I'm doing business for. Have a chance to get to know me and who I am as a person," Westbrook said. "I don't want them to just sit there and watch me wash their vehicle. I want it to be a family thing, family oriented.
"If you come and do business with us, I want us to get to know each other on a personal basis. It's not just me taking your money," Westbrook added. "This is my job, and I love the game. It's a little kid's game. We all love it and grew up loving it … but I want people to know that I'm a person you can talk to about anything on the face of the moon. I want to reiterate that whenever I'm out detailing cars."
As for the name of his mobile detailing business? That's a phrase that Westbrook has relied on for a while.
"It's a slogan I've been using since my junior year in college," Westbrook said. "Whenever I go out on the field, that's one of the mentalities I like to live by as far as going crazy with everything that I do. I just put that in my everyday life.
"I've got a clothing brand that's 'Go Crazy.' I've got a food truck that's being ran in my hometown called 'Go Crazy.' Any kind of soul food you're looking for. And then we have seafood on Saturdays."
Westbrook hails from Cameron, Texas, which is about 75 miles northeast of Austin and fewer than 150 south of Dallas. But the former University of Oklahoma standout now resides in the Sooner State, as he bought his "forever home" in Moore, Oklahoma, a few months ago.
If you're ever in the area and need your car detailed, Westbrook is your guy.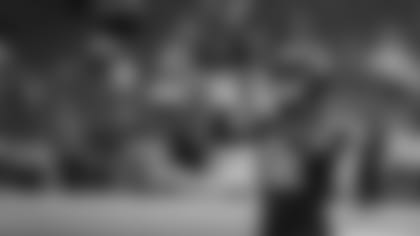 We caught up with Dede this week for a Water Break, presented by Crown Royal.
Q: Your Instagram profile includes photos with music superstars Lil Wayne and Drake. Do you know them well?
A: "Yeah, I'm signed with Young Money, and Wayne is obviously the CEO of everything [with that label and sports agency]. Me and him have a real good relationship. Whenever he's in the area or around town, we meet up and talk business and different things. Drake is an add-on branch of Young Money."
Q: What's the best life advice you've gotten from Wayne?
A: "Oh man. Pretty much everything outside of football. Just getting your stuff together outside of football. He wasn't an athlete, so he made a living somewhere else and has different businesses outside of his artistry. He's instilled the same thing in me."
Q: How do the Twin Cities compare to Jacksonville off the field?
A: "It's a little different. I haven't had the chance to get out much, but I just found out that you guys have a Sonic. I'm a big Cherry Limeade guy. I love Sonic, but it's about 20 minutes away from my house. That's big for me."
Q: You won the 2016 Biletnikoff Award at Oklahoma as college football's best wide receiver. Where is that trophy?
A: "My mother won't let me take it from her house [laughs]. She's got a special spot for it. I tried to sneak it out one night and she caught me on camera. I don't think it's going anywhere."
Q: Finally, with Sunday's game on Halloween night … are you big into celebrating it?
A: "Man, I don't watch scary movies. I don't do anything Halloween stuff. I'm super scared. If I'm watching Halloween movies, it's got to be at 10 a.m. And if it's at night, I have to sleep with all the doors closed. No, I can't do that."