David Quessenberry is proud to have his wife and sons at U.S. Bank Stadium for today's game.
He knows the boys – Teddy, 2, and Colton, 5 weeks – won't remember seeing him on the sideline during warmups or watching the Vikings kicking off against the Chiefs. But it's something Quessenberry will never take for granted.
"It's the absolute best," he said. "To be able to take my boys to training camp and to these games, for them to watch Dad go to work and see him still doing what he loves, still working toward that ultimate goal, is something that's very special to be able to share with them."
Being a dad, his favorite job, is just one hat Quessenberry wears. He's also a husband, son, friend, teammate. And, he is a cancer survivor.
Quessenberry was just 23 years old and entering his second season with the Houston Texans when he was diagnosed in 2014 with T-cell lymphoma, a rare and extremely aggressive variation of non-Hodgkin's lymphoma. He immediately began an aggressive treatment regimen, and in 2017 was officially declared cancer free.
Nine years after his diagnosis, Quessenberry is happy and healthy and continuing to live his NFL dream – most recently joining the Vikings as a free agent in August.
We caught up with Quessenberry for a Vikings Water Break, presented by Crown Royal, to talk about his battle to overcome cancer, returning to the game he loves and how he's now encouraging others in their fights.
Q: First of all, how have you liked Minnesota and being part of the Vikings organization?
A: "It's been great. Ever since I stepped in the building, everyone has been so welcoming, helping me get on the same page as the rest of the team, showing me how they do things in Minnesota. It's awesome. The first three games didn't go the way we'd like them to, but I believe we have the guys, we have the process, we have the way of doing things, and we can start stacking some wins here."
Q: As a swing tackle, you can get called on at any moment; how do you stay ready for when your number is called, like it was in Week 2 at Philadelphia?
A: "It is a very interesting position to be the swing guy. It's something that I have a lot of experience with, having been the starter and the swing guy in my career. It's a balancing act of being ready to go, because you could go in after the first play, or you could go in late in the fourth quarter – so you've gotta be locked in. But I think the biggest key in this position is your preparation during the week – studying both positions, studying both edge rushers and making sure you're not neglecting one side or the other. Working your craft on both sides so you can be ready to go. And then throughout the game it's just staying ready, staying loose and being locked in. You can be standing there on the sideline, and then the next play you're going in on a critical third down. It's a position that comes with its own [challenges], and it's something I take a lot of pride in, being ready to go in the game at any time."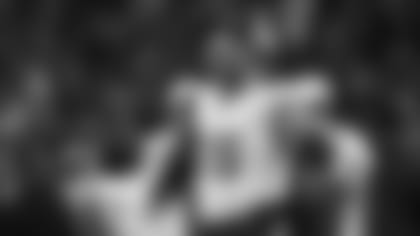 Q: What type of leadership have you seen in the Vikings offensive line room, especially from starting tackles Christian Darrisaw and Brian O'Neill?
A: "It's a really great room. I've been around a lot of good rooms in the league over the years, and this room is awesome. It's young, there's a lot of energy, the guys are really close, and it's fun to be around. Guys that are very, very talented players and work hard, take pride in their craft. Brian and C.D., and Garrett [Bradbury], are guys who set the tone – and that's something I noticed very early on. That leadership goes a long way – especially when things aren't going the way you'd like. That leadership kind of pushes you through and gets you back on track for where you want to go."
Q: Do you ever take time to reflect on the longevity of your career after overcoming cancer?
A: "It's pretty incredible. It's not something you necessarily take a lot of time to reflect on, but when I do take a moment to look back and think about where I've been, what I've accomplished and where I'm at now – I'm pretty proud of that journey. I'm proud of that fight and proud to still be here, still be doing this thing that I love and still be chasing dreams."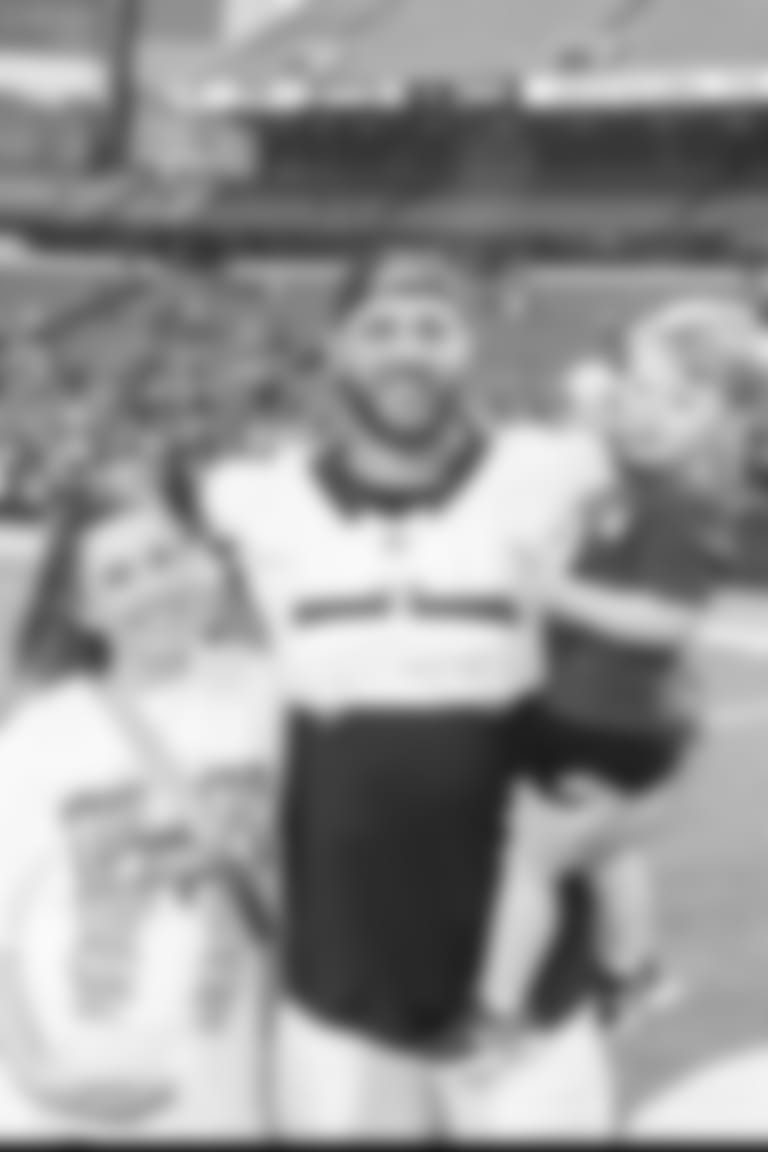 Q: When you received a cancer diagnosis in 2014, was it always your mindset to get back to football?
A: "Yeah, it was. I might not have understood exactly what it was going to take at the time of the diagnosis. I had no idea what lay ahead; I had no idea what the treatments would look like; I had no idea how long they were going to take. But through it all, I knew I wanted to come back and play. Thankfully, I was around [late Texans Founder/Owner] Bob McNair, who believed in me, too. He was fighting his own cancer battles at the time. I remember him coming into the hospital right after I got diagnosed. We had to move very fast when I got the diagnosis; pretty much the next day, I was getting chemo. Bob McNair came in to see me, and he said, 'Hey, I've been praying on this, and I'm going to stick with you. The team's going to stick with you. We're going to see this thing through, and I think you're going to come back and wear a Texans uniform at the end of this and play football for us. You just fight the good fight and just know we're going to be there at the end.' I just remember the feeling that gave me – it was like, 'We're gonna do this. I've got the people around me.' I was put in this place. I got dealt a bad hand or whatever you want to call it, but I was also surrounded by people who believed in me and were going to see this thing through. For that, I'm forever grateful. His vision, his prayers, they came true. At the end of it, I wore that Texans uniform, just like he said. That was a very emotional and special experience – something I'll never forget.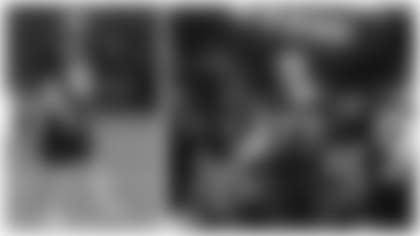 "He was a special guy. The impact he's had on my career and my life doesn't go unnoticed. He is the only reason I'm still in the League today – his belief in me. And that whole organization, with what I was going through at that time, was very good to me. I wouldn't say it never happens in this league, but it's rare. It's rare because, you know, the show goes on. But they wanted me to be a part of that show, and I was."
Q: As a cancer survivor, what does the NFL's Crucial Catch initiative mean to you?
A: "The key with any diagnosis is starting the fight as soon as possible. Thankfully when I got diagnosed, I was around team doctors and the MD Anderson Cancer Center … so they had the ability to move fast on it, and that saved my life. If I hadn't had the ability to act so fast, I'm probably not sitting here today. Catching it early saves lives. So I always tell people, 'Don't let that go. … Get checked. Stay on top of it.' Because hours, days, weeks – those all matter when you're fighting the good fight."
Q: What would you say to someone who's currently fighting that fight?
A: "When I was going through it, I leaned on people who had been diagnosed and who had come through to the other side. One of the constant things I saw with them was the way they fought. It's not always about the end goal – it's about the [daily battle]. Cancer takes so much from you. It takes your hair and your ability to taste foods; it makes you feel terrible, lethargic. It takes so much. But don't give it more than you have to. Don't give it your hope for the future or your ability to see the beautiful things that are happening around you every day. Fight like hell. Do it your way. If it's one of those days you can't get out of bed, that's OK. But keep fighting, and don't let it take more than what it already has. That's something that stuck with me, and I hope it'll help others who are going through it."