EAGAN, Minn. — The Vikings on Wednesday announced the addition of two receivers to their practice squad.
Minnesota signed Darrius Shepherd and Damion Ratley to bolster its depth at receiver. The position has been hit hard because of players on the active roster and practice squad landing on Reserve/COVID-19 lists.
Shepherd starred for North Dakota State as the Bison's leading receiver and punt returner for his final three seasons. Teams that Shepherd was on during his four years of eligibility went 54-5 and won four Division I FCS National Championships.
Shepherd entered the NFL as an undrafted free agent with Green Bay in 2019. He played in 14 games for the Packers from 2019-20, totaling 374 yards on 20 kickoff returns (18.7 per return) and 46 yards on five catches.
In his only game against Minnesota (Nov. 1, 2020), Shepherd caught one pass for a gain of 6 and totaled 53 yards on two kickoff returns.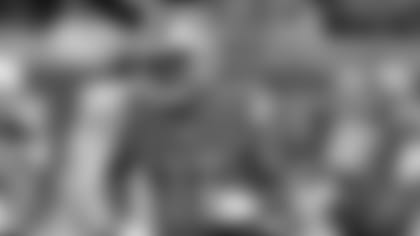 Ratley has played in 31 games for the Browns (26 from 2018-19) and Giants (five games in 2020). Originally a sixth-round pick by Cleveland out of Texas A&M in 2018, Ratley totaled 25 catches for 344 yards and 1 score for his first pro team. Ratley recorded four receptions for 63 yards with New York last season.
In 2017, Ratley overlapped with Kellen Mond during the Vikings rookie quarterback's freshman season for the Aggies. Ratley recorded 30 catches for 694 yards and six touchdowns that season.
The additions of Shepherd and Ratley continue a week of moves that have included placements of WR Dan Chisena (Monday) and WR/PR Dede Westbrook (Tuesday) on Reserve/COVID-19, as well as WR Trishton Jackson (Tuesday) on Practice Squad Reserve/COVID-19.
WR Adam Thielen suffered an ankle injury in Week 13 that forced him to miss Minnesota's Week 14 game against Pittsburgh. His status for Monday's game at Chicago remains unknown.