MINNEAPOLIS — Danielle Hunter has set another NFL record.
This time, the Vikings 25-year-old defensive end has become the youngest player in NFL history to reach 50 career sacks.
Hunter, who turned 25 years old on Oct. 29, entered Minnesota's Week 14 game with 49.5 career sacks. He was 25 years and 40 days old on Sunday.
Hunter sacked Lions quarterback David Blough on the third play of the game.
The 2015 third-round pick surpassed a record set by Robert Quinn, who recorded his 50th career sack at the age of 25 years and 167 days.
Hunter's sacks against the Broncos also moved him into double-digits this season, as he now has 10.5 sacks in 2019.
Hunter already holds the NFL record for the most sacks by age 25, with 48.0 of them. He set that mark during a dominant birthday month, as he brought down opposing quarterbacks five total times in a four-game stretch in October.
Here is a year-by-year breakdown of Hunter's 50 sacks:
2019: 10.5 sacks (so far)
Hunter is the third Viking to record 50 sacks in his first five seasons with the team.
Jared Allen had 74, and Keith Millard had 53.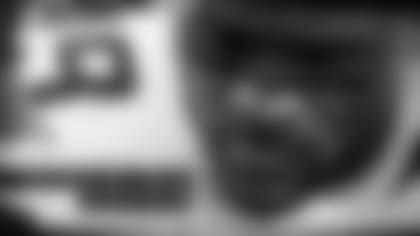 Danielle QB Hunter: Stacking Sacks
Read this feature on Danielle Hunter and hear about some of his favorite sacks so far in his career.