Dalvin Tomlinson made quite the life-changing decision this offseason.
And no, we're not talking about his decision to sign with the Vikings as a free agent.
Instead, the defensive tackle popped the question to his longtime girlfriend, Giselle, and got engaged in July.
NFL free agency or a proposal … which one is more stressful?
"Proposing," Tomlinson said with a laugh. "With free agency, you did what you could on the field and you see how everything plays out.
"The proposing part … I had butterflies all day," Tomlinson added. "And I hate having butterflies. It was the one time I really didn't want to mess up anything."
Tomlinson and Giselle are high school sweethearts, finally getting together their senior year at Henry County High School in Georgia after years of friendship.
The pair stayed together while Tomlinson starred on the gridiron at Alabama, and Giselle took a winding path from Georgia to Georgia Southern and Texas State.
"We were best friends before [we started dating] so we worked through it," Tomlinson said. "She came to a lot of games … I think she came to more Alabama games than Georgia Southern and Texas State games combined."
The two navigated long distance and life in the NFL, but Tomlinson then had to endure even more twists and turns when trying to propose.
He was scheduled to pick out the diamond in March 2020 when the COVID-19 pandemic halted life in New York.
"Oh, Lord," Tomlinson said. "There was a lot of planning since I've been with her a while. Just trying to get the right ring for her and everything, it was a long process.
"Just trying to find the right place and the right time," Tomlinson continued. "And she's super smart, so she almost caught on."
The 28-year-old joked that he "had to do it almost remote."
But the stage was finally set in July when a childhood friend and his wife visited from Florida. Tomlinson said he was in on the friend's proposal a few years back, so it only made sense for the friend to be in on his this past summer.
After some smooth operating — the ring went from Tomlinson's friend's wife to the friend and finally to Tomlinson — Tomlinson lowered his hulking frame to one knee in front of Giselle at a rooftop restaurant on a perfect summer night.
"I was super nervous," Tomlinson said. "So we ate dinner and then I did it on the rooftop with Manhattan behind us.
"She was super surprised because I acted like we were just taking pictures and had her turn around," Tomlinson added.
In the end, Giselle was shocked by the proposal, and the months and months of planning finally paid off for Tomlinson.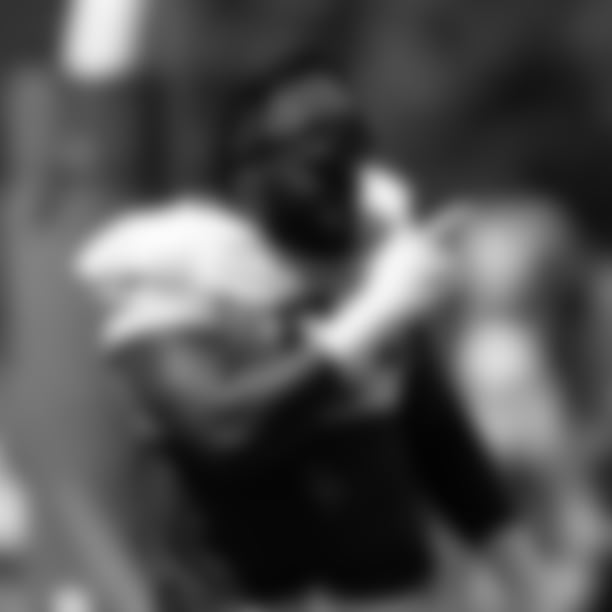 We caught up with Dalvin this week for a Water Break, presented by Crown Royal.
Q: We've heard you are into drones. How did you get into that hobby?
A: "I love videography and photography and stuff like that. Just being the nerd I am, I had one in New York but couldn't really fly it due to restricted areas. But this offseason in Georgia, I got an FPV drone with the goggles and where you see everything first-person. I had to try it out, and I fell in love with it."
Q: For those who don't know, what do the goggles do?
A: "You pretty much see through a camera that's on the drone. Whenever you move the camera down or up, or when the drone freefalls, it makes your stomach drop a little bit. You see everything."
Q: Have you explored Minnesota at all with that new drone?
A: "Not yet, I've been busy with football."
Q: Gaming is also a pretty big hobby of yours. What do you like about that?
A: "Yeah, I built my own PC and actually just finished my third build. I built one in quarantine, one in Georgia this offseason and then one after training camp."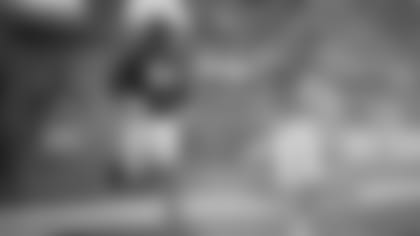 Q: What kind of games do you prefer to play?
A: "Pretty much everything, but I do play a lot of [first-person] shooting games … 'Call of Duty, Battlefield, God of War.' "
Q: What's the benefit of building your own system?
A: "An Xbox taps out at 60 frames per second, and that's the highest it can perform. But if you build a PC, you can play the game at 100 or 200 frames per second, or even more. Everything is way better and smoother, and you can play it to your full potential."
Any big clothing purchases after signing your free-agent deal? Do you have a go-to outfit?
A: "I'm a big shoe guy, so it all depends on what shoes I want to wear. My all-time favorite shoes are the Jordan 1s, and I love the Nike Dunks. So give me a nice pair of jeans. But I'm a big nerd, so my shirt collection is anime-related or some funny shirt. I have one that says, 'I Paused My Video Game to be Here.' Something like that."
Finally, let's talk food. What's your favorite food you've had so far in the Twin Cities?
A: "Oooooo, I really don't go out. But the best place I've been to so far is Sushi Fix near Lake Minnetonka. And I love sushi, so everything they had in there was good that day."