Sara Thode was surprised to hear her family's name called at Chad Greenway's "Day to Reach" football camp.
Though she'd noticed "a few familiar faces" at the end-of-day award ceremony hosted in Hutchinson, Minnesota, she didn't think much of it.
But when Sara and her husband Matthew were invited to join Greenway in front of the crowd, they were overwhelmed with emotion. That sentiment only increased when the Vikings Legend presented them with a check for $10,000 to start a scholarship in memory of their late daughter.
"This community had an 8-year-old little girl who lit up a room with her smile and energy. At hockey games, there would be a sound of a cowbell letting the team know she was there to support them," Greenway told the crowd. "This beautiful little girl, Zella Thode, … fought battle after battle with that smile on her face and a bow in her hair.
"Our Day to REACH Family would like to keep her spirit and memory living on with a donation in the amount of $10,000 to begin the Zella Thode Scholarship," Greenway added.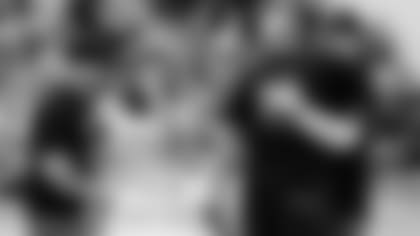 "I could not have imagined this," said Sara, who explained that they'd started a fund earlier that now will grow immensely. "A close friend had suggested we set it up this year, and now we will be able to offer her scholarship for years to come."
Zella was a special little girl.
She boasted a smile and laugh that were simply contagious, described by Sara as "the perfect mix of silly and sassy." She loved attending sporting events of her brothers, Jones and Hawkins, running errands and going on walks.
"She would always request for 'the whole family' to go because in her mind there was nothing better than the five of us being together, no matter what we were doing," Sara said.
For those who knew and loved Zella, it often was easy to forget how sick she was. Her playful facial expressions, colorful bows and penchant for eating tacos or popcorn for breakfast simply overshadowed the multiple health challenges she faced.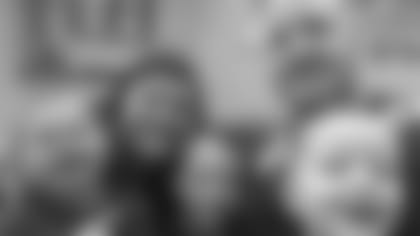 Zella was born on Feb. 22, 2013, with a congenital heart defect called hypoplastic left heart syndrome (HLHS). She also was born with dextrocardia, a rare disorder in which the heart resides on the right side of the thoracic cavity rather than the left; scimitar syndrome, pulmonary hypertension and a host of other medical issues.
After an initial heart surgery resulted in complications – including cardiac arrest, being put on an ECMO machine for 11 days, seizures and organ failure – Zella was hospitalized until she was nearly 7 months old. She returned for a second operation at 11 months.
Over the course of eight-and-a-half years, she earned the well-deserved nickname "Zella the Warrior." Beyond the two open heart surgeries, she also underwent multiple heart catheterizations and an extensive list of additional procedures and operations.
Zella defied the odds at every turn.
Due to brain damage suffered during her first four weeks of life, Zella and her family were told by a neurologist there was a "very good chance" she'd never walk, talk or sit up on her own.
But at 5 years old, Zella walked.
"She went from not walking at all to suddenly taking seven steps. Within a few months she was walking across the gymnasium at school," Sara recalled. "Near the end of the school year, we received a video of Zella with her entire class chanting her name while she walked more than 200 feet down the hallway.
"This story is one of our favorites because it shows her pure determination and how much her classmates loved and supported her," Sara said.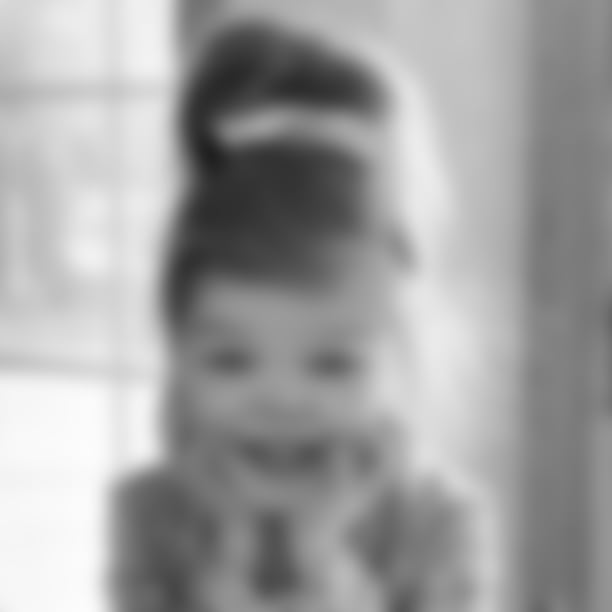 And as for never being expected to speak?
"Zella talked very well," Sara laughed. "Like a normal 8-year-old – sassy with a lot of one-liners."
Zella needed a heart transplant but, due to her barrage of health issues, did not qualify as a candidate.
"We knew at some point her body would start to outgrow her heart and her heart function would decrease, causing issues," Sara said. "But we wanted her to keep living life to the fullest and letting her enjoy the awesomeness of going to school and participating in different activities."
Sadly, Zella's health declined rapidly after her eighth birthday, and she officially was declared in heart failure and put in hospice.
She, her parents and her brothers were able to take a last-minute trip to the Wisconsin Dells, enjoying a lot of "Yes Days" and all of the little things as a family.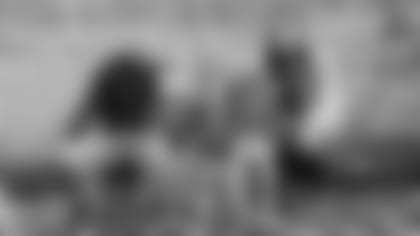 After Labor Day that year, Zella actually was doing well enough to start third grade with her classmates. But on the evening of Sept. 16, 2021, she passed away unexpectedly at home.
"This has been the most difficult year of our lives. Trying to navigate a loss this monumental while your children are mourning the loss of their sister is extremely difficult," Sara said. "We have found that talking about Zella and bringing her up in daily conversations allows us to remember her and eases some of the pain.
"Listening to her favorite songs or making her favorite snacks, along with laughing about one of her famous one-liners, is how we keep her alive in our hearts," Sara added.
The Thode family has put up a "Zellatree," in their living room, decorating the evergreen with ornaments that remind Zella's loved ones of her.
"We are adding a family tradition to decorate it for each holiday so she can 'celebrate' with us," Sara said.
Through all the dark days, the Thode family has been covered with love and support from the Hutchinson community.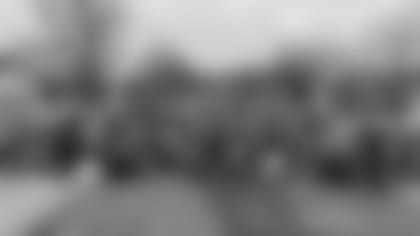 When Zella came home from the hospital after being diagnosed with heart failure, she was welcomed by more than 250 people filling the street for a "Zellabration" parade.
Jones' hockey team set up a toy donation for the children's hospit9tyal in Zella's honor, and her school held a beautiful memorial service after her passing.
"When our family walks into our local stores and restaurants, they ask how we are doing and show us their 'Zella the Warrior' bracelets to honor her," Sara said.
And the Day to Reach football camp, hosted by Greenway and REACH Program Director Chad Harlander, where Matthew volunteered as a coach for the past 10 summers, has whole-heartedly embraced the Thodes.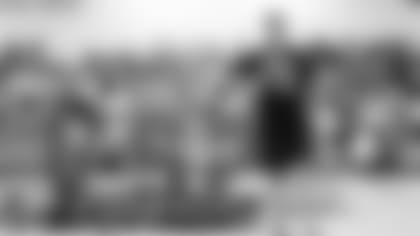 She called it "incredible" that Greenway continues to give back to Minnesota so significantly through his Lead the Way Foundation.
"He was an amazing leader on the football field, and the fact that he is still so involved in helping with various events and activities with his foundation just shows how much he truly cares about making a difference in any way he can," Sara said. "He is an amazing role model for kids to show that although he is an incredible athlete, he is even a better human being.
"We are blown away time and time again at the support and love from our community," Sara added. "It means so much to us that Zella will always be remembered in some small way."