Kirk Cousins closed his third season in Minnesota by continuing what has been complete dominance of the Detroit Lions.
The quarterback led the Vikings to their sixth win in as many tries by completing 28 of 40 passes for a season-high 405 yards with three scores and no turnovers, finishing with a passer rating of 127.6.
Cousins has been nominated for the FedEx Air NFL Player of the Week award for Week 17. Vote for him here by 2 p.m. (CT) Wednesday.
Cousins has completed 128 of 174 passes for 1,622 yards with 15 touchdowns and one interception (passer rating of 128.6) in those six wins. He's thrown for three or more touchdowns in four of those games, including Sunday.
The trifecta by Cousins in Week 17 gave him a single-season career-high of 35, which ranks as the second-most by a Vikings QB behind Daunte Culpepper's 39 in 2004.
The first two involved nice play designs to created mismatches for running backs against Lions linebackers, and the third involved a minor "miracle."
Here's a recap of the three touchdown passes.
Q1, 0:43 remaining — Fourth-and-2 at the Detroit 28
The Vikings have bounced back from a sack that created a third-and-13 with a 9-yard pass to Justin Jefferson. The rookie receiver fumbled the ball at the end of the play while fighting for yardage during a tackle by linebacker Jahlani Tavai.
Center Garrett Bradbury alertly scooped the fumble and fell forward for a gain of 2 more yards to create a fourth-and-2. Down 7-0, Head Coach Mike Zimmer opts to go for it instead of trying a 46-yard field goal.
Minnesota lines up with 22 personnel (two backs, two tight ends) with fullback C.J. Ham and running back Alexander Mattison in the I-formation and tight ends Irv Smith, Jr., and Tyler Conklin. Smith is used as a moveable chess piece, and Conklin caps the left end of the line of scrimmage outside of left tackle Rashod Hill.
Smith goes in motion to the right before the snap, and he and Conklin run shallow crossing routes.
Ham blocks a rush by linebacker Christian Jones, allowing Mattison to release on a passing route against man-to-man coverage by Tavai. The linebacker began the play outside the opposite hash mark of Mattison's path, and he is unable to contest the catch.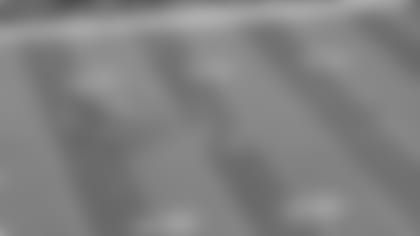 After catching the ball at the 25, Mattison has space to stretch the play and elude a diving attempt by Tavai, criss-cross the pursuit of safety Tracy Walker and then set up a block by Conklin on safety Duron Harmon for the score.
Q2, 8:56 remaining — Third-and-goal at the Detroit 4
The Vikings implement 11 personnel with Ameer Abdullah at running back, Smith at tight end, and receivers Jefferson, Chad Beebe and Adam Thielen.
Minnesota goes empty, with Cousins alone in the shotgun formation, by putting Abdullah up on the line of scrimmage in the slot. Jefferson starts the play on the outside of Abdullah but motions to the right before the snap. He and Thielen run routes to the right, occupying three total defenders.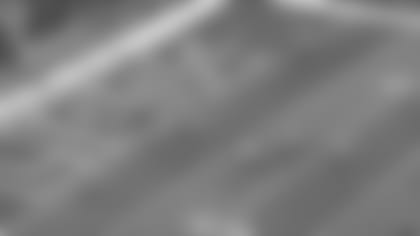 Beebe and Smith run inside routes, crossing paths with Abdullah. Beebe and Smith create too much traffic — legally, mind you — for linebacker Reggie Ragland to pursue Abdullah, who catches at the 2 and cruises into the end zone.
Q2, 0:11 remaining — First-and-4 at the Detroit 40
Sometimes, you've just got to make a play — or capitalize when another team makes a mistake or two.
The Vikings are in their 2-minute drill with no timeouts remaining and use the same personnel as they did on the Abdullah touchdown.
Minnesota has no timeouts left, so the primary goal is to operate quickly, gain yardage and stop the clock by getting out of bounds to allow for a field goal attempt.
Abdullah joins Cousins in the shotgun formation and runs an out route to the depth of the first-down marker as Jefferson and Beebe sprint on vertical routes.
The route relationship causes hesitation between Tavai and defensive back Justin Coleman, who is trying to play catch-up with Beebe.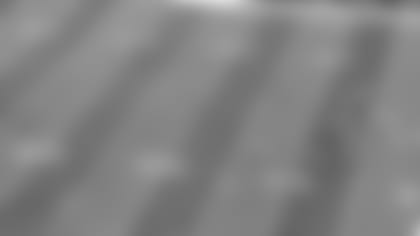 Beebe secures the catch and handles contact from Coleman from behind, which knocks him through a tackle attempt by Darryl Roberts.
Beebe then has the agility to dodge Jefferson, who is surprised by the missed tackle, and speed to sprint to the end zone.
"Yeah, I'll be honest with you – it was a little unexpected. In a situation like that, you want to catch the ball and get out of bounds," Beebe said Monday. "But at the end of the day, you want to be a football player, too, and I caught the ball, and I saw the guy coming to hit me, so I just kind of hunkered down and took the shot, and then I looked up and there was nobody really in front of me, so I just took off and took it in the end zone."