MINNEAPOLIS — Blake Cashman is getting closer and closer to his dream of being drafted by an NFL team, and he's receiving some help from some current Vikings players along the way.
As Cashman zeroes in on his goal of hearing his name called, he said he's enjoyed the training process alongside Vikings All-Pro wide receiver Adam Thielen at ETS Pro Lab in Woodbury.
"It's great. Obviously he's a very good player and knows a lot," said Cashman, who rose from walk-on to a scholarship player with the Gophers. "He had a similar upcoming to the NFL. Like me, he had to really work for it.
"To be able to work with him and see his work ethic and pick his brain and learn about what has worked for him in his career has been great," Cashman added.
The Minnesota linebacker participated in positional drills Wednesday on campus at the Gophers Pro Day. Instead of also doing timing and testing drills, Cashman was able to stand on a strong performance earlier this month at the 2019 NFL Scouting Combine in Indianapolis.
Cashman added that he's worked with Vikings linebacker Ben Gedeon, who also played in the Big Ten at Michigan. Vikings fullback C.J. Ham and wide receiver Brandon Zylstra are also known to work out at the gym.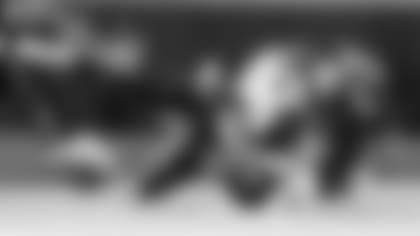 Cashman said he's tried to be "a sponge" when interacting and training with NFL players.
"There's a lot of NFL vets in there. To get to learn from them and understand what it took for them to make a 53-man roster and stay on the roster has been very valuable," Cashman said. "It's been great to get to know those guys … it gets you prepared for the next step and next level."
The Eden Prairie native started 11 of 12 games and led the Gophers with 104 tackles. He had 2.5 sacks with 15 tackles for loss and scored one defensive touchdown.
Cashman, who was a Second-Team All-Big Ten selection by the media, said Wednesday said he's had a full schedule of training and meeting with teams, something he only expects to intensify over the coming weeks. The 2019 NFL Draft is scheduled from April 25-27.
"[I feel like] the past few months have been just one long interview," Cashman said. "Everyone is evaluating you constantly and you have a lot of eyes on you, so you have to carry yourself with professionalism and make sure you're mature and making responsible choices. You have to continue to impress people and at the end of the day, you've got to get a team that likes you and hopefully you land on the roster.
"As a player, I try to tell teams I run really well and am a versatile player and prepare at an elite level. I'm someone who believes you win games in the league by out-preparing your opponent," Cashman added. "I try to hit on those points. From a personal standpoint, you just have to be yourself and show what kind of character you have, and hopefully they like you."
Cashman weighed in and had his height measured Wednesday, but didn't bench 225 pounds or do the 40-yard dash or other on-field timing drills.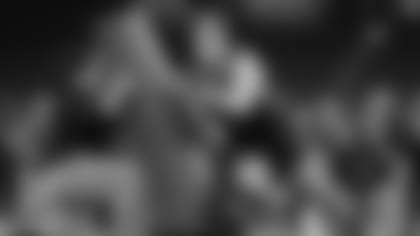 The linebacker was a **strong performer at the combine**, where he ran the 40-yard dash in 4.50 seconds, the fourth-fastest time of all linebackers. He also had 18 reps on the bench press, recorded a 37.5-inch vertical jump, and had a broad jump of 10 feet, 4 inches. Cashman ran the 3-cone drill in 6.95 seconds and completed the 20-yard shuttle in 4.12 seconds.
Instead, he was worked out by former Vikings linebacker Tyrone McKenzie, who is now the inside linebackers coach for the Titans.
"I feel like I did well," Cashman said. "He was definitely working [me] and giving me a good workout, but I was pretty satisfied the way I was moving. But it's good to have it done."
It remains to be seen which NFL team Cashman will end up with, but he is certainly a well-known name as the draft draws closer.
Of course, if he needs help on handling his newfound stardom, he could turn to a few of his training buddies for advice.
"You know, I try to really ignore all the hype that you see out there on social media. As I get closer, I've definitely been getting really exciting," Cashman said. "I have a lot of confidence in myself, and I'm just really excited to get back to football and put on a helmet again and hopefully be drafted and get into a rookie camp.
"You're excited but anxious, as well, because you have no idea what team you're going to be on and where you're going to be going and living," Cashman added. "It's a lot of factors to be thinking about, but the excitement of being closer to making a dream come true is awesome."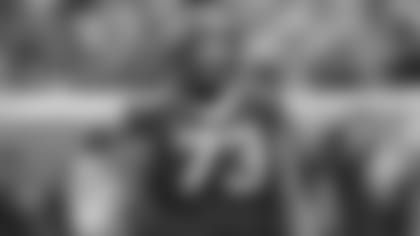 Greene performs in on-field drills
Donnell Greene didn't have a full schedule Wednesday, as he just chose to weigh-in and get his height measured before doing some position drills.
But it was a good sign that the offensive tackle was able to move around and participate, considering he skipped all drills at the combine due to a knee injury.
Greene said he'd consider himself 80-85 percent right at the moment.
"It felt pretty good today even though I only did position drills," Greene said. "My knee is getting better, and I should be 100 percent in the next three to four weeks."
Greene, who was an All-Big Ten Honorable Mention in 2018, is vying to be the first Gophers offensive lineman drafted since 2006.
The redshirt senior played in 11 games and started 10 at left tackle in 2018.
Greene said he's been doing his best to stay upbeat in recent weeks despite dealing with an injury while trying to prepare for the draft.
"I've talked to my family a lot. They keep my head right and keep me level," Greene said. "Playing through injuries is tough. For the bowl game, I had to do what was best for me and my body at that point."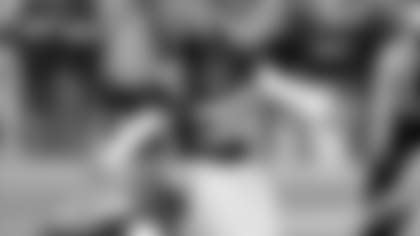 Carpenter shows off his leg strength
Kicker Emmit Carpenter showed plenty of range Wednesday morning inside the Gophers practice facility.
The redshirt senior attempted more than a dozen field goals and NFL-length extra points, and ended his performance on a good note when he nailed a 57-yard attempt.
"It's always good to kick some deep ones. This offseason I've worked on some leg strength and added some yardage," Carpenter said. "I won't tell you guys exactly how far I've gone back, but I've gotten close to 65, 70 yards. It's not super realistic, but if I ever need it, I know I can pull that out."
Carpenter made 53 of 67 career field goals with a long of 53 yards, and his 79.1 success rate ranks first in school history.
The redshirt senior said he's been working on adding distance to his repertoire.
Carpenter scored 276 total points with Minnesota, which ranks second all-time in school history.
"I looked at it as another chance to come out and kick," Carpenter said to sum up his day. "Sure, there were a few more NFL coaches and scouts that were present than other times I've kicked.
"But at the end of the day, it was another chance to get out there and do my favorite thing in the world and put some foot on some footballs," Carpenter added.