EAGAN, Minn. – Cars. Football. Making a difference. Oh, and his own clothing line.
The above couldn't be a more perfect combo for Vikings linebacker Eric Kendricks, who today announced a partnership with Hippy Feet.
Hippy Feet sells socks, T-shirts and sweatshirts. The heart of the company, though, focuses much more on soul than soles. The Minneapolis-based Benefit Corporation is dedicated to supporting the homeless, with each product sold helping provide transitional employment to young people, ages 16-24, who are experiencing homelessness.
"We've done some work with the U of M Masonic Children's Hospital, and our partners there were sitting down with us over lunch one day, and they were like, 'Hey, how can we help grow more awareness about your mission?' " Hippy Feet Co-Founder Michael Mader explained. "We were talking about people within the Twin Cities area that we really think embody our mission to provide opportunity to homeless young people, and Eric was actually the first person to come to mind.
"We were familiar with some of his work in the Twin Cities community around similar missions to ours," Mader added. "This seems like such a natural fit."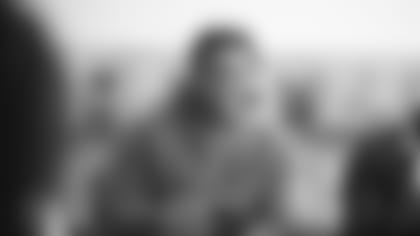 Kendricks, who works closely with All-Square, the Juvenile Detention Center, Every Meal and the Vikings Social Justice Committee, among other efforts, jumped at the chance to work with Hippy Feet.
It's the next philanthropic step for the 2020 Vikings Community Man of the Year and nominee for the Walter Payton NFL Man of the Year.
"I support the causes that I do because I like the people that are involved with it, and I like that they are taking a new approach on issues that we've [seen and experienced]," Kendricks said. "They're keeping it new, but they're also fighting for their own version of change."
Kendricks, Mader and Hippy Feet Co-Founder Sam Harper created a line of clothing items unique to the 29-year-old California native with an eye for engines and a nose for the football.
Harper noted that Kendricks was incredibly hands-on throughout the design process.
"He helped guide this collection in a way that reflected his personal style but also kind of fused it with Hippy Feet," Harper said. "In general, working with him was just a pleasure. He brought a really excellent energy to the table – not only a passion for wanting to create some cool things but really create products that made a difference in the community.
"You could tell that he was invested in the mission, and that's what made it all fun for us," Harper added.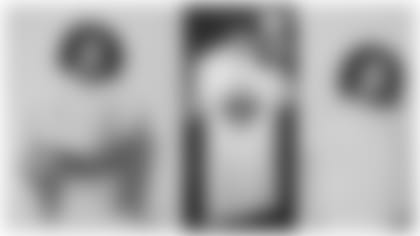 Working through the design process with Harper and Mader provided another creative outlet for Kendricks, who has an appreciation for the arts and enjoys fashion.
He explained that Harper and Mader put together first drafts of the design concepts, and the three then put their heads together and made tweaks and additions as needed.
"They asked me what theme I wanted to go with, and I obviously said cars," Kendricks laughed, "but it was kind of a back-and-forth. … We picked the font, changed the logos, maybe changed where the logos were at. We changed up the shirt sizes, whether we were doing short-sleeved, long-sleeved, and the socks and all that. So I kind of got to pick and choose, which was sweet."
Among the items included in the Eric Kendricks Collection are a black T-shirt with white-checkered long-sleeves, an olive-green crewneck, a racing-stripe long-sleeved T and Vikings-themed socks, among other things.
Kendricks can't pick just one favorite, and he hopes fans can't, either.
"I think it depends what kind of mood you're in," said Kendricks, who said the long-sleeved black shirt reminds him of a shirt he wore as a child. "The shirts with the stripes and stuff like that, especially in elementary school, I always gravitated toward shirts with stripes and checkered flags and stuff. So I feel like it's something right down my alley.
"I also like the purple and yellow Barracuda. I'm a Mopar guy, I have a Dodge Viper, so I think it was pretty cool that we put that on there," he added. "And I like the crewneck. It's super comfortable, it actually has pockets on it, which I don't really have any pockets on my crewnecks, but I feel like in Minnesota, when you don't want to wear a hoodie but still need the protection from the cold, it'll be perfect."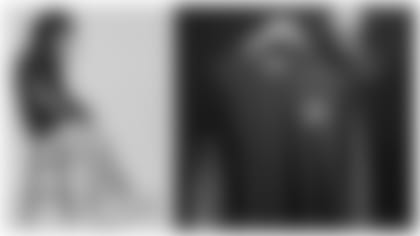 Harper shares Kendricks' affinity for the crewneck as Minnesota already begins thinking about cooler temps.
"It's super soft, and I'm kind of in that mode of summer where I'm itching for boots and jeans and chunky sweaters for fall, so I'm getting really excited about that sweatshirt," Harper said.
Kendricks loves how the collaboration turned out, but the purpose and backstory behind the apparel are what really struck his heart.
Back in 2015 when Mader was a senior at UW-River Falls, he suffered a traumatic brain injury after a skateboarding accident experienced while not wearing a helmet.
In that single moment, Mader's life was drastically changed.
He recalled being forced to drop out of school and being unable to work. He couldn't provide for himself even get around without relying on family and friends who paid his rent, purchased his groceries and drove him to doctors' appointments.
"I would have friends take me on walks outside through the woods just to get some fresh air and feel some sense of a social life," Mader said. "It was abundantly clear that I was dependent on my support group and that, without them, homelessness could have been the most likely outcome."
That experience, difficult as it was, inspired Mader to start a company that would benefit youth facing challenges around housing and self-provision.
After recovering and returning to school, Mader set his plan in motion. He entered a business competition and won, securing himself a $23,000 seed grant.
"I called Mr. Sam Harper later that spring and said, 'Hey, I've got an idea and some money. Should we sit down and talk about it?' So that was the initial start of all this,' " Mader said.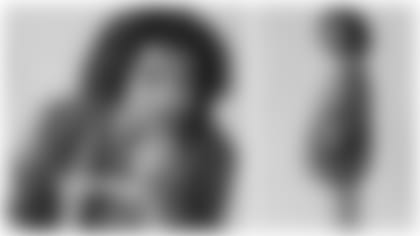 Since its launch in 2016, Hippy Feet has been able to provide jobs for more than 150 young people affected by homelessness. The following is posted on the company's website:
This adds up to over 4,200 hours of employment – providing young people in Minneapolis, Duluth and Chicago the chance to earn a transitional wage and basic job training. Our nonprofit partners also provide resources like bus passes, clothing for full-time job interviews and counseling.
In many cases, this has led to full-time employment and permanent housing for our program participants.
Hippy Feet also is conscientious about how and where its products are made.
Each of the items in the Eric Kendricks Collection is American-made with sustainable materials.
"The shirts are organic cotton, and the socks are actually recycled cotton," Mader noted. "So not just good-looking products but products that are good for the environment, as well."
As of 11 a.m. (CT) Thursday morning, fans can now team up with Kendricks to help make an impact in the Twin Cities community.
"One really cool thing about this initial release with Eric is that it's providing support for about seven different young people in our employment program," Harper said. "And this is just the first run on it. So we're hoping that with some success on this release, there are future products coming down the line and that we can grow that impact and make that even larger, continue to amplify the good work that Eric is doing in the community."