The Vikings Crucial Catch game holds special meaning for Jacki Bennett.
During the 2017 season, she and numerous others were honored by the team during its Crucial Catch game. Jacki had been diagnosed 10 months earlier with Stage 2 triple-negative breast cancer and had immediately begun a one-year treatment plan.
Jacki was actively undergoing chemotherapy at the time of the game, but she was grateful to feel well enough to attend.
"Though I probably would have gone even if I didn't feel well," she laughed. "It really was the one thing I wanted to do. I wanted to go to a Vikings game. I don't know, I just find that being in a land of purple, they're just my people.
"I was part of the halftime recognition, which was just fabulous," Jacki added. "I got to go into the Legends Suite and meet many of the players I had followed all my life. It was just really, really special."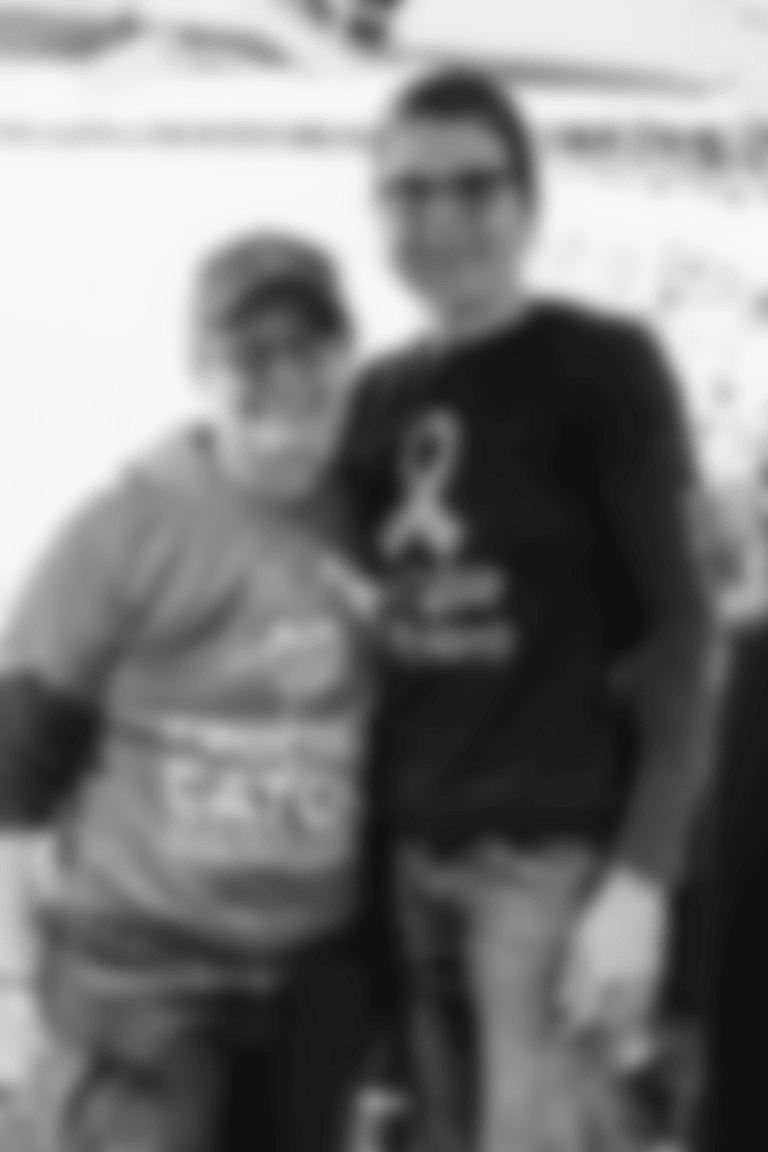 An Iowa native, Jacki remembers first falling in love with the Vikings as a child, despite her father being a diehard Bears fan.
She calls Fran Tarkenton her "number one hero," even naming her dog Asbury after the Hall of Fame quarterback's middle name.
Stu Voigt, Paul Krause, Chuck Foreman and Alan Page, whom she met at the Crucial Catch recognition, are among some of her favorites.
"Those are the players I grew up with," she said with a smile.
While at the 2017 Crucial Catch game, Jacki and her wife Liz, who had shaved her own head in solidarity upon Jacki's diagnosis, had the opportunity to meet then-Vikings Chief Operating Officer Kevin Warren.
Warren learned that Jacki and Liz were living in Washington, D.C., and personally invited them to the Vikings game at Washington the next month.
"I just felt really special," Jacki said. "It was at a time in my life where I needed to feel special again.
"I've always had that connection with the Vikings," she added. "I've always felt as if they've treated me [that way]. I'm one in a million fans, right? Who am I? But they've always made me feel like I'm special, and I think that's just really neat."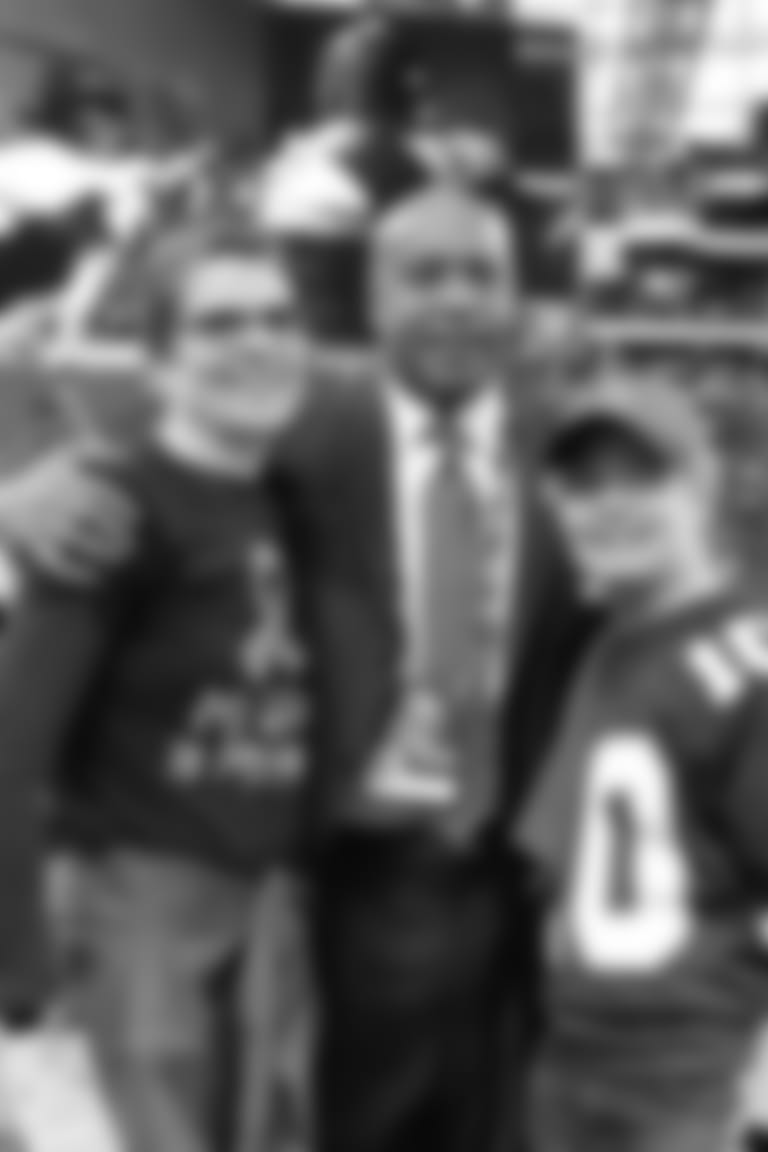 It's why Jacki, who is now cancer free, felt strongly about paying it forward two weeks ago when the Vikings hosted the Chargers at U.S. Bank Stadium.
A Twin Cities friend who was going to be out of town offered up four club tickets to Jacki, who was visiting her father in Iowa and wanted to see the Vikings game as part of the trip.
"Here I am with fabulous club seats, and I just refused to let them go empty," Jacki said.
Calling herself a "cancer thriver" after defeating the disease, Jacki wanted to invite other "cancer thrivers" to enjoy the game with her.
"The Vikings have done so much for me – I wanted to do something for a cancer survivor, as well," she said.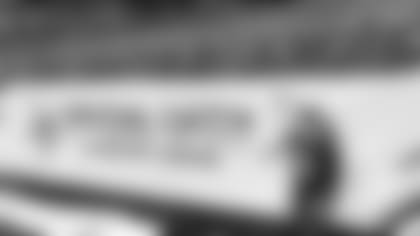 Jacki initially posted about the tickets in a Vikings Women Facebook group and engaged in conversation with a couple of women, including one who recently had been diagnosed with brain cancer. Unfortunately, it ultimately was decided it wouldn't work out for her to attend with Jacki.
After not finding a guest through Facebook, Jacki instead invited Eve, a close friend and fellow cancer survivor whom she hadn't seen in years, and Eve's friend to the game.
"But we still had one more ticket, and I wanted it to be special," Jacki said.
"Nicole was going to be in town for the pow-wow that was going on in Minneapolis. She said, 'Yes, I want to come,' and she changed her flight plans to attend her first Vikings game with us!" Jacki exclaimed.
"I made her a Vikings fan," Jacki laughed. "She really, really enjoyed herself. We had a really good time, and I was so glad she could come."
Partway through the game, the group of cancer thrivers was surprised by a Vikings staff member who had seen Jacki's messages in the Facebook group.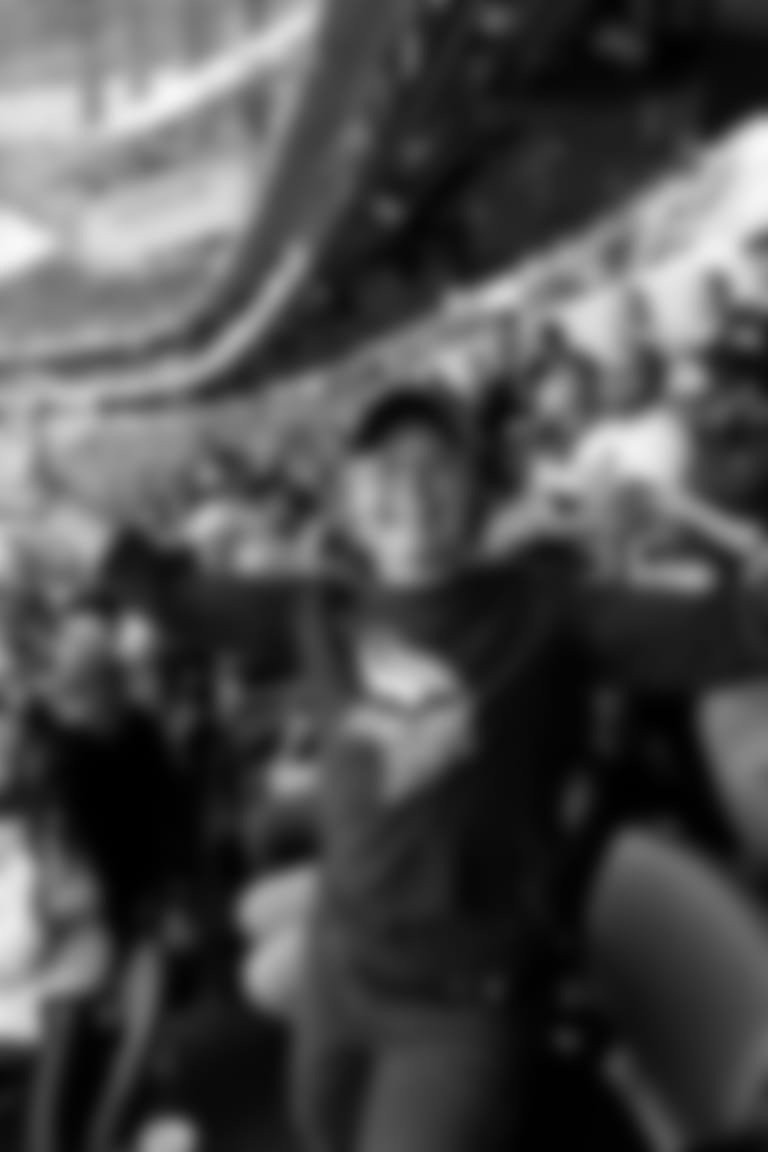 "A guy in a Vikings bucket hat comes wandering down in the third quarter with a bag in his hand, and I just had this sense he was looking for me, and he was," Jacki said. "He had a bag full of bucket hats and buttons from the Vikings.
"Of course he did, right?" she added with a chuckle. "I don't expect these things from the Vikings at all, but they just make you feel good."
Jacki left the Twin Cities that weekend with a full heart. And though she won't be personally attending this weekend's Crucial Catch game against the Chiefs, she's celebrating from afar her fellow thrivers and sending love and well-wishes to those who continue to fight.
"Hope is the biggest and most powerful thing we have," Jacki said. "You've gotta keep your hope."