Sunday Night Football's Michele Tafoya will never tire of listening to stories from Hall of Fame Head Coach Bud Grant.
A number of iconic Minnesota sports figures recently joined Tafoya for an episode of the Sports Uncovered podcast, presented by NBC Sports, that highlighted Grant. The episode was released Friday and can be heard in full here.
Tafoya spoke about the podcast Thursday during an interview with "Voice of the Vikings" Paul Allen on KFAN's 9 to Noon.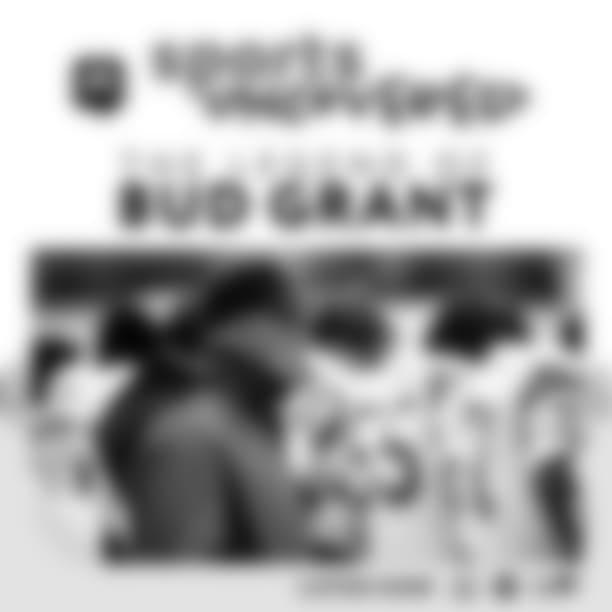 "We got so much good stuff. Talking to Bud was so much fun," said Tafoya, who last interviewed Grant prior to Minneapolis hosting Super Bowl LII in February 2018.
"This [interview] was even longer, and we got into so many things," Tafoya told Allen. "I'm a huge history buff. I love American history, I love world history … and when you're able to talk to somebody who's lived so much of it, you've gained some insight.
"I'm so glad [Bud's] voice is going to live on in this podcast because he has so much good stuff to say," she added.
The podcast features perspectives on – and stories about – Grant from fellow Hall of Famers Fran Tarkenton, who played under Grant with the Vikings from 1972-78, and former NFL safety and coach Tony Dungy, who also shares a connection with Grant to the University of Minnesota.
Tafoya also spoke with Allen and Vikings VP of Football and Media Communications Bob Hagan about their long-lasting relationships with Grant. The segment with Grant includes entertaining anecdotes as well as sentimental reflections:
"Those in the know, know Bud Grant's one of the greatest coaches in the history of the National Football League, and it's on many levels. You know, first of all, he was innovative with the way things were done offensively. You get Bill Walsh and you get the West Coast offense and the shallow crosses and just everything that goes into it. I mean, it could be argued [that] Jerry Burns, Bud's offensive coordinator, created that offense. Now knowing so many people who played for Bud Grant, it's the way he managed men. It was well ahead of his time. It was mature. It was stern. It didn't beat people down, and it was effective."
"If we're out in the wilderness where we got lost and we couldn't get home, we couldn't find our place, we know one thing – Bud would end up living, and us dying, even if he had to eat us."
Tafoya emphasized the admiration that Tarkenton has for Grant and the special connection the two share.
"Bud really changed [Fran's] life. Every day, there's something about Bud that pops up in his life – a phrase, a thought, a philosophy – and it was just great storytelling. There was some really good stuff," she told Allen.
Tafoya, who has adopted Minnesota as her home despite being born in California, referenced Grant's coaching days at Metropolitan Stadium, before the Vikings moved into the Metrodome in 1982. Grant embraced outdoor football amidst the elements, and his players really had no choice but to take up a similar mentality.
"I love these stories because here in Minnesota, we can all picture the steam coming out of people's mouths in that cold," Tafoya said. "And lining up at practice with no hand warmers. And all these things that Bud was all about.
"He's unique. You and I both know he's unique. But he is spectacularly unique in the way he coached, the way he lived his life," she continued. "He's like no other NFL coach I've ever met or have known in that the things that mattered the most to Bud were hunting and fishing and his family."
Football for Grant, Tafoya noted, was simply a job.
"But he did it with such a common-sense approach that every single player just went, 'Yeah. Whatever he says, that's right. That's what we're doing.' There was no questioning," Tafoya said. "There's so much, I can go on and on, but I think it will be so worth the listen."