When Brian O'Neill and C.J. Ham walked toward midfield for the coin toss in Arizona, O'Neill flashed Ham a glance and a grin.
"He's got a smile on his face, and he'll ask me, 'Hey, Hammer, you know what we're doing?' I'm like, 'Yeah, I know what we're doin.' It's just a lot of fun to be out there with him," Ham told Vikings.com.
The Vikings only call the toss when they're the visiting team, but O'Neill has handed the reins to the 50-50 proposition over to Ham or Dalvin Cook, who joins the duo for the pre-kickoff ritual, after calling the regulation and overtime coin tosses in Cincinnati Week 1. Neither one landed in the right tackle's favor.
"I told C.J. that's his deal from now on. I'm not bringing that juju on us," O'Neill quipped.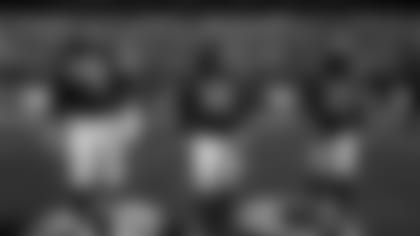 He, Ham and Cook, are three of the Vikings eight season-long captains for the 2021 campaign; O'Neill and Ham, along with receiver Adam Thielen, are wearing the C patch on their jerseys for the first time in their NFL careers.
While the captain designation hasn't changed the way O'Neill approaches the game or his teammates, he's grateful to be recognized as a locker room leader.
"People I've played with before reached out and made comments about it and how cool it was. 'Don't take it lightly, because not that many people get the opportunity to be a captain in the NFL,' " O'Neill said. "So yeah, it's pretty cool. But it doesn't feel any different. I'm still trying to do my best and get our group ready to play."
Sometimes, that leadership looks like taking additional post-practice reps at the "big bag" or helping a rookie with his footwork and hand placement. Other times, it looks like joking and laughing in the locker room or before an offensive line meeting to keep the mood light.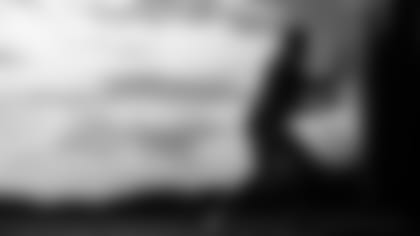 Vikings defensive end Danielle Hunter, who likely sees O'Neill in business mode most often, calls the tackle "stoic."
But for everyone who doesn't go up against O'Neill in 1-on-1 pass-rush drills, it's rare to catch the 26-year-old in a sour mood.
"He's a big kid at heart," Ham said. "He loves to have fun, he loves jokes and he's always got a smile on his face. Game day he's got a smile on his face, practice he has a smile on his face. The dude just truly loves football."
Upon asking O'Neill how he maintains a true passion for the game that's required years of sacrifice and hard work, I receive a somewhat incredulous look from him.
O'Neill referenced conversations he's had with friends he grew up with in Wilmington, Delaware, or former Pittsburgh Panthers teammates about career challenges. Life in the NFL isn't all glitz and glamor, and every season brings its share of ups and downs – but he'll never complain about protecting a quarterback over punching a clock.
"What we do on Sunday … going into that stadium, realistically, there really isn't anything cooler you could do. So it is fun," O'Neill said. "You can't let it get too stressful just because there's high expectations. You want to set high expectations for yourself, and then just go try to enjoy it. That's at least how I try to operate."
It's not uncommon for football teammates to use hand signals for communicating on any given play in a roaring stadium.
But the Vikings offensive linemen have a go-to gesture among their group on the sideline, too.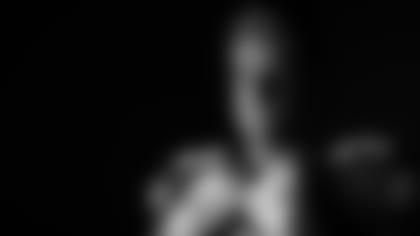 O'Neill held his arm up in front of him, forming a straight, flat line across his chest.
"We make this motion – we're not gonna get too high or too low," he said. "We're not going to freak out if things aren't going our way, and we're not gonna freak out if things are going really well.
"I'm always going like this to everybody on the sideline, and Garrett [Bradbury] kind of makes fun of me because he thinks that I say it all the time because I need to remind myself," O'Neill laughed. "Because he thinks that I might sometimes go a little up-and-down. But I don't know, I try not to take it too seriously."
While Hunter called O'Neill stoic, Bradbury said via text that he most commonly describes O'Neill's personality as "weird … but in a positive way."
O'Neill leaned back a bit in his high-top chair and let out a laugh. He explained that Bradbury's given his "alter ego" a name: Ryan.
"And that kind of ties into, like, when things aren't going well in a game or a practice, sometimes I might get a little weird," O'Neill chuckled, moving his hand to the lower dip of the imaginary roller coaster. "So staying level-headed is trying to avoid having Ryan come out."
Football is always fun, but O'Neill also is a competitor through-and-through. Starting the season with back-to-back losses absolutely irked the 6-foot-7 lineman. Minnesota bounced back against Seattle but then fell to Cleveland.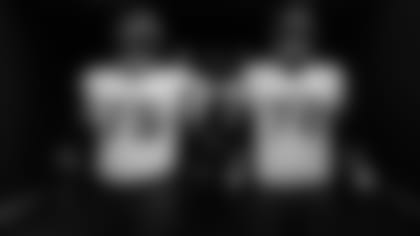 Vikings Assistant Head Coach/Co-Defensive Coordinator Andre Patterson has watched O'Neill go from a second-round draft pick and first-year starter in 2018 to the player he is today.
Patterson said O'Neill leads his teammates by example. Recently, Patterson told Head Coach Mike Zimmer about an "impressive" move he saw by O'Neill during practice.
"When we do [1-on-1 pass-rush drills], guys take two reps, two rushes in a row, and that's all they get because you've got to get everybody else a rep," Patterson recounted. "Well, Brian took his two, it went down the line, and when the next tackle was supposed to be in, Brian was back up there again – 'Danielle.' He called D out for two more. Then, it went back down the line and he was back out there again. 'D.J. [Wonnum].'
"He was going to take as many 1-on-1 reps as he could against the best guys we have to prepare himself to play on Sunday," Patterson added. "He gets it, and that's why he's such a good player."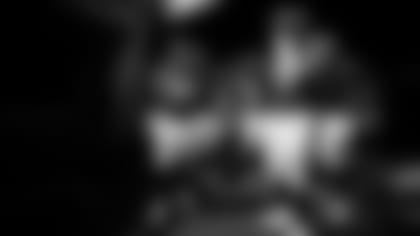 O'Neill's dedication to his craft has certainly paid off. In 181 pass-blocking snaps this season, he has yet to surrender a sack of Cousins. He has accrued four quarterback pressures, according to analytics site Pro Football Focus.
Through O'Neill's first three seasons in Minnesota, left tackle Riley Reiff held the unspoken role of position group leader. The Vikings this spring released Reiff, who signed with the Bengals, and O'Neill has assumed responsibility as leader of the o-line room.
His personality contrasts starkly with Reiff's, which is A-OK.
"One of the things Riley said to me when he left, and again when we saw him in Cincy, is, 'Don't be anything other than Brian O'Neill, because Brian O'Neill can lead that group in a way I necessarily couldn't have,' " he said.
He heeded similar advice from Vikings Senior Offensive Advisor Rick Dennison.
"There's a million ways to do it, and the best way and most efficient way is by being yourself. So don't think you all of a sudden have to be all serious all the time, be a tough guy," Dennison told O'Neill. "Being you is the best way to be a leader."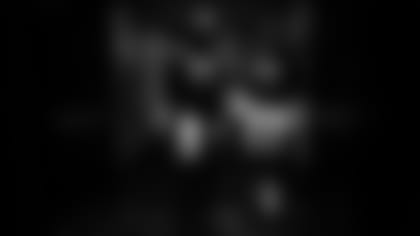 O'Neill, who signed an extension with Minnesota last month, is saving most of his reflection time for after retirement. But that being said, he's thankful every day for four-plus years and counting with the Vikings.
This month, he's spending time in an offensive line meeting room decked out in ghouls, gourds and grinning jack-o-lanterns. The rookies each season are tasked with meeting room décor for Halloween, Thanksgiving and Christmas. O'Neill completed the assignment in 2018 and enjoys seeing the youngsters do it now.
"I always tell them that I had it way harder because my rookie year, there were no other rookies on the offensive line," Bradbury said. "I told them, 'There's a lot of you, so you better do a good job.' "
By the first of October, November and December, the room is expected to be festively ornamented.
"Christmas has to be better than Thanksgiving, and Thanksgiving has to be better than Halloween. So where this group set the bar at Halloween, it has to get better and better," O'Neill said.
There's plenty of banter and amusement among the group (including on someone's birthday, when rookies perform a shirtless serenade), but O'Neill also understands the importance of staying focused.
He credited Phil Rauscher with gently – not a word often associated with the Vikings offensive line coach – reining the guys in when needed.
"He's pretty good about it. Like, 'OK, OK, it's time to work,' " O'Neill said. "But you can't just be a football robot [all the] time and just go in there and not have any personality.
"At the end of the day, Sundays are a product of people and how people perform," he continued. "And I think people perform at their best when they're relaxed and comfortable with themselves and they're having a good time. It's a fun group."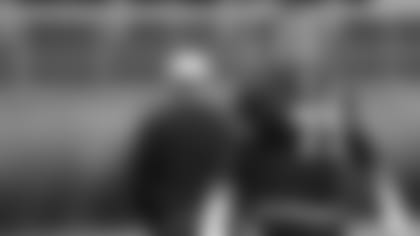 As O'Neill heads into Sunday's game and throughout the rest of the season, he'll continue laughing – and successfully leading along the way.
"He's one of those guys that goes out and does his work, does it at a high level, and leads by example," Ham said. "But in saying that, this year he's been a little more vocal, too. Just holding his teammates accountable, holding himself accountable.
"You can just see him playing with confidence, and that's infectious," Ham added. "When anybody's playing with confidence and at a high level, demands that type of respect, it's great to see. He's been doing a great job of being that leader."