Brett Favre and Tony Dungy, who spent parts of their storied careers with the Vikings, were inducted to the Pro Football Hall of Fame on Saturday.
Favre and Dungy are two of the eight-member Class of 2016 that will be enshrined in Canton, Ohio, this August. They are joined by Modern-Era Finalists Marvin Harrison, Orlando Pace and Kevin Greene, two Senior Finalists Ken Stabler and Dick Stanfel, and Contributor Edward DeBartolo, Jr.
Favre was selected in his first year of eligibility for the Hall of Fame. He is the 24th quarterback to receive professional football's highest individual honor and the 12th to be inducted in his first year of eligibility.
Favre closed his 20-season career with two years in Minnesota and led the Vikings to the 2009 NFC North crown and the NFC Championship game. Favre threw for 4,202 yards (fourth-most in Vikings history) and 33 touchdowns against just seven interceptions in leading the Vikings to a 12-4 mark in his first season with the club. He was selected to his 11th Pro Bowl at the conclusion of that season and was named first-team All-Pro by the Associated Press a total of three times in his career.
Vikings Owner/President Mark Wilf was asked about Favre on Friday in a session with reporters and said the quarterback "deserves every accolade."
"That whole 2009 season was a special ride, and we're always going to be very grateful to Brett for his services and what he meant to our franchise that year," Wilf said. "We wish him all the best. We know he's a Hall of Fame quarterback and deserves every accolade he's going to get."
Wilf added Saturday before NFL Honors, "We congratulate Brett Favre on all his great accomplishments and his Hall of Fame career."
NFL Media analyst Steve Mariucci, who was Favre's position coach in Green Bay from 1992-95, spoke to Vikings.com before NFL Honors, saying, "Talk about distance traveled. Here's a kid from Kiln, Mississippi, didn't throw the ball in high school, hardly got recruited at all."
"He was just a country bumpkin, was a fun-loving kid when we acquired him in Green Bay," Mariucci said. "Ron Wolf had the foresight to say, 'I like this guy. I know he didn't play last year in Atlanta. He redshirted, but this guy is the real deal. We learned that fairly quickly when Don Majkowski got hurt and Brett took over.
"He loved to play the game, and more so than winning and competing and all the stat, he kept it fun," Mariucci added. "I really tip my hat to a guy like that."
Dungy, who starred collegiately at the University of Minnesota, and played four seasons in the NFL before beginning his coaching career as the Steelers defensive backs coach in 1981. Dungy served as Vikings defensive coordinator from 1992-95 before becoming head coach for the Buccaneers (1996-2001) and Colts (2002-08).
Dungy has **credited his time** on the Vikings staff under Dennis Green (the third African American head coach in NFL history) with fueling future successful seasons that included capping his career with an NFL record 10 straight trips to the playoffs.
The 46-member Hall of Fame Selection Committee, which includes Mark Craig of the Star Tribune, narrowed an initial list of 108 nominees to 25 semifinalists in November and 15 finalists on Jan. 7. Click **here** for more information about the selection process.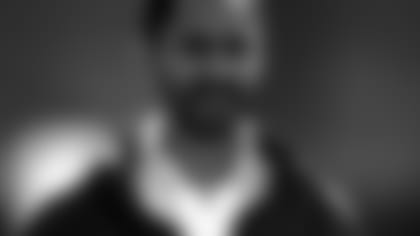 The Pro Football Hall of Fame Class of 2016:
Tony Dungy, Coach – 1996-2001 Tampa Bay Buccaneers, 2002-08 Indianapolis Colts
Brett Favre, Quarterback – 1991 Atlanta Falcons, 1992-2007 Green Bay Packers, 2008 New York Jets, 2009-2010 Minnesota Vikings
Kevin Greene, Linebacker/Defensive End – 1985-1992 Los Angeles Rams, 1993-95 Pittsburgh Steelers, 1996, 1998-99 Carolina Panthers, 1997 San Francisco 49ers
Marvin Harrison, Wide Receiver – 1996-2008 Indianapolis Colts
Orlando Pace, Tackle – 1997-2008 St. Louis Rams, 2009 Chicago Bears
The 15 Modern-Era Finalists join three other finalists to comprise 18 finalists under consideration for the Pro Football Hall of Fame's Class of 2016.
Two Senior Finalists were announced in August 2015 by the Seniors Committee that reviews the qualifications of those players whose careers ended more than 25 years ago.
Ken Stabler, Quarterback – 1970-1979 Oakland Raiders, 1980-1981 Houston Oilers, 1982-1984 New Orleans Saints
Dick Stanfel, Guard – 1952-55 Detroit Lions, 1956-58 Washington Redskins
A Contributor Finalist announced in September was selected by the Hall of Fame's Contributor Committee that considers persons who made outstanding contributions to professional football other than players and coaches.
Edward DeBartolo, Jr., Owner – 1977-2000 San Francisco 49ers
About the Pro Football Hall of Fame
Located in Canton, Ohio, the birthplace of the National Football League, the Pro Football Hall of Fame's Mission is to Honor the Heroes of the Game, Preserve its History, Promote its Values, & Celebrate Excellence EVERYWHERE.
Hundreds of thousands of fans from across the globe travel to Canton annually to experience the exciting museum that chronicles America's most popular sport. Millions more are reached through the Hall of Fame's 100-plus special events held annually outside Canton and through the multiple nationally broadcast programs focused on the selection of the newest Class of Enshrinees and the Enshrinement Weekend. This year, the NFL's Road to Super Bowl 50 began in Canton during the 2015 Enshrinement Weekend and will continue through the election of the Hall's new class of enshrinees on the eve of the Super Bowl in San Francisco. Now in its third year of traveling, Gridiron Glory: The Best of the Pro Football Hall of Fame is a large-scale traveling exhibition that presents a panoramic view of pro football's story and includes hundreds of artifacts from the Hall's expansive collection. Gridiron Glory will be showcased at the Triton Museum of Art in Santa Clara, Calif., site of Super Bowl 50, from Jan. 18 – April 3, 2016 and is scheduled for three-month stays at various museums and cultural institutions through 2019. Enshrinees from the Class of 2015 along with numerous other Hall of Fame members received the spectacular Hall of Fame Ring of Excellence by Kay® Jewelers during ceremonies held in NFL stadiums during 13 of the 17 weeks of the 2015 NFL regular season. The Hometown Hall of Famer™ program presented by Ford honors Hall of Fame heroes with a program and permanent plaque to honor the Hall of Famer's hometown support. Now in its 4th year, the US Army-Pro Football Hall of Fame Award for Excellence honors 20 high school students nationally for excellence in community service, academics and athletics. Construction on HOF Village, a $476 million development project, is under way in Canton to transform the Hall of Fame's campus.
For more information about the Pro Football Hall of Fame, please visit **ProFootballHOF.com**; @ProFootballHOF on Twitter, Facebook, Instagram, and YouTube.