EDEN PRAIRIE, Minn. — Sam Bradford and Adam Thielen welcomed two Make-A-Wish recipients to Winter Park on Saturday.
Martin Malecha, a 12-year-old from Northfield who had a kidney transplant in May, requested to meet Bradford and catch a Hail Mary.
Although Bradford is on the mend from a knee injury, he spent time with Martin, providing encouraging words and throwing multiple passes to him in the end zone. Martin caught them all.
Bradford encouraged Martin to "stay with his positive attitude and keep having fun" before presenting him with the regulation game ball the duo had just used. Bradford even gave Martin the hat off his head.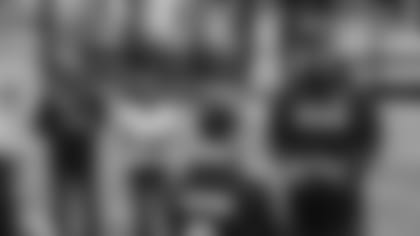 "He was teaching me different routes to run, and he threw me touchdown passes," Martin said, grinning widely and donning the new purple headgear.
Thielen, who ranks third in the NFL with 358 receiving yards, is still looking for his first touchdown catch of 2017, but when that occurs, it's safe to say that Annika Feist will be one of the most excited Minnesotans.
Annika is a 5-year-old from Waconia who has epilepsy. Although wheelchair-bound and unable to verbally communicate, her reaction when the Vikings score shows her love for the team.
"This is very exciting for Annika. She really lights up," Annika's father Nik said. "She can't communicate verbally with us, but we know how much she loves Vikings football. She's always very expressive.
Born on March 19, Annika has enjoyed seeing No. 19 make 24 receptions already this season. The Feist family residence has a doorbell that alternates between the *Skol Vikings *song and the sound of the Gjallarhorn.
The connection goes beyond the fondness of Thielen's jersey number.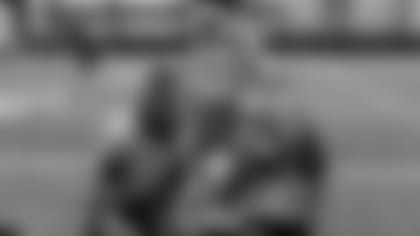 "My wife and I are from eastern North Dakota, so Detroit Lakes isn't too far," Nik said. "That was a connection, and Thielen coming from a small school and kind of being an underdog and fighting his way out with a lot of hard work and dedication. She's liked to see him do well, and he's emerged on the scene now. It's great every time he catches the ball, especially if he catches a touchdown, she goes wild."
Teddy Bridgewater, who continues to rehab his knee injury, also surprised the families to make the visit to Winter Park that much more memorable. The Vikings hosted both families at Sunday's game.
"Seeing the smiles on Martin's and Annika's faces, that is the power of a wish right there," Make-A-Wish Development Coordinator Laura Pelant said.
"Kids can wish for anything — a trip, a computer, a pet — and to have Marty and Annika wish to meet the Vikings and Adam and Sam is a pretty cool wish. It means a lot to both of them," Pelant said. "Knowing that football is something that helped Marty recover from a kidney transplant and is something that brings Annika joy, it was really special to see it all happen."