EAGAN, Minn. — Garrett Bradbury's journey to the NFL included four positions, spanning each side of the line of scrimmage, while at North Carolina State.
But along the way, the newest Minnesota Viking kept working and kept learning, increasing his passion for the game.
Why be a rotational tight end and play 20 snaps a game when you can switch to offensive line and never come off the field?
On the way to winning the Rimington Trophy as the nation's best center in 2018, Bradbury worked on the defensive line after tight end. He then moved to guard because of depth issues for one season before locking in at the pivot.
"The game is not fast to him. He's got a lot of poise," North Carolina State coach Dave Doeren said Friday afternoon. "He sees things, he doesn't overreact and can anticipate. He loves to study the game, so he's going to know what to do well before it happens.
"Like I said, when some kids watch film, they're watching it so they can play well. Garrett is watching it to play well, but he's also watching it because he's fascinated by the Xs and Os and he loves that," Doeren added. "He's a guy that really has a lot of pride and detail in his work, that way."
Bradbury arrived in Minnesota on Friday morning and took in his new surroundings at Twin Cities Orthopedics Performance Center.
As he met with the Twin Cities media, he described "a crazy 24 hours" a day after being the 18th overall pick in the 2019 NFL Draft.
"I'm just trying to soak it all in. Touring the facility today was unbelievable," Bradbury said. "This place is absolutely unbelievable. It's awesome. I can't wait to spend as much time here.
"It's just — I love our facility at NC State. Spent a lot of time there, and I can't wait to do the same here," Bradbury said. "This place is unbelievable. It's awesome."
Bradbury is the third North Carolina State player drafted by the Vikings in the first round in team history.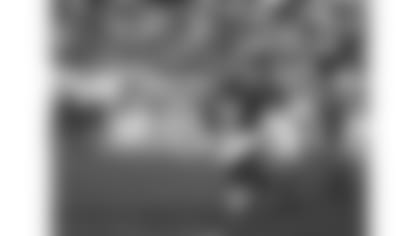 Minnesota also took running back Ted Brown with the No. 16 pick in 1979 before the Vikings added cornerback Dewayne Washington with the 18th pick in 1994.
Bradbury's selection means N.C. State is now tied for third for the most first-round picks from a school in Vikings history along with Notre Dame, Ohio State and Oklahoma State. (Southern Cal leads the way with five picks, and Michigan State is second with four first0-rounders).
Bradbury also took some time to reflect on his college career and how he landed at North Carolina State as a tight end in 2014 and left as a first-round offensive lineman.
Bradbury redshirted as a freshman and then spent the following offseason working as a defensive lineman since he had jumped from 240 pounds to 285 in less than a year.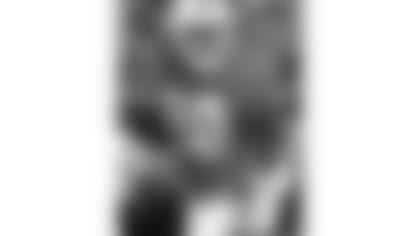 But with the Wolfpack needing more bodies on the other side of the ball, Bradbury soon switched to guard, where he started as a redshirt sophomore in 2016.
The improvements came soon after, as he fared well in his first season as on offensive lineman. But the real jump came when he moved inside to center for his final two seasons.
"He played the entire season his sophomore year at guard, and he would tell you that he didn't think he was very good," Doeren said. "A lot better in Year 2 than he was in Year 1 at the position.
"When we moved him into center that spring, he was really coming on. You could tell as long as he stayed healthy [then he could play in the NFL]," Doeren later added. "You never know if a guy is going to win an award like the Rimington or not [as the nation's best center], but we knew he'd be one of the better centers at our level, anyway."
Bradbury was thrown into the fire a bit, as he went up against top-level defensive linemen on a regular basis.
North Carolina State had four defensive linemen drafted in the first four rounds in 2018 (Bradley Chubb, first round; B.J. Hill, third round; Justin Jones, third round; Kentavius Street, fourth round), and Bradbury squared off against a trio of Clemson linemen that all went in the top 17 on Thursday night.
"You want to go against the best. You want to go against the biggest guys. That's any competitor, wants to show what he's got against everyone," Bradbury said. "Got some good competition, had the best competition in my opinion against our own defensive line, which I loved the most.
"I think that's where we got a lot better as an O-line, going against our D-line where we had those four guys drafted," Bradbury added. "Had some great battles with them over the years and now looking forward to having some battles at this level."
Bradbury will now get the chance to show his stuff against some of the best talent in the world.
The Vikings defensive line features the likes of Pro Bowlers such as Danielle Hunter, Linval Joseph and Everson Griffen.
And Minnesota has a bevy of talent on the interiors of defense lines in the NFC North, whether that's Chicago's Akiem Hicks, Mike Daniels in Green Bay or Damon Harrison with Detroit.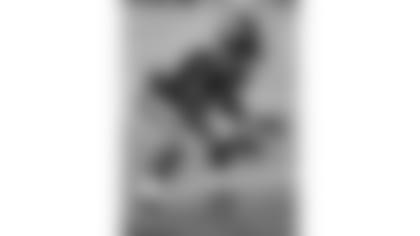 Consider Bradbury ready for the challenge.
At one point in his introductory press conference, Bradbury was asked to rank his strength, smarts and technique as his best traits.
The 23-year-old went a different direction, one that was certainly music to the ears of Vikings Head Coach Mike Zimmer sitting nearby.
"Choose one of those three? I feel like I'm a competitor," Bradbury said. "I'm a football player. I love to play the game. I think you see that when you watch the film.
"And I found a home on the offensive line. I love everything about the position, playing next to other guys, trusting them," Bradbury added. "Just, I don't know, I think being a competitor really."