Danielle Hunter has gone from an unheralded third-round pick in 2015 to leading NFC defensive ends in voting for the Pro Bowl (**vote here**).
Hunter's transformation to ranking second in the NFL with 11.5 sacks this season has been the result of a learner's mentality, hard work and determination. Even though teammates call him "**Create A Player**," he also has maintained a humble demeanor.
The progression inspired the direction of Transcendence, a Vikings Prime video feature that debuted Sunday night at U.S. Bank Stadium when the Vikings defeated the Packers 24-17.
Check out the video below and continue reading for takes from Hunter and Triglass Productions Owner Ryan Thielen.
As you may have noticed, Hunter embarks on a transformative journey after a session in a custom-designed mask. Like the NFL, the process isn't easy.
"I wanted to speak more about the process of transforming yourself spiritually and physically, so the whole video has themes of transformation," said Thielen, who produced and directed the feature. "The video is called Transcendence, and transcendence is bringing yourself to the next level, to an almost unattainable spiritual level."
Part of Hunter's aura in real life is that he doesn't demand to be treated as a superstar.
That doesn't mean he wasn't excited for the opportunity to step onto a studio set and embrace the role.
"It was fun. It made me feel like I was in a movie or something, to just go in and be an actor," Hunter said. "Everybody is really just working around you, and you've got to cooperate and do what they tell you to do. The only thing I had to do was act out the part."
And get past the otherworldly look of a chair befitting a high-tech mad scientist's lab.
"That chair looked intense," Hunter said. "I was looking at it, I was like, 'Man, what is this?' They gave me the lowdown and some pictures of what it might be like. OK, it makes sense for why the chair looked like that.
"I felt like I was going to go through some kind of experiment, but I thought it was cool," he added.
Hunter had seen previous Vikings Prime videos produced by the Vikings Entertainment Network in partnerships with Triglass Productions or Elite Edge Productions.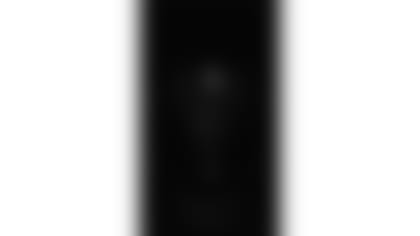 Thielen said Hunter may be the most-skilled Viking at doubling as an actor yet.
"He might have been the best to work with out of all, and I've loved every single player I've worked with, but Danielle was by far the most into it," Thielen said. "He started replaying videos we've done in the past. He knew all of them by heart, so that was really cool.
"These guys are not actors, but he was great," Thielen added. "He had lines, and for the first time, we have a practical set at the end of the video, because instead of it being voiced over, his character has actually transcended to the level where he's become self-aware that the camera is there."
Thielen has a long advance time to conceptualize the video features, but the execution window can be much smaller. His crew constructed the chair, mask, monitor and a 60-by-40 foot pool that was filled with 1 ½ inches of water.
From start to finish, it remained important to illustrate the high-pressure nature of what Hunter and Vikings players go through.
"The amount of commitment that these guys put themselves through is almost unbelievable," Thielen said. "They're kind of isolated. There's pressure from the fans. The whole video is about transforming yourself into that elite, next-level player."
Thielen said Hunter is effective in conveying the duress the character is undergoing.
"It feels painful; the process hurts," Thielen said. "I actually believe he's in pain."
Perhaps the resounding success lies in the familiarity of the work that Hunter has put in to elevate his game.
"I'm trying to break a barrier and get to the next level," Hunter said. "That's basically what it is. I'm in a battle with myself, trying to break through and get to the next level. They made it look like I was trying to go above and beyond."
The character wants to become "impenetrable to failure, hate, noise," Thielen said.
"As the video progresses, this transformation begins, and he begins to be absorbed by this metal texture, and it gives him new skin," Thielen said. "He has thicker, tougher skin and by the end, he's transformed into a really intimidating machine. He's unrelenting, invincible, very methodical."
Here's a look at three other feature videos:
The Hitman Featuring Harrison Smith by Triglass Productions and VEN
This video draws inspiration from the nickname given to the All-Pro and Pro Bowl safety. It implements the vibe of an '80s movie with a character on his way to a job. Smith cruises the streets of Minneapolis and expresses his thoughts of what it means to play defense for the Vikings.
Stefon Diggs: Getting Here Didn't Happen by Chance by Elite Edge Productions and VEN
This video illustrates the balance of youthful exuberance and inner drive that helped Diggs not only reach the NFL but become successful at the sport's highest level.
Linval Joseph: I Do My Job … And Then I Eat by Elite Edge Productions and VEN
A man — a tremendously strong one — and his weights provide the backdrop, but there's much more to it than that for the dominant force known as "Linval Hungry."