The Vikings only allowed the Bears to convert a paltry two of 11 third downs in a 19-13 win on Monday Night Football.
Minnesota's success included a shutout on six third downs in the second half.
Head Coach Mike Zimmer rolled a bowling ball of knives at the Bears a couple of times, and players delivered.
It helped that Chicago never faced anything better than a third-and-5 (twice). The Bears also whiffed on a third-and-6, a third-and-7 and pair of third-and-10s.
Nick Foles and Tyler Bray combined to go 1-of-5 passing for minus-4 yards. Foles also took a sack for a loss of 9.
It wasn't lost on Harrison Smith after the game that Minnesota also prevented conversions on two fourth downs, exorcising a couple of ghosts that haunted the Vikings in losses before their bye.
Here's another look at Minnesota's dominance on third downs in the second half.
Q3, 9:30 remaining — Third-and-7 at the Chicago 28
The Vikings show the Double-A-gap look that's a hallmark of Zimmer's scheme with Eric Kendricks and Eric Wilson between the defensive tackles. Rather than blitzing, however, both players drop into coverage. Smith initially lined up at the line of scrimmage but dropped before the snap to give Minnesota two deep safeties.
Chicago goes with a three-man route, opting to max protect with a tight end and running back.
This leaves seven defenders to cover three receivers. Chris Jones and Jeff Gladney execute a nice pass off to cover Anthony Miller and Darnell Mooney on the right side, and Allen Robinson II runs an in-breaking route on the left side.
Kris Boyd plays the leverage toward his help in the middle of the field. Foles opts to go to Robinson, who continued past Boyd at midfield, but Smith comes flying with a rejection letter.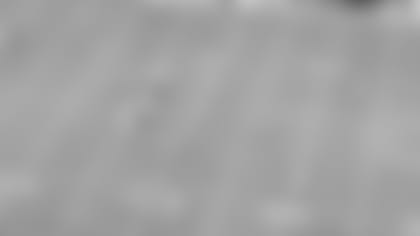 Q3, 5:25 remaining — Third-and-10 at the Minnesota 46
The Vikings again line up with the Double-A-gap, but this time they blitz Kendricks and use Wilson to free up Smith to come screaming through the line of scrimmage.
He forces Foles to backpedal and try to escape, but the Vikings have done a good job of setting the edge. Foles tries a fadeaway to Robinson that falls well shy of the receiver, who is covered by Jones.
Smith adds a quarterback hit/hurry to his stat line.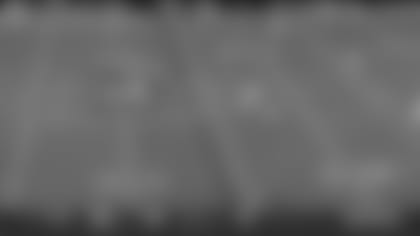 Q3, 0:47 remaining — Third-and-6 at the Chicago 33
Double-A-gap before the snap again but with twists. Smith lines up on the left edge of the defense outside of rookie defensive end D.J. Wonnum, who is to the left of Hercules Mata'afa.
Mata'afa occupies the right side of the Bears line as Wonnum loops behind him, makes sidestepping the center look easy and gets a clear path to Foles for his third sack this season.
Smith has dropped into coverage on Robinson, taking away Foles' top target. Q4, 8:45 remaining — Third-and-5 at the Chicago 42
This time, the Vikings line up in their nickel package with Kendricks and Wilson at linebacker depth.
Wilson, however, comes on a blitz that causes left tackle Charles Leno, Jr., to abandon blocking defensive end Ifeadi Odenigbo. Wilson gets a good push on Leno but realizes Foles is trying to throw a quicker underneath route. He times his jump and bats the ball down.
The play by Wilson pulls the rug out from under a rub route between the tight end that frees up Miller, who appears to have a path to the first down.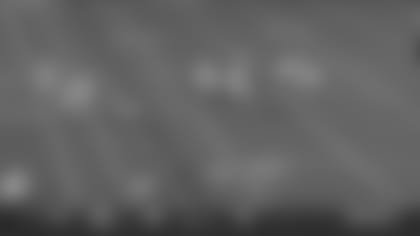 Q4, 2:55 remaining — Third-and-5 at the Minnesota 31
The Vikings bring Kendricks down to the line of scrimmage across from the tight end, who is on the outside of Robinson.
Chicago puts Robinson in motion toward the left only to send him back to the right. Gladney follows — and reads the screen — the entire way. He capitalizes on Kendricks taking on the block by the tight end and surges toward Robinson for a loss of 4.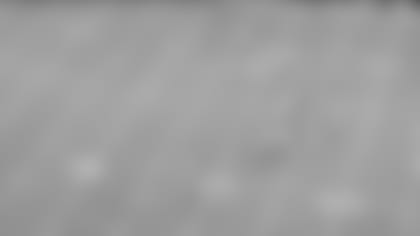 Q4, 0:13 remaining — Third-and-10 at the Chicago 38
Nothing fancy here, just a four-man rush by the Vikings and a deep zone designed to prevent a miracle by Bray.
The Vikings are able to pressure the pocket nonetheless, and Bray, who relieved Foles after an injury overthrows Robinson on a corner route covered by Gladney.