Catch Phrase for a cause?
Don't rule anything out when you get longtime teammates Anthony Barr and Eric Kendricks together.
Kendricks joined Saturday night's virtual Raise the Barr wine-tasting fundraiser as a special guest. During his segment, he and Anthony played the popular party game and demonstrated they can be just as in-sync off the field as they are on it.
The virtual game between Vikings linebackers was just one aspect of an evening that raised money for an important cause. The back-and-forth between the former college roommates generated laughs for guests but didn't deter from Raise the Barr's significant mission to support single parents who are pursuing college degrees while caring for their children.
Anthony and his mom, Lori, co-founded Raise the Barr in 2016.
Lori shared with Saturday's guests that she became pregnant with Anthony at age 19. She initially dropped out of school but, with the support of family, returned to college while raising Anthony and working multiple part-time jobs.
"I did this because I had to provide for my new family while looking toward a future where I had an opportunity to build a life where we wouldn't struggle financially. Even though there were no guarantees, I did know that at least attaining a degree was a step in the right direction," Lori explained. "Raise the Barr was created to help provide other single parents the same opportunity I was afforded: to pursue and complete a postsecondary degree with an eye on a career that pays a family-sustaining wage.
"Single parents so often can barely make ends meet. They want to earn a better living but have to choose between attending school or [working to put] food on the table," Lori continued. "A person shouldn't have to choose one or the other; they should be able to do both. And that is where Raise the Barr steps in."
Anthony called Lori "an amazing role model," saying he was inspired at a young age by her dedication not only to motherhood but also to setting herself up for success.
He emphasized, however, that Lori's return to and completion of school would not have been possible without grandparents, aunts and uncles who helped care for him while she worked and attended classes.
Anthony and Lori are incredibly thankful but understand that not everyone benefits from a similar family support system.
"That's where we come in," Anthony said. "To bridge that gap and be that support system for single parents. We want to continue to do this good work and hopefully continue to impact more and more lives."
Since its launch in 2016, Raise the Barr has awarded more than $325,000 in support to single mothers, 70 percent of whom have been women of color. The average income of 2019 applicants was $16,632.
During the 2019-20 school year, the foundation awarded more than $135,000 in tuition, childcare and emergency grants to single-parent scholars in Anthony's home state of California as well as Minnesota.
Saturday night's program featured a number of touching testimonials from Raise the Barr scholarship recipients and their children who expressed sincere gratitude to the foundation as well as donors.
A silent auction featured items such as Anthony's custom-painted cleats from the 2019 My Cause My Cleats game and Vikings memorabilia signed by Anthony, Dalvin Cook and Kirk Cousins. Altogether the event raised more than $52,000, surpassing its original target of $50,000.
Raise the Barr will use those donations to continue pursuing three main goals:
1. Elevate the voices of student parents.
2. Over the next two years, double the number of students supported annually through tuition and emergency grants (currently 20 students).
3. Create a residential program in Los Angeles, similar to the Jeremiah Program model in the Twin Cities, by 2025.
"I was just truly thankful and humbled," Anthony told Vikings.com. "During a time like this, it's so hard to ask people for anything, let alone money, so I couldn't be more appreciative. And I know I speak on behalf of the mothers who will be receiving the scholarship when I say, 'Thank you all so much for the generosity.' "
In addition to Kendricks' guest appearance, Vikings safety Harrison Smith also joined for a segment.
Viewers could email questions for the teammates, which ranged from Anthony's favorite post-game meal (The Freehouse, especially for late-night stops), to Smith's nomination for messiest teammate (we'll keep that one under wraps), to Kendricks' hair regimen, which includes "lots of conditioner."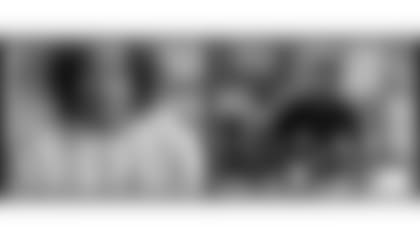 Anthony said it means a lot to have his teammates back the endeavor.
"I appreciated their time, first of all, and then just their level of engagement and how real and raw their responses are," he said. "They're just genuine guys who I can count on both on and off the field. That's family."
Trivia questions were also posed during the live broadcast, and winners who guessed Anthony's favorite childhood sport – basketball – and favorite Disney movie – Robin Hood – received a Vikings football autographed by the linebacker.
Over the course of the evening, guests were guided virtually through a tasting by ONEHOPE Wine's CEO Jake Kloberdanz. Proceeds of wine purchased in advance of the event directly benefited the Raise the Barr foundation.
Music throughout the evening was performed by musician and KFAN host Chris Hawkey, and the program was emceed by NFL Network's Steve Wyche, who called it a "no-brainer" to participate.
Wyche explained that Raise the Barr's mission is close to his heart. After his parents divorced when he was young, Wyche's mother raised three children essentially as a single parent.
"She went through a lot," Wyche said.
He also appreciates Anthony's heart for the Twin Cities community. Wyche was born and raised in North Minneapolis, where he lived three blocks from Hall of Famer Carl Eller and recalls often wearing purple in support of the Vikings. Although he and his family moved to Missouri when Wyche was 10, he cares deeply for Minnesota.
Particularly during the COVID-19 pandemic and in the wake of George Floyd's senseless death while in police custody, Wyche said that the off-field efforts of Anthony and his teammates are important "now, probably more than ever."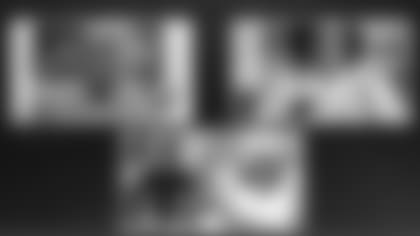 The 2020 offseason has been a strange one, to say the least. But while coronavirus has created uncertainty and kept teams thus far from meeting in-person, Anthony doesn't plan on taking his foot off the gas in regards to community impact.
"There were people who needed help before this crazy year began, and there are so many more that need help now as the year has gone on," he said. "So to positively impact one life, especially now, means more than I think I even realize. The work couldn't be farther from over, so I've gotta keep going."
Whether Anthony's support for single mothers or other charitable work championed by members of the Vikings organization, Wyche emphasized that it's all significant.
"Anthony's cause is fantastic. I know Kyle Rudolph and Kirk Cousins and so many other people in that organization are involved, and players throughout the NFL," he said. "It's nothing new, but now because of what's happened this summer, it really seems to be a hyper-focus of these players."
The father of three sons aged 24, 26 and 27, Wyche is especially impressed by young players, their understanding of their platform and their level of engagement, regardless of pushback they may receive.
"No matter how much good somebody tries to do with whatever cause they choose, somebody's going to say, 'Stick to sports,' " Wyche said. "The fact that so many players who are used to being applauded all the time and rewarded all the time are willing to have thick skins to do what's right, to me it's just a watershed moment.
"And the Vikings are truly one of the leaders … in the NFL," Wyche added. "They've done it for years, but [especially now in these circumstances], it's important and it's special."
To watch the program in its entirety or to purchase ONEHOPE wine products, click here. Through July 31, 20 percent of purchases will be donated to Raise the Barr.