EDEN PRAIRIE –Vikings linebacker Anthony Barr says he owes everything to his mother, Lori.
"I was raised in a single-parent home," Barr said. "I watched my mother work long days, long nights and go to school all throughout that."
If he could have made it easier on her, he would have. He can, however, make it easier for other single mothers.
The **Anthony Barr Foundation**, officially launching June 4, will provide financial support to single mothers wishing to further their education.
A single mother at 19 years old, Lori Barr raised Anthony while working as a teacher's aide during the day, a restaurant server in the evenings and taking college classes. She earned a bachelor's degree and then her master's.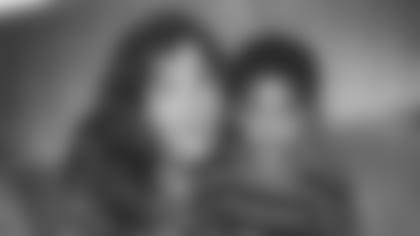 Barr realized even at a young age how much his mother gave up to provide for him.
"She [sacrificed so much]," said Barr, who was a guest on SportsCenter Tuesday. "She wasn't home as much as I would have liked to her be, but I knew that was for a greater cause. She was doing it for me. She put me in a position to be successful, and I owe her so much. This is one thing I can do to kind of give back, not only to her but to all single mothers."
Growing up, Barr spent a lot of time with his grandmother, who always told him to be mindful of giving back to others when he had the opportunity. On the heels of helping the Vikings win the NFC North and garnering his first Pro Bowl selection, Barr heads into his third NFL season as a full-time starter and key player in Minnesota's defense.
In 2015, Barr played 14 games and recorded 80 tackles (61 solo), 3.5 sacks, six tackles for loss, 12 quarterback hurries, seven passes defensed, three forced fumbles and an interception. Pro Football Focus gave Barr an overall grade of 93.4, which trailed only the Panthers Luke Kuechly among all NFL linebackers and led all 4-3 outside linebackers.
"Now that I'm where I am, I feel like I can definitely do what my Grandma told me," the 2014 first-round pick said. "I can definitely give back.
"It was just my whole culture that I was raised in," Barr added. "Very loving and giving and unselfish. That's kind of what bred me to be the type of person I am."
Barr realizes that countless other women were in the same position Lori found herself 24 years ago.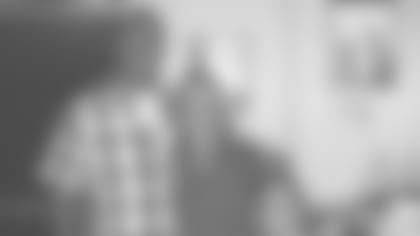 Of the 12 million single-parent families in the United States, more than 80 percent are headed by women. Of those single-mother-led households, 40 percent fall below the poverty line. For single mothers with a college degree, however, that poverty rate is decreased to 16 percent.
"The best way to break that cycle [of poverty] is to obtain higher education," Barr said. "We're hoping to provide some relief, and I'm hoping it's going to be beneficial for everyone."
Lori currently serves as the executive director of another nonprofit organization, Shelter 37, that helps children and adults working toward their high school diplomas. Shelter 37 was founded by James Washington, a two-time Super Bowl champion with the Dallas Cowboys. Washington mentored Barr when Barr attended UCLA, and everything seems to have come full circle with Barr now kicking off his own foundation.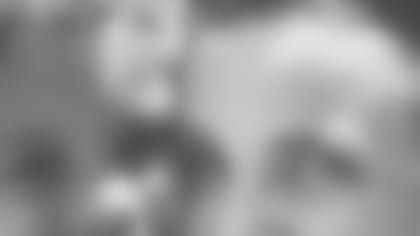 Barr is both the president and CEO of The Anthony Barr Foundation, and Lori will serve as the vice president.
"Both of us combined can really do a lot for so many people," Barr said. "I think it's going to be a pretty successful organization."
Barr's goal for year one of his foundation is to raise $155,000 in order to provide 10 single mothers with a $10,000 scholarship. Mothers who wish to apply for the scholarships can do so on the foundation's **website**.
"They can use the scholarships to go to college, go back to college, go to trade school or even use the money for childcare, for some financial relief that way," Barr said. "There will be a couple different ways that we're hoping to help single mothers."
Launching the foundation less than a month after Mother's Day seems fitting. Barr is excited to not only make a difference in people's lives, but to do so alongside his mother, who sacrificed so much for him to get to this point.
"This was something that just felt right at the right time," Barr said. "It only made sense – we both lived through the situation, and we just wanted to help provide support for the next person."