The Vikings scored on each of their first three offensive possessions Sunday against the Lions in building a 13-6 halftime lead of an eventual 19-17 victory.
Minnesota reached the end zone on its third offensive series thanks to a combination of scheme that was followed by an impressive spin move by Alexander Mattison. The running back gave an impressive second effort and had help from teammates in bulldozing into the end zone.
Here's another look with help from NFL Game Pass.
Q2, 2:20 remaining — Second-and-10 at the Detroit 15-yard line
The Vikings have 11 personnel in the game with Mattison at running back and Tyler Conklin at tight end. K.J. Osborn, Adam Thielen and Justin Jefferson are the receivers.
The Lions have two interior defensive linemen and two outside linebackers on the defensive line, along with two interior linebackers and their nickel package in the secondary.
Minnesota overloads the right side of a tight formation with Conklin to the right of right tackle Brian O'Neill, Jefferson next and then Thielen.
Thielen goes in motion before the snap, prompting defensive back AJ Parker to go with him and the interior linebackers to adjust, with Jalen Reeves-Maybin heading to the spot formerly occupied by Parker.
Conklin and Jefferson run a pair of routes to the outside, and Mattison acts like he's heading the same direction before angling in. Reeves-Maybin initially goes toward Conklin's direction as ILB Alex Anzalone drops deep to help cover Thielen.
Kirk Cousins takes advantage of a large throwing window and delivers to Mattison in ample space. According to Next Gen Stats, Mattison's separation from the nearest defender was 4 yards at the time of the reception.
"That's what a lot of teams are doing now. They're trying to get guys to leave the box where you get a chance to roll things back," Vikings Head Coach Mike Zimmer said Sunday. "You start one way and bring them back out the other way. They were doing all of that today with us with the rockets and bringing the tight end back, and the tight end was sometimes motioning fast like rocket motion and trying to get to our short side."
Reeves-Maybin pursues but misses the tackle at the 7. Mattison actually uses the contact from him to avoid the brunt of a hit from Parker at the 5. He comes out of the spin move and is met by safety Will Harris and Anzalone near the 2.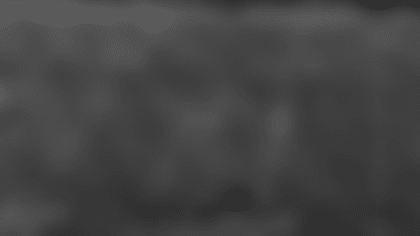 "I didn't really know where I was after I spun around," Mattison said. "I just knew, I felt a guy on my hip, and I knew I could probably outrun him, but there was a guy that was to my left so I let the guy on my right spin me around a little bit so I could break that tackle. From there, I saw the end zone to my left and I saw the defender so I knew I just had to get in."
Thielen moves back to the right of Mattison and begins helping push him toward the end zone as LG Ezra Cleveland and C Garrett Bradbury come in to plow the ball across the line.
"That's kind of what we expect out of him and our offensive line," Thielen said of the second-effort surge. "They did a great job coming from behind and just smacking him, actually smacking me, but getting him in the end zone. That's kind of the effort that we see from Matty all the time.
"There's some friendly fire for sure," he added. "But we got it in the end zone."