Growing up, Alexander Mattison and his older twin brothers understood some household rules were non-negotiable.
Such is life, oftentimes, for children of someone serving in the military.
Report cards were expected to reveal straight-As. The Mattison boys knew from an early age that homework needed to be completed before football practice or other extracurricular activities. Video games were only allowed on Friday evenings and Saturdays, and even then, it wasn't a free-for-all.
"We'd get one hour each – or we could combine for a little extra time – so that created teamwork between me and my brothers. We had to decide, if I want to play the game myself or together, for some extra time," Mattison said. "We couldn't go outside until homework was done, and then making sure we were inside before the streetlights come on."
His father's military experience, Mattison noted, heavily influenced his parenting style and – in many ways – had a positive impact. Darrell Mattison, Sr., spent four years serving in the U.S. Air Force.
Mattison's maternal grandfather, Wilson Kirby, Jr., also served in the Air Force. His paternal grandfather, James Earl Mattison, was drafted to Vietnam as a member of the U.S. Army, and his uncle Lawrence recently completed his Army service.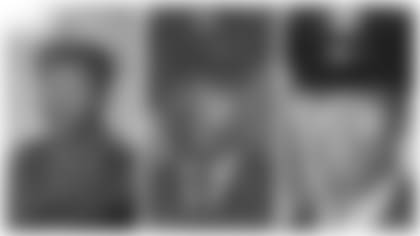 Mattison's connections to the United States Military run deep throughout his family, and he's grateful to the NFL for providing an extra space of recognition through the annual Salute to Service initiative.
We recently caught up with Alexander for a Water Break, presented by Crown Royal.
Q: In what other ways did your dad's experience impact your childhood? Did you learn many details about his service?
A: "He would tell us about some of his experiences and tell a little bit about his time in the Air Force but not too much. He kind of just taught us the discipline of it. [But in some ways], he wanted to get us away from what he had kind of conditioned himself to be – eating fast, being on a super tight schedule. Sometimes he would rush us to eat dinner and stuff like that, and then he'd remember, 'You guys are just kids. I've got to kind of rewind and get out of the military mindset.' "
Q: What do you appreciate about the NFL's Salute to Service initiative?
A: "I think it's awesome. It's something that, I think, should be done even more – as far as even going for longer periods of time, allowing us to use our platform [even more] to bring this awareness. It's something that I love to do because I have a direct relationship with these different causes. And along with that, just trying to make an impact and influence any way I can. Leaving my legacy. I want to make sure I can influence and impact as many people as I can. If I can use my platform to bring awareness, then that's something I love to do."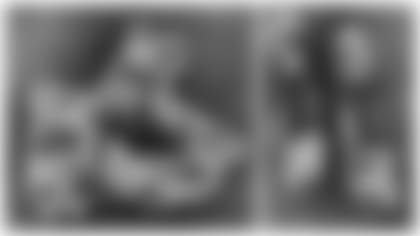 Mattison's cleats for Sunday's game painted by Lisa Tite
Q: You are quite active in social justice efforts throughout the community and vocal about equality in this country. Some may see these statements or actions as disrespect toward the U.S. Armed Forces and service members; what would you say to that?
A: "For me, it has nothing to do with the military. I'm coming from a family where I have people who served in the military, so I have respect for that and respect for anyone who serves for this country, for our freedom. But that being said, they are fighting for our freedom. And for us to [not always] feel free, that's where it becomes a contradiction. It [comes to a point] where you don't feel free in your own country that's all about being the land of the free. … The [American flag] is supposed to represent that freedom, and I just feel like, right now, it doesn't. And it hasn't been for a long time. That's kind of where that contradiction comes in. It's taking a knee for what the flag represents – not the people fighting for that representation. But just that we as Americans need to change what it represents for the better of all citizens. Not just a majority group of citizens, but for all citizens."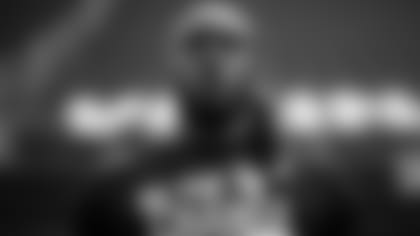 Q: So you want to remind others of what America stands for and work toward true equality for all.
A: "Yeah, exactly. It's just like, everyone's not on the same page. They're going out and fighting to protect us – they're giving their time, their effort and their love so that we can have our freedom, so that we can have the great country that we have. But then there's some [people] who aren't on the same page with the fact that we're all in this together and that we all need to be united on, 'This is a country where we're able to have our freedom. Some countries don't.' So the fact that some people are trying to take that from certain groups of minorities, it's really just one of those things that you can't stomach. Not everyone has that will, that power or that passion to kind of step in the forefront and say something about it, so that's where I feel like I can use my voice and use my platform to bring that awareness. Why would I be in front of millions of people and not use my voice to bring people together? That's how I feel about it. It's more about bringing people together, not dividing people."