After Further Review is a deeper look at plays or stats after Vikings games…
The Vikings finished the 2019 regular season ranked second in the NFL in red zone defense.
Minnesota allowed opponents to score touchdowns on 43.8 percent of their possessions that reached the Vikings 20-yard line.
Part of the final success involved a defense embodied by Vikings reserves limiting the Bears to 1-for-5 in the red zone on Sunday.
This included making three stops in the first half to limit Chicago's offense to three field goals and help keep Minnesota in the game despite a pair of early turnovers.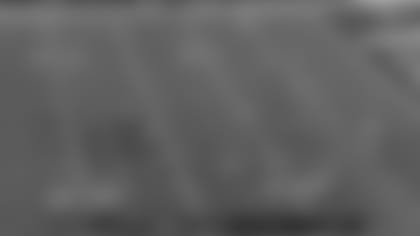 Q1, 8:36 remaining — Third-and-7 at the Minnesota 13
The Bears line up in the shotgun with three receivers. The Vikings are in their nickel defense, with Mackensie Alexander covering Anthony Miller in the slot.
Minnesota uses a single-high safety look with Andrew Sendejo deep and brings Jayron Kearse to the depth of linebackers Kentrell Brothers and Eric Wilson.
Defensive end Ifeadi Odenigbo beats Bears LT Charles Leno, Jr., around the edge and pressures Mitchell Trubisky, who throws an out route to Miller that is 3 yards shy of the sticks.
Alexander has ample time to close in on Miller and makes sure to secure the tackle.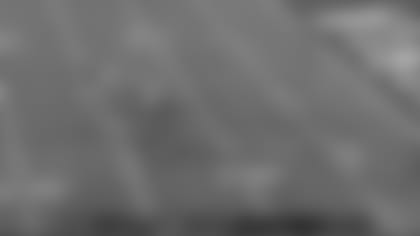 Q1, 1:28 remaining — Third-and-goal at the Minnesota 9
Zimmer opts to dial up a blitz and bring Brothers as an extra rusher in the form of Brothers between right guard Ted Larsen and right tackle Cornelius Lucas III, who were respectively filling in for starters Rashaad Coward and Bobby Massie.
Defensive tackle Jalyn Holmes occupies Larsen, as Weatherly rushes on the outside of Lucas, who then gets caught in a moment of indecision. He leaves Weatherly to try to pick up Brothers.
Weatherly capitalizes and makes first contact, and Brothers fights through Lucas to help finish off a play. The defensive end and linebacker split the sack.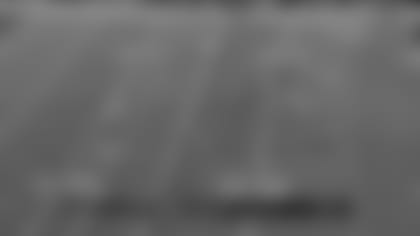 Q2, 2:00 remaining — Third-and-4 at the Minnesota 16
The Bears again go from the shotgun formation but line up running back Tarik Cohen in the slot, just inside of Allen Robinson II.
The Vikings show a little different look but rush similarly against Lucas with the combination of Weatherly around the edge and linebacker Eric Wilson while Jaleel Johnson occupies Larsen.
Weatherly races past Lucas and pressures Trubisky before Robinson is freed up by a clear-out route by Cohen. Odenigbo also screams around the edge of Leno.
Trubisky evades Weatherly, but Odenigbo stays on the quarterback's trail. He is off-platform in trying to pass to Robinson, and the throw is low. Rookie cornerback Kris Boyd surges up and is in place to tackle Robinson shy of the sticks even if the ball is caught.