After Further Review is a deeper look at plays or stats after Vikings games…
The Vikings defeated the Ravens 24-16 on Sunday at U.S. Bank Stadium to improve to 5-2 on the season.
Minnesota built a 21-9 lead by the midpoint of the fourth quarter. Already up two scores, the Vikings wanted to run the clock.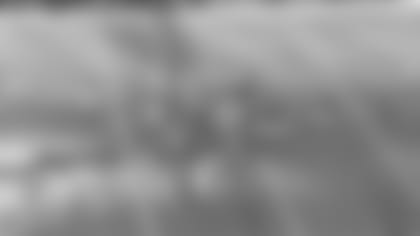 Q4, 7:21 remaining — Third-and-1 at the Minnesota 42
The Vikings bring in a 13-personnel package with Latavius Murray as the running back and tight ends Kyle Rudolph, David Morgan and Blake Bell, opting to bunch the trio of tight ends together to the right of the offensive line. Morgan is on the line of scrimmage, and Bell and Rudolph line up behind him.
Adam Thielen is the lone Vikings receiver on the field, and he is to the left of the formation.
Baltimore successfully stopped a run by Jerick McKinnon on third-and-1 late in the third quarter and crowds the line of scrimmage.
As Case Keenum takes the snap and fakes a handoff to Murray, Rudolph initially acts like his job on the play is to help block. The fake handoff prompts linebacker Terrell Suggs to commit toward Murray, but Keenum bootlegs to the right as Rudolph begins making his way to the sideline.
Two Ravens defenders — cornerback Brandon Carr and safety Eric Weddle — followed Bell toward the middle of the field, leaving a clear path for a simple pitch and catch from Keenum to Rudolph.
Rudolph catches the ball 4 yards shy of the line-to-gain, but has plenty of space and Morgan as a blocker.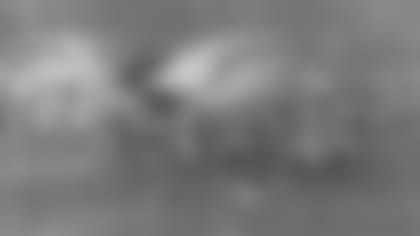 The result is a gain of 19 for Minnesota's second-longest pass play of the day.
The possession stalled in the red zone and resulted in Kai Forbath's career-best sixth field goal of the day, but the third-down conversion allowed the Vikings to run another four-plus minutes of clock.
Rudolph lamented that the play didn't result in a touchdown because Carr and safety Tony Jefferson were able to usher him out of bounds.
"It was a big play for us," Rudolph said. "Unfortunately, I haven't played running back since sixth grade, and I don't have great vision, or I probably would have scored.
"It was a big part in the game for us and a big third-and-1," Rudolph added. "We got stopped earlier in the game on third-and-1, and to be able to convert that and move the chains — it would have been great to score a touchdown, but to add another three points at that point in the game was huge."