After Further Review is a deeper look at plays or stats after Vikings games…
Adam Thielen has set a franchise record with 473 yards through the first four games of 2018, breaking a Vikings mark set by Hall of Famer Randy Moss, who had the previous mark with 434 in 2003.
Three-and-a-half games into a historic start to a season, it's almost hard to imagine Thielen having the amount of space he had from defenders on a 45-yard touchdown pass from Kirk Cousins.
The receiver, however, found himself plenty open on a seam route. Credit can go to the multiplicity of looks that the Vikings implemented throughout the night, a pre-snap motion, a nice shoulder fake by Cousins, a crisp route by Thielen and a frozen rope of a throw zipped in by Cousins that allowed Thielen to maintain momentum through a tackle attempt and reach the end zone.
Q3, 3:35 remaining — Second-and-4 at the Los Angeles 45
After a pair of impressive completions to Stefon Diggs, the Vikings implement 11 personnel (with Latavius Murray at running back, David Morgan at tight end, Thielen, Aldrick Robinson and Laquon Treadwell at receiver).
The Rams are in a dime defensive package with six defensive backs, including safety Marqui Christian lined up at linebacker.
Thielen and Robinson are on the left of the formation, and Treadwell is on the right.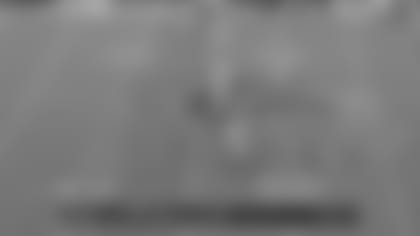 The Vikings motion Robinson toward Thielen, who is in the slot.
Rams DB Nickell Robey-Coleman comes toward the line of scrimmage toward Thielen.
Los Angeles safety John Johnson III is on the hash mark to Cousins' left, 15 yards from the line of scrimmage. The Rams other safety, Lamarcus Joyner, is closer to the yard markers than the hash mark. Joyner cheats outside the numbers to bank on a quick throw to Treadwell, and Johnson moves to his left because of Cousins' shoulder fake toward Treadwell's side of the field.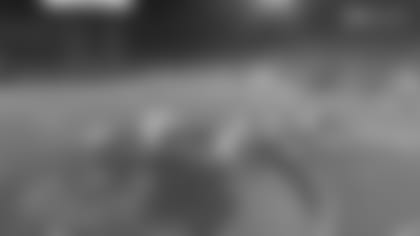 Robey-Coleman and cornerback Sam Shields switch coverage responsibilities, which gives Thielen significant inside leverage on Shields.
Christian has to pay attention to Murray's shallow route and doesn't drop deeper. When combined with Johnson's movement across the field from his read of Cousins, the Vikings capitalize on one of the largest windows they'll have all season.
Cousins was asked about the play after the game.
"I wish we had got back to that a few more times," Cousins said. "You know, we were just trying to move the safety (Johnson), and we moved him. They spot dropped, so they didn't carry him, and he was kind of left all alone. That play is about as old as time, and it's a good one. It's still run because it works."