After Further Review is a deeper look at plays or stats after Vikings games…
Vikings defensive end Everson Griffen recorded two sacks of Ben Roethlisberger on Sunday in Pittsburgh, pushing his total to 51 in 50 career starts.
It was the first time the teams had met in the regular season since their game in London when Griffen sacked "Big Ben" and forced a fumble to seal Minnesota's victory.
Griffen used tremendous quickness and agility on a spin move for the first sack and a blend of speed and relentlessness on his second.
Unfortunately for the Vikings, the Steelers recovered from an adverse situation after the first sack and were within field goal range in spite of the second one. Pittsburgh won this meeting 26-9.
Here's another look at both plays.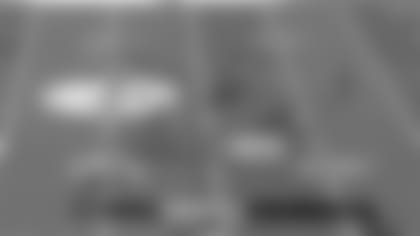 Q1, :40 remaining — First-and-15 at the Pittsburgh 46
Griffen lines up to the outside of Pittsburgh left tackle Alejandro Villanueva and a couple of steps wide to the right of defensive tackle Linval Joseph.
Griffen guides Villanueva toward the offense's left where running back Le'Veon Bell is waiting to help quickly then release on a pass route. The set up by Griffen creates extra space for himself between Villanueva and left guard Ramon Foster, who is singled-up against Joseph.
Joseph drives Foster back and prevents Roethlisberger from stepping up in the pocket or unloading the ball toward Bell, and Griffen catches up to the QB on the final play of the first quarter.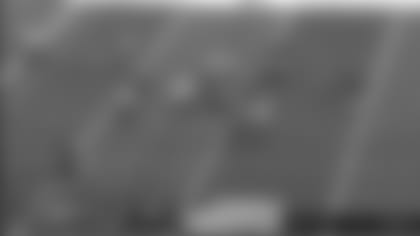 Q3, 5:46 remaining — Third-and-7 at the Minnesota 8
After Villanueva left the game with an injury, he was replaced by Chris Hubbard at left tackle. The Steelers send all five offensive linemen to the right and fake a handoff as Roethlisberger is trying to find Bell.
Griffen is able to speed past tight end Jesse James and have an open path to Roethlisberger, who shows his elusiveness by stepping around an arm swipe by Griffen.
Griffen, however, is able to hit the brakes fast, and pursue Roethlisberger because the Vikings have Antonio Brown covered in the end zone.