After Further Review is a deeper look at plays or stats after Vikings games...
Pressure? No. Performance? Yes.
Stefon Diggs caught three of his seven passes on third downs in Sunday's 16-10 Vikings win against the Chiefs. The fifth-round pick said he didn't feel pressure on any of the receptions that resulted in gains of 16, 14 and 30.
"Third down is my favorite down. It's when you've got to come alive, especially for your quarterback," Diggs said. "If first and second down don't go right, you've got another down to look forward to, but I like third down."
Diggs' route running has impressed teammates, including veterans Captain Munnerlyn and Mike Wallace.
"He's one of the most polished receivers I've seen as a rookie," Munnerlyn said. "Some guys, it takes them awhile to learn how to run routes in the NFL. He's already got that, and he's a great receiver and has great speed, great hands. He goes and gets the ball."
Munnerlyn did specify that Diggs "ain't got me yet."
"I'm not going to tell you that," Munnerlyn said Monday, cracking a smile for media members. "We compete, but he hasn't turned me around yet in practice."
He did turn around fellow rookie Marcus Peters on two of the third down catches. Here's a look at Diggs' third down receptions.
Q1, 13:44 left; Third-and-4 at the Minnesota 20:Diggs lines up to the right outside of Wallace, who is in the slot. Peters is playing off-man and lines up at the 29, a considerable cushion for third-and-4. Diggs, however, is able to sell Peters on going down the field and slightly to the inside before breaking toward the sideline on an out route. Peters is facing almost completely the opposite direction when Diggs makes his break and becomes an open target for Bridgewater.
"He has really great routes. I think his feet are the main thing, and a good stride length," Wallace said. "He looks like he's running down the field, like he's going full-speed or far, but when he gets to 15, 16 yards, he breaks at the drop of a dime and cuts the other way. He just has the instincts."
The screenshot below from CBS's coverage of the game and **NFL Game Pass**, which allows fans to re-watch every game every week, is exhibit A for Diggs' nifty footwork.
Q1, 7:47 left; Third-and-11 at the Kansas City 24:This time Diggs lines up as the only receiver on the right. Peters is in man coverage again but this time is just a yard off the line of scrimmage. Diggs implements quickness at the line to put Peters on his heels and again creates space for another out route. He catches the ball near the 13 while Peters is at the 9 and advances to the 10.
Diggs said he learned a lot from former NFL receiver Keenan McCardell, who coached him last season at Maryland and the rest of the Terps staff. Part of the lesson was how to watch film of opponents' techniques and movements, which can help him set up foes. He said his route running has improved since arriving in Minnesota.
"When you see Charles Johnson and a lot of other guys who run great routes, you've automatically got to sharpen your blade a little bit and take the little things you can from him," Diggs said. "I've been working at it a long time."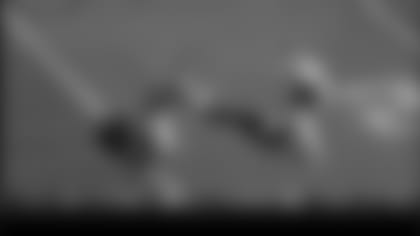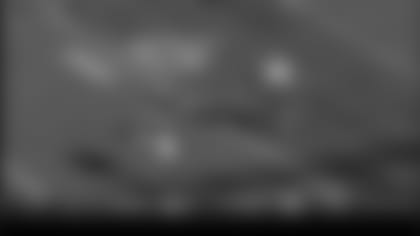 Q4, 7:31 left; Third-and-15 at the Minnesota 15:With the Chiefs on a 10-point run, Kansas City opts to rush three and drop eight defenders into zone coverage.
This decision gives Bridgewater plenty of space to roam and step up in the pocket. Diggs began the play on the left side of the line of scrimmage. As the play extends, Diggs works his way into the middle of the field and finds an opening between four defenders. Bridgewater delivers a strike on the run, and the gain stymies the Chiefs momentum and leads to an eventual field goal by Blair Walsh.