After Further Review is a deeper look at plays or stats after Vikings games…
Vikings third-year pro Danielle Hunter has shown multiple signs that he's ready to be a starting defensive end in the NFL.
Another one occurred Friday night when Hunter chased down the always elusive Russell Wilson for a loss of 13 that forced a punt.
The play was a combination of Hunter's athletic talents, Minnesota having so many strong pass rushers in its third-down nickel rush unit and three teammates doing their jobs.
Q1, 1:58 remaining — Third-and-9 at the Minnesota 37
Seattle is on the edge of field-goal range and looking to add to its 7-3 lead, and the Vikings opt only to rush their four defensive linemen.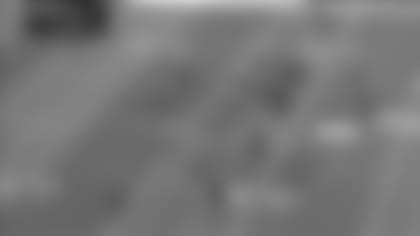 Hunter is at the left defensive end, Brian Robison is to his right, followed by Tom Johnson and Everson Griffen.
The Seahawks try to chip Hunter briefly with the tight end at the line of scrimmage as right tackle Germain Ifedi backs up to give him more time against Hunter's quickness.
Seattle double teams Robison, leaving 1-on-1s with Johnson and Griffen. Johnson and Griffen push back their men while keeping rush-lane integrity, which is so critical against mobile quarterbacks.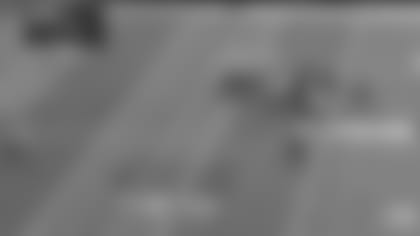 Hunter beats Ifedi and has enough quickness to chase down Wilson, whose escape options were limited because of the work of Robison, Johnson and Griffen.
The Vikings didn't draw up anything exotic on this play. Rather, it was just skilled players doing their jobs with talent and discipline.
This unit should be one of the Vikings strengths this season and is a major reason why Minnesota wants to create must-pass situations like third-and-long for opponents.