The Vikings lead the NFL with 47 sacks through their first 14 games of 2018.
With two games left in the regular season, the team already has set a new season high during Head Coach Mike Zimmer's tenure (the Vikings finished with 41 in 2014, 43 in 2015, 41 in 2016 and 37 in 2017).
Minnesota cranked up the heat on Miami in the second half to set a **franchise record** with eight sacks in one half.
Sacks are widely celebrated because they pack excitement and because the end result is easy to see.
Turns out, they also can provide a huge momentum swing, as was the case Sunday.
The first two sacks of the second half occurred on consecutive plays with the Vikings leading by just four points. They were followed by a 70-yard punt return and a 36-yard field goal in what became a 41-17 victory.
The plays — Anthony Barr's second sack of the game and the first of 2.0 on the day by Danielle Hunter — had different reasons for working.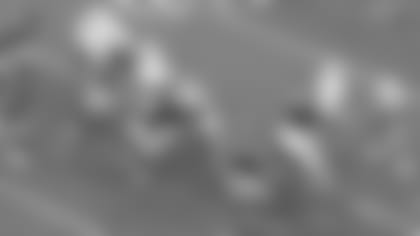 Q3, 12:21 remaining — First-and-10 at the Miami 38
The Vikings are in their nickel personnel and the Dolphins are in a three-receiver set with a running back and tight end.
Dolphins quarterback Ryan Tannehill is under center, and rookie running back Kalen Ballage is in the backfield.
Miami has a play-action pass called with Tannehill intending to fake a handoff to Ballage before dropping deep and surveying his options. The Dolphins keep tight end Nick O'Leary in to help right tackle Ja'Wuan James against Hunter.
Minnesota, however, opts to blitz Barr between Everson Griffen, who has a 1-on-1 with left tackle Laremy Tunsil, and Linval Joseph, who draws attention from left guard Ted Larsen.
Barr, who began his college career as a running back, zips through the wide opening and is in the backfield before Tannehill completes his drop and turns around. Ballage can only get a piece of Barr, barely delaying the inevitable.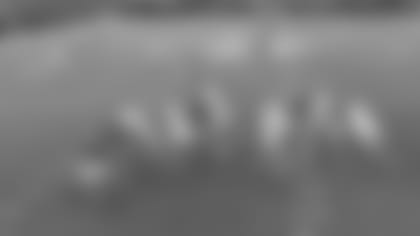 Q3, 11:39 remaining — Second-and-19 at the Miami 29
With a second-and-long, the Vikings opt to be a little less aggressive and only bring pressure with the front four.
The Dolphins line up with an empty backfield with only Tannehill in the shotgun. He has two receivers, a running back and tight end to his left and a receiver to his right matched up against Xavier Rhodes.
The Dolphins opt to double-team Sheldon Richardson on this play, leaving Griffen, Joseph and Hunter with 1-on-1s. The Vikings front four collapses the pocket on Tannehill.
Hunter's quickness is able to take advantage of an overset to the outside by James, and he rips in front of the right tackle for the quickest path to the quarterback.
James' misplacement of his feet leaves him trying to one-arm block Hunter, who has too much power for that.
Tannehill has been looking left the whole time and is unable to get away.