Fans can help Adam Thielen earn recognition for his work in the Minnesota community.
Thielen is among 18 NFL Players Association Community MVPs, and fans are being asked to help narrow down the pool to five finalists for the NFLPA Alan Page Community Award. Voting is taking place here, and Jan. 12 is the final day fans can weigh in.
Thielen is being recognized for his efforts through Thielen Foundation to support and benefit youth in the Twin Cities community. Specifically highlighted by the NFLPA is Thielen's donation of more than $100,000 to replace the stadium lights at Brooklyn Center High School, reviving Friday Night football and other sports for its students.
The five APC Award finalists will be determined by the fan vote as well as ballots from a five-person external committee. Each of the five finalists will receive a $10,000 donation from the NFLPA toward the foundation or charity of his choice and remain in the running for the Alan Page Community (APC) Award.
The five finalists will be announced via social media and press release at the end of January.
The APC Award winner will be determined early next month by a league-wide player vote and announced during the NFLPA's Super Bowl press conference on Feb. 9. The honoree will receive an additional $100,000 donation from the NFLPA to his foundation or charity of choice.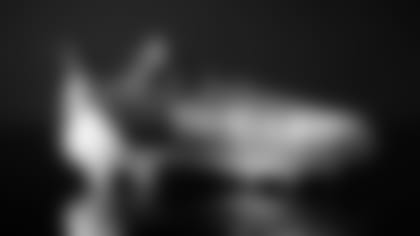 Thielen is one of two NFC North representatives, joining Lions quarterback Jared Goff, who helped distribute 40,000 pounds of fresh food and supplies to families in need. The full list of nominees is as follows:
Colts QB Brett Hundley (Current a free agent)
Rams CB Chris Harris, Jr.
Bills WR Emmanuel Sanders
WFT DE James Smith-Williams
Broncos K Brandon McManus
Since 1967, the NFLPA has annually recognized one player who goes above and beyond to perform community service in his hometown and team city. The award previously named after former NFL running back and Supreme Court Justice Byron "Whizzer" White was renamed to honor Page in 2018.
Page, a member of the Pro Football Hall of Fame, left his legacy with the Vikings both on and off the field. In addition to ransacking offenses off the field, Page also represented players' interests through the NFL Players Association. During his 15 seasons in the NFL, 11-plus of which were with Minnesota, Page served as an NFLPA player rep (1970-74; 1976-77) and Executive Committee member (1972-75).