Minnesota's matchup at Philadelphia on Sunday will mark the first time the Vikings have faced a rookie quarterback with Head Coach Mike Zimmer at the helm.
When the Eagles traded Sam Bradford to the Vikings just prior to the season's start, Carson Wentz was named the starter after being drafted No. 2 overall.
"I think [Wentz] has done a really good job [so far]," Zimmer told Twin Cities media members. "It seems like he understands where the ball is going quickly. He has done a nice job of avoiding pressure in the pocket and using his athletic ability, and he's got a great arm. He looks very accurate to me. He has a great deep ball. So, he's been impressive."
In five starts for the Eagles, Wentz is 102-of-157 passing for 1,186 yards, seven touchdowns and one interception. After winning their first three games, the Eagles have lost the past two, both on the road.
Prior to Wentz, the last rookie quarterback the Vikings played against was on Oct. 14, 2012, when they were defeated by a Redskins team led by Robert Griffin III, also a No. 2 overall pick.
While Zimmer has yet to face a first-year quarterback with Minnesota, he game-planned for 14 of them during his six seasons as defensive coordinator with Cincinnati.
During Zimmer's time there (2008-2013), the Bengals were 8-6 in games against rookie passers. Of the losses, three were at home and three were away. The win totals were also split: four in Cincinnati and four on the road.
First-year quarterbacks had the following stats against a Bengals defense directed by Zimmer: 246-of-413 passing (59 percent) for 2,903 yards, 14 touchdowns and eight interceptions. The quarterbacks were sacked a total of 32 times over 14 games and averaged a passer rating of 82.3.
Four of Cincinnati's wins over rookies during Zimmer's stint were against first-round draft picks, including No. 1 overall pick Matthew Stafford (Lions) in 2009.
Zimmer most recently helped lead the Bengals to back-to-back wins over rookie-quarterback-led teams: in 2013 against Geno Smith and the Jets, and in 2012, when the Bengals took on Nick Foles and the Eagles in Philadelphia. Now four years later, Zimmer will return to Philly, this time in purple, in hopes of earning a third consecutive victory against a young quarterback.
Below is a list of rookie quarterbacks Zimmer faced during his six seasons in Cincinnati: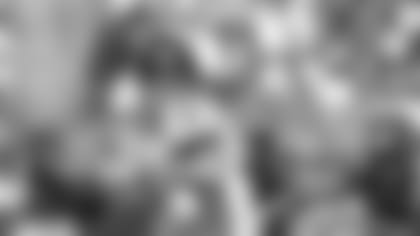 The overall passer rating by Bengals opponents was 87.3.
Joe Flacco on Sept. 7: 15-of-29 passing; 129 yards; 0 TDs; 0 INTs; 63.7 passer rating | Ravens 17, Bengals 10
Joe Flacco on Nov. 30: 19-of-29 passing; 280 yards; 2 TDs; 0 INTs; 119.9 passer rating | Ravens 44, Bengals 3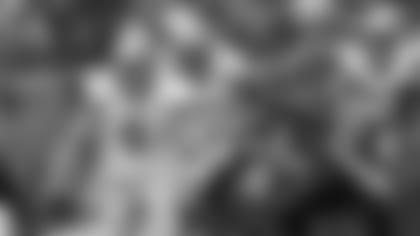 The overall passer rating by Bengals opponents was 73.6.
Matthew Stafford on Dec. 6: 11-of-26 passing; 143 yards; 1 TD; 2 INTs; 41.0 passer rating | Bengals 23, Lions 13
Mark Sanchez on Jan. 3: 8-of-16 passing; 63 yards; 0 TDs; 0 INTs; 60.2 passer rating | Jets 37, Bengals 0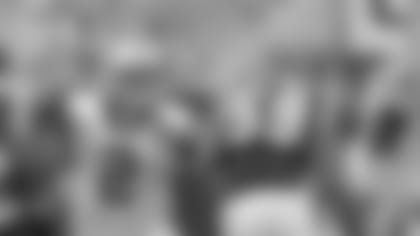 The overall passer rating by Bengals opponents was 85.2.
Jimmy Clausen on Sept. 26: 16-of-33 passing; 188 yards; 0 TDs; 1 INT; 53.6 passer rating | Bengals 20, Panthers 7
Colt McCoy on Dec. 19: 19-of-25 passing; 243 yards; 2 TDs; 0 INTs; 132.6 passer rating | Bengals 19, Browns 17
*The overall passer rating by Bengals opponents was 85.0. *
Blaine Gabbert on Oct. 9: 15-of-28 passing; 221 yards; 1 TD; 0 INTs; 91.5 passer rating | Bengals 30, Jaguars 20
T.J. Yates on Dec. 11: 26-of-44 passing; 300 yards; 2 TDs; 1 INT; 85.4 passer rating | Texans 20, Bengals 19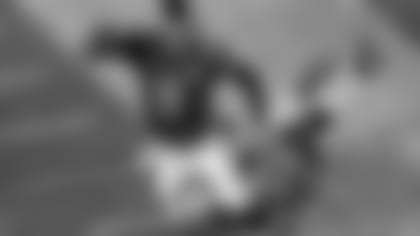 *The overall passer rating by Bengals opponents was 80.6. *
Brandon Weeden on Sept. 16: 26-of-37; 322 yards; 2 TDs; 0 INTs; 114.9 passer rating | Bengals 34, Browns 27
Robert Griffin III on Sept. 23: 21-of-34; 221 yards; 1 TD; 0 INT; 90.4 passer rating | Bengals 38, Redskins 31
Ryan Tannehill on Oct. 7: 17-of-26 passing; 223 yards; 0 TDs; 0 INTs; 92.3 passer rating | Dolphins 17, Bengals 13
Brandon Weeden on Oct. 14: 17-of-19 passing; 231 yards; 2 TDs; 1 INT; 92.7 passer rating | Browns 34, Bengals 24
Nick Foles on Dec. 13: 16-of-33 passing; 180 yards; 1 TD; 1 INT; 62.7 passer rating | Bengals 34, Eagles 13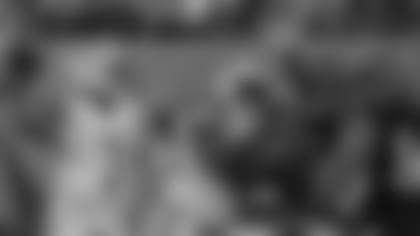 *The overall passer rating by Bengals opponents was 74.2. *
Geno Smith on Oct. 27: 20-of-34 passing; 159 yards; 0 TDs; 2 INTs; 51.9 passer rating | Bengals 49, Jets 9