On March 14, 1967, the Vikings drafted Alan Page 15thoverall out of Notre Dame. Page has made an everlasting impact on the Vikings organization, the Twin Cities and the State of Minnesota in multiple ways.
There are many pieces to Page's story beyond his Pro Football Hall of Fame NFL career, successful legal career and philanthropy: his entrepreneurship, his iconic fashion sense in the '70s, meeting the love of his life and so much more.
In this Water Break presented by Crown Royal, we asked him to take us back to those days …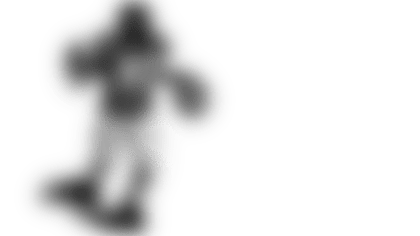 Q: It's 1973, and you're heading into your seventh season. You've been a central figure in the team's emergence from a fledgling franchise into the 1969 NFL Champions and presented the 1971 NFL MVP, but the 1972 season wound up finishing 7-7, thanks to a 2-4 record in games decided by three or fewer points. What is the mood when you arrive in Mankato?
A: It wasn't very pretty, was it? But my recollection is we were pretty optimistic. As a team, and particularly defensively, we – I think all of those years – we believed we were the best around and we could be successful no matter what. Even in the face of having not been successful the previous season.
Q: It's November 1973 and the team has started 9-0 before losing a close one in Atlanta. When did you believe in that season that returning to the Super Bowl would be possible?
A: It's something we believed going into the season. Let me put it this way: We were really good at focusing on what was in front of us, so we always believed we were going to win the next game. That said, we always believed that because we were going to win the next one, we were going to make it to the playoffs, and obviously if you make it to the playoffs, you can stand a good chance of getting to the Super Bowl.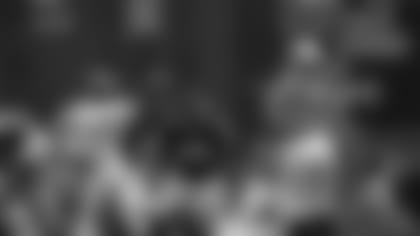 Q: What was the biggest key for the 1973 to 1976 teams emerging beyond those 1972 results?
A: The way the ball bounces. We didn't expect, didn't anticipate [to lose]. We were thoroughly disappointed with the way things went in 1972, and we just felt that was an aberration and we would be back to what we'd be doing what we did best, which was to perform well enough to win.
Q: Tell us about Alan Page Enterprises? Does it encompass the vending machine company and car dealership?
A: Ohhh. … Alan Page Enterprises. Maybe one of the worst things I did in my life – and, at the same time, one of the best things that ever happened to me. My first-year offseason, I worked at Jay Kline Chevrolet selling new cars. Well, let's put it this way – they've given me the title of being a car salesman. But I think the time I was there, I sold one car. And the buyer was me. … The next offseason, I was a recruiter for Control Data. A college recruiter. That was fine, but eventually the opportunity came along to buy into a subsidiary of General Mills, Tom's Snacks. It was a company based in Columbus, Georgia. I scraped my pennies together and bought a franchise and started this vending machine company. The name of it was Alan Page Enterprises. Let's just say that being a businessman was not one of my strengths. I managed to turn, fairly quickly, what then was a lot of money into nothing. That's the worst side of the equation. The best side of the equation, the best thing that ever happened to me, was because of a meeting at General Mills. I left the meeting and forgot my keys and my bag, so I had to go back into the building – and while I was waiting for someone to bring me my bag and my keys, who walks in but Diane … who of course I later married. In hindsight, that awful business experience was the best possible thing. You think of it – the serendipity of how it happened. Well, if I hadn't taken the first step and bought the franchise, that second step would never have occurred. I marvel at it. It puts a warm smile on my face.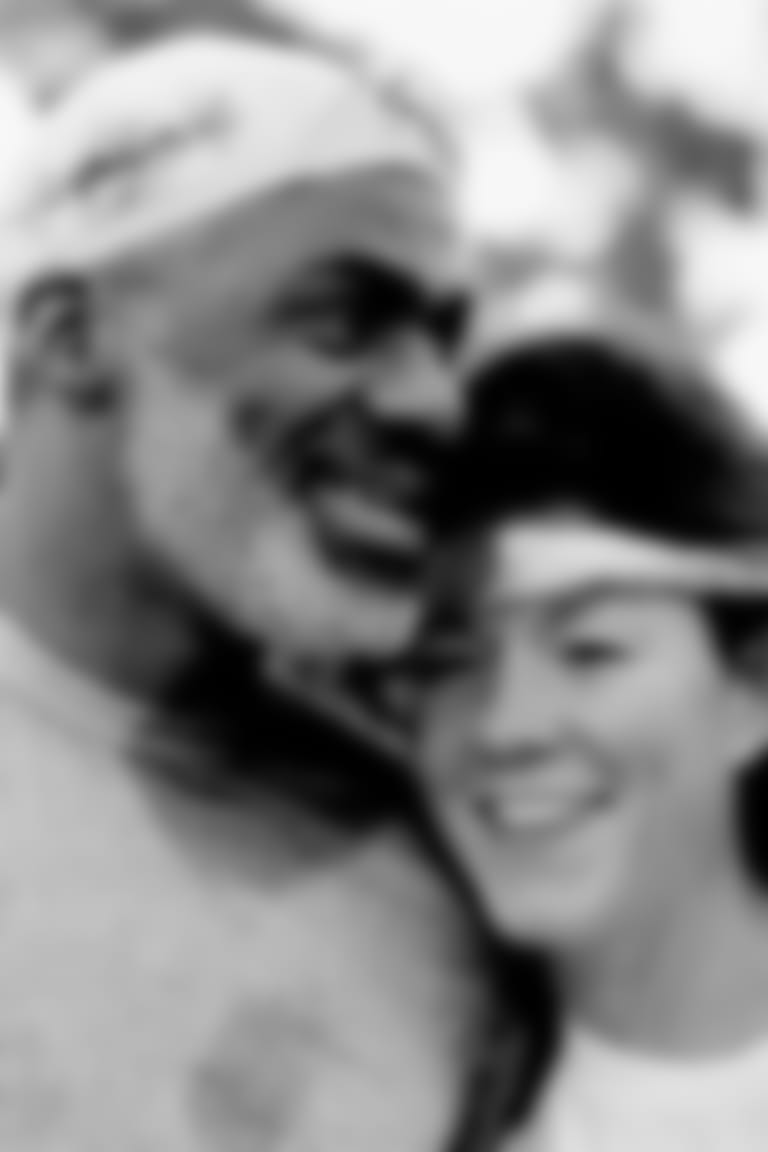 Q: In 1973, you married Diane, the love of your life…
A: We got married, we built a house, and we moved into it just before training camp. Literally, we moved in and we didn't even have it completely carpeted yet – and I left for training camp. Poor Diane was here with the mess to clean up and finish.
Q: What about Diane made her so special?
 A: Where do I begin? What was really special about her was, she was self-confident without being arrogant; she was smart without being arrogant; she was gorgeous without being arrogant. … She was adventurous. She had her fears, but she was willing to face them. Getting married, building a house and not knowing what you're doing – she took that all on as a challenge. She was also very thoughtful and very kind. Child-crazy. Loved kids. And she was as insightful and intuitive, particularly about people, as one could be, I think. She could spend 10 minutes with somebody and know who they were. She just had that ability. I don't know where it came from. There were times when it was uncanny. Something that would take me weeks, if not months, to figure out – she could figure it out in minutes, if not seconds.
She was kind and incredibly practical. The other thing I used to marvel at is, she had the ability to walk into a room, whether it was strangers or people she knew, and lift everybody. Lift their spirits, lift their thinking. Somehow she had this ability to make people better than what they would otherwise have been. I mean, I saw that time and time again. She just had this ability to draw things out of people. And, for the most part, pull the good out of people. Not only that, she was competitive. She took on running with a vengeance – for somebody who, until she was 32, 33 or 34, hadn't run a step – to getting into road races and winning her age group, handily, time and time again. It was her sense of determination.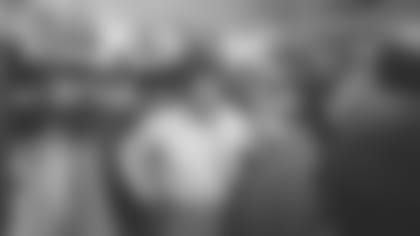 Q: When did the bowtie become part of your signature style? How did you guide your clothing style in more casual settings?
 A: Oh, please. I'm trying to forget. I want to pretend that it didn't happen. Looking back, some of it was pretty out there. It was the '70s, after all. Bell bottoms and polyester – it was stretchy – and if you look at some of the outfits, I have this lavender jumpsuit. Ohhh, it's so painful to remember. What's scary is that Diane absolutely loved it. That's what is really scary. Looking back on it, I think she probably wonders what was she thinking? What guided it? I don't know. That was just the times, I suppose. But I gradually graduated to the bowtie, fortunately. I started off with the pre-tied bowties just to keep the ties I was wearing out of my soup. And one day I decided, 'If you're gonna wear these things, you better learn how to tie one.' I started wearing them probably in 1970 or '71. Certainly by '72, it was bowties or nothing. To this day, the only regular ties I [wear] are bowties. Actually, I got a set of [neck]ties from the Pro Football Hall of Fame just last week, but I'll never wear them. Because they're the wrong kind.
Q: We have to talk about Jim Marshall…
(Page interjects): Can I thank him for my 'perfectly pointy, impossibly perpendicular pinky'? Jim gets top billing for that. I can't remember who we were playing or what game it was, but whoever the opponent was ran a play, I was involved in making the tackle and dislocated my finger. Needless to say, it hurt. I'm whimpering, and Jim's looking at me and says, 'What's the problem here?' I whimper and show him my hand, and he says, 'Well, you realize we're in the middle of a football game here, right?' At this point, the other team is coming up to the line of scrimmage. He says, 'Give me your hand.' Like an idiot, I gave him my hand, and he yanked my finger back in place. … Thank you very much, Jim.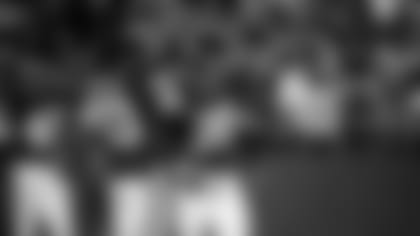 Q: How did having a locker beside Jim Marshall differ from playing alongside him?
A: I don't know that it was any different, truly. You want to meet somebody who exudes leadership, who has an uncanny knack for being a leader? Jim is the one. Whether we're down in our stance ready to run a play, or we're hanging out at his house after a game – it was always the same. It was all of one piece. High energy, and somebody you could rely on no matter what.
Q: Beyond the cold weather, what made Met Stadium special or different than other NFL venues?
A: I don't know that I would call it 'special.' But it was a baseball field. So it had the occasional water sprinkler, the sprinkler head. It was as uneven as uneven could be. Where the bases were, particularly during the early seasons – in the baseball game, it's sand, right? Or whatever, gravel. Very hard, rough dirt. Well, it was the same thing during a football game. Very, very uneven. We talk about the elements, the weather, but the reality is – that was all part of the game. You were playing the game under the conditions that existed. It could be 95 degrees and humid; it also could be 5 degrees and dry as a bone. The field could be wavy, it could be bumpy, it could have mounds in it. It could have sprinkler heads, and hopefully you didn't come upon one unexpectedly. And those were the conditions under which you played. That was part of it. I don't know, for me the game is an outdoor game. Was an outdoor game. The field conditions were part of what, in some respects, made it interesting. Because they had their role to play, too, and they had to account for them. Some days the grass was long, some days it was short, and some days – at the end of the season – it was painted. They used to paint it green. You'd have to account for all that, too.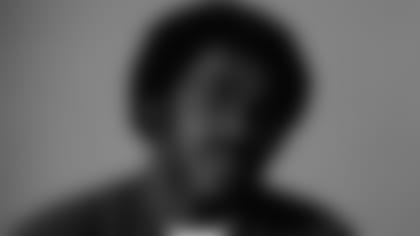 Q: Why are you so fascinated by the law? What did you hope the other side of labor negotiations looked like for players to come?
A: My interest in the law began long before I started playing football. I mean, I was a young kid. And that interest just grew and developed over time. But by the time I started playing, which was in the ninth grade, in my mind's eye I saw myself as becoming a lawyer. In terms of being involved in the [NFL] Players Association, you know, our vision was that players should receive a fair share of the revenue that the game generated. And that they should have some ability to choose where they played. I think, going back in time and looking forward, what exists now between labor and management, players and owners, while it may not be perfect – I think this was the kind of thing we were striving to get. Where players have choice. And they reap some of the benefits. As I said, I'm sure things aren't perfect, but labor peace is always better than labor strife, and they've done a pretty good job of maintaining labor peace over the past 30-plus years.
Q: Between learning to play a musical instrument, running marathons, earning your law degree, serving as a Justice, what have you found to be your greatest test of persistence?
A: You know, I don't actually know. Looking back, I think it would be safe to say that I thrive on challenges. And I think it would also be safe to say that, while some challenges are more difficult than others, it's the challenge of trying to work through it that provides the reward for me – and not the success or failure.