The Vikings announced they have hired Darrell Hazell as the team's new wide receivers coach.
Hazell brings to Minnesota a long football resume, both as a player and as a coach. Hazell played wide receiver at Muskingum University in Ohio from 1982-85 before starting a 31-year coaching career. His positions have all been at the college level, and Hazell most recently served as the Purdue head coach from 2013-16.
Prior to Purdue, Hazell was the head coach at Kent State University, where he led the Golden Flashes to an 11-3 record in 2012 and their first bowl appearance in 40 years.
Here are five things to know about Hazell: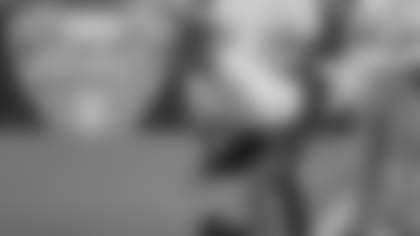 Hazell's new role with the Vikings will be his first NFL position after more than three decades in the college ranks. During that time, he served on coaching staffs for 10 different colleges:
Oberlin (RB): 1986-87 and 1989-91
Eastern Illinois (RB/WR): 1988
Penn (RB): 1992-94
Western Michigan (WR): 1995-96
Army (WR/TE): 1997-98
West Virginia (RB): 1999-2000
Rutgers (WR): 2001-02 and assistant head coach in 2003
Ohio State (WR/KR): 2004 and WR/assistant head coach from 2005-10
Kent State (head coach): 2011-12
Purdue (head coach): 2013-16
Hazell was the Buckeyes assistant head coach during Vikings guard Alex Boone's time at Ohio State.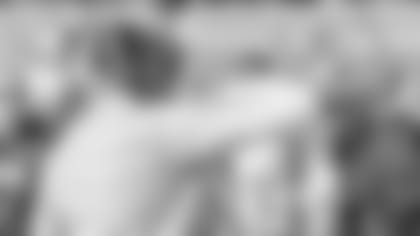 In addition to the years Hazell has spent coaching athletes on the field, he also is known for placing a focus on off-field performance.
Kent State's players improved their academics under Hazell's direction, setting a program-record with 50 players earning GPA's above 3.0 during the 2012 spring semester.
Hazell continued to emphasize education at Purdue. According to the school's website, the Boilermakers composite grade-point average was 2.89 through the 2016 spring semester, which was the team's highest GPA on record since 2011. The Boilermakers also received the Provost Award through the athletics department for having the most improved GPA from the fall to spring semester.
Hazell isn't the only well-known name to graduate from Cinnaminson High School (New Jersey). Other notable alumni from the school include former Philadelphia 76ers coach Tony DiLeo and Andre Collins, an All-American football star at Penn State and 10-year NFL linebacker. Collins is currently the Director of Retired Players with the National Football League Players Association.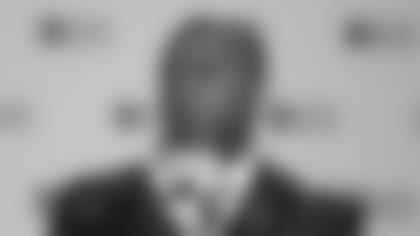 Hazell was born in Cinnaminson Township, New Jersey, and joins two players on the Vikings roster with New Jersey roots. Offensive tackle T.J. Clemmings hails from Teaneck, a 93-mile drive from Hazell's hometown, and defensive end Justin Trattou was born and raised in Ramsey, New Jersey.
Hazell and his wife Annmarie have a son, Kyle, who played for the West Lafayette High School (Indiana) varsity football team last season. The family also owns a black lab, Diesel, which is also the nickname of Vikings linebacker Audie Cole.