Wheels up Baltimore. Wheels down San Francisco.
Wheels up San Francisco. Wheels down Minnesota.
It's only October, but Nick Easton has traveled 4,038 miles through the air from team to team in his young NFL career.
Vikings General Manager Rick Spielman made a rare in-season trade to add depth to an injury-ridden offensive line when he acquired the center and a sixth-round draft pick from the San Francisco 49ers for linebacker Gerald Hodges on Oct. 8.
Easton stepped into his third NFL locker room and spoke to the media Tuesday.
The offensive lineman took a simple approach towards moving across the country for the second time in a few months.
"It's my rookie year I don't know any different," Easton said. "It's been fun. I'm trying to take it all in. I didn't get too settled in the last spot. It's nothing crazy. I'm alone, so I just got my few bags, threw them on an airplane and arrived in Minnesota."
"I've been traded once this season, so it wasn't that crazy to me to move across the country with a day's notice," Easton said.
For now, Joe Berger is filling in for starting C John Sullivan, who is on the injured reserve-designated to return list and is optimistic about a return soon. Easton is ready to learn from his veteran teammates.
"There's a lot of good guys ahead of me," Easton said. "Older guys I can learn from, so it's just a good opportunity."
Here are five things to know about the newest member of the Minnesota Vikings.
1. He studied economics at Harvard
When the media asked Easton what he brings to the table on Tuesday he described himself as physical and smart.
The adjective smart might be an understatement for the 23-year-old who comes from Harvard University, where he majored in economics. Easton was awarded Academic All-Ivy League honors in his senior season. He appeared in 24 career games for the Crimson offensive line.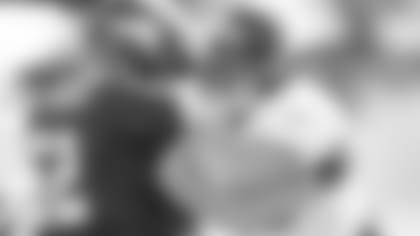 Easton said he will have to get acquainted with the verbiage of the Vikings offense, but Head Coach Mike Zimmer didn't seem too concerned with Easton's ability to learn the new system.
"He's a pretty sharp guy," Head Coach Mike Zimmer said in his press conference Monday. "I think he'll get up to speed quickly."
2. He was the anchor of Harvard's undefeated season in 2014
Easton was a first-team All-Ivy League and a first-team FCS North All- American selection after starting all 10 contests as a senior in 2014. He was part of a Crimson offensive line that protected quarterback Scott Hosch, allowing him to set career highs in attempts (176), completions (109), passing yards (1,428) and TDs (8) en route to a perfect 10-0 season.
3. He was signed as an undrafted free-agent this year
Easton signed a rookie contract with the Baltimore Ravens as an undrafted free agent on May 7. Baltimore Ravens Head Coach John Harbaugh told the team's website that he had never pulled a player out of practice during a drill until Easton was dealt to the 49ers in exchange for an undisclosed draft pick in early September.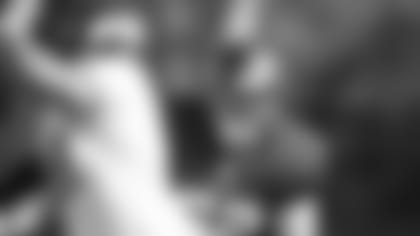 4. Versatility is a possibility
Due to the injuries this season to Vikings tackle Phil Loadholt and center John Sullivan, Minnesota has had to shift some players around on the offensive line. According to Easton, he has the versatility to do the same for Minnesota going forward.
"I'm just trying to be the best player I can be," Easton said. "(I played) some guard in college.
5. The Vikings have had an eye on him
Mike Zimmer said in his press conference Monday that the Vikings have liked Easton long before he was acquired last week. 
"Well he's a guy that we liked in the offseason coming out in the draft," Zimmer said. "We like him in the preseason. He's got quickness, he's smart and he's got some toughness."