The Vikings announced Friday they have hired Clancy Barone as their new tight ends coach. The 2016 season will mark Barone's 14th in the NFL.
Barone comes to Minnesota from Denver. The 2016 season marked Barone's eighth with the Broncos and third as their offensive line coach. He coached Denver's tight ends in 2009 and from 2011-2014.
During his time coaching the Broncos tight ends, Barone worked with Julius Thomas, who had breakout seasons in 2013 and 2014. Thomas' combined 24 touchdown receptions in that time span ranked fourth in the NFL – and second among tight ends – and earned Thomas consecutive Pro Bowl nods.
Barone also helped in the integration of veterans Joel Dreessen and Jacob Tamme, whom the Broncos acquired in 2012. The pair combined for 93 catches, the fourth-most receptions by a tight end duo in team history. Overall, Denver's tight ends accounted for nearly 25 percent of the team's 402 receptions in 2012, when the Broncos finished with the league's fifth-ranked passing unit.
Here are five things to know about Barone:
1. A history of tight ends
Barone was instrumental in the development of talented tight ends long before he arrived in Denver. During his first four seasons coaching NFL tight ends, Barone worked with All-Pro players Alge Crumpler (Falcons) and Antonio Gates (Chargers), both of whom made multiple Pro Bowl appearances under his guidance.
In 2005 and 2006 while Barone was in Atlanta, Crumpler totaled 1,657 receiving yards, the third-most among NFL tight ends, and also tied for third in the league with touchdown catches (13).
Gates played under Barone during the 2007 and 2008 seasons. During that time, Gates tied for first in the league among tight ends with 17 touchdown catches.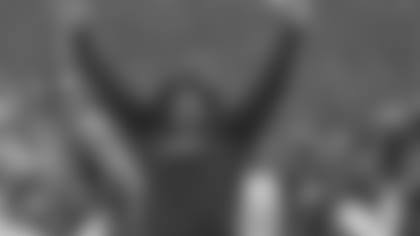 Barone has 30 years of coaching experience under his belt, dating back to 1987 when he coached the American River College offensive line for four seasons. He then spent two seasons in the same capacity with Sacramento State before serving as Texas A&M University's assistant offensive line coach in 1993 and Eastern Illinois' offensive line coach from 1994-96.
Barone then spent seven seasons as an offensive coordinator at the collegiate level. He first led the University of Wyoming for two seasons before moving to the University of Houston from 2000-'02. Under Barone's direction in 2003, Texas State University set a number of school offensive records.
Throughout his years in the NFL, Barone has plenty of experience coaching in the postseason.
While Barone didn't see the playoffs in his first two years, the Chargers made the playoffs in 2007 and 2008 after going 11-5 and 8-8 in the regular season, respectively.
The Broncos appeared in the postseason five out the eight years Barone was with the team, and he oversaw the tight end group both in Super Bowl XLVIII – a loss to the Seahawks – and in the Broncos Super Bowl 50 win following the 2015 season.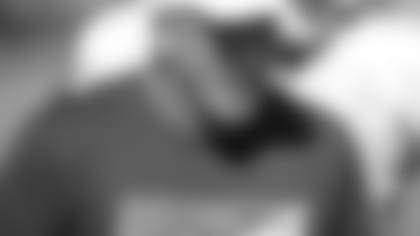 Barone was a four-sport athlete at Red Bluff High School in Red Bluff, California, and was a standout on the Spartans offensive line.
Barone attended the school with quarterback Gale Gilbert, who went on to play for the Seahawks, Bills and Chargers from 1985-95. During his 10-year career, Gilbert appeared in five Super Bowls.
Also a notable alum of Red Bluff High School was Bob Grim, whom the Vikings drafted in 1967. Grim played on the Vikings 1969 NFL championship team and in Super Bowl IV and later the 1976 NFC Championship team and in Super Bowl XI.
Barone was born in San Andreas, California, a small town of fewer than 3,000 people. San Andreas was founded during the California Gold Rush and is registered as a California Historical Landmark.
San Andreas is located fewer than 150 miles from Rhett Ellison's birthplace of Portola Valley, California.