The Vikings added to their defense in the fifth round of the 2016 NFL Draft by selecting Missouri linebacker Kentrell Brothers with the 160th overall pick.
Brothers played outside linebacker for the Tigers but could shift inside for the Vikings. The 6-foot, 245 pounder was credited by Vikings General Manager Rick Spielman for his instinctive playmaking, and Minnesota believes Brothers also could help on special teams.
Here are five things to know about Brothers:
Brothers led FBS with tackles per game (12.7) totaling 152 in Missouri's 12 games this season. He capped his college career with seven straight games of 10 or more tackles, becoming the first player to do so at Missouri under Gary Pinkel. Brothers added 12 tackles for loss, 2.5 sacks and two interceptions in his senior season to garner First-Team All-SEC honors.
In addition to being dynamic on defense, Brothers was hard to handle on special teams. He blocked three kicks on special teams in 2015, ranking second in FBS.
"Blocking field goals and blocking puts is really all determination," Brothers said. "Being on field goal block is all heart."
3. Impact of instincts, impression
Spielman attended a game between Missouri and Mississippi State last fall and charted tackles made by Brothers (14). The GM told members of the media that Brothers made an impression on him in that game and in the Senior Bowl.
"I know at the middle linebacker, to us the most important thing is instincts," Spielman said. "I've seen the range that that kid plays with, he plays a lot faster, because he is so instinctive and gets a jump on the ball. … Every time that I have watched him or our scouts or coaches have watched him, he's just producing. I think those are the things that you have to take into account, that they're just one heck of a football player."
4. Student of the game film
In addition to receiving credit for his instincts, Brothers also has received a tip of the cap for the amount of time he spends studying game film.
"Film is one of the most underrated tools being used in football," Brothers said during a conference call after he was drafted. "I think film is what set me apart from a lot of players. I was able to be in positions that people didn't think I could be in because of film."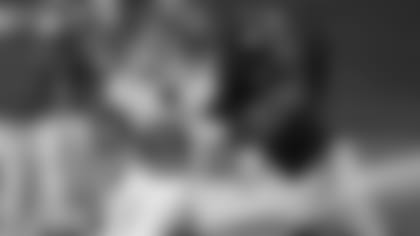 Brothers recorded 10 tackles against Kentucky, despite suffering an ankle sprain in the third quarter. He played the following week against South Carolina and posted seven stops. It was the only game he played in 2015 in which he did not record at least 10 tackles. Brothers followed with 15 against Florida and a career-high 17 tackles at Georgia.