The Vikings on Tuesday announced they have signed long snapper Jeff Overbaugh to the active roster.
Also announced as a corresponding move was that Vikings guard Nick Easton has been placed on Injured Reserve after fracturing his ankle against the Packers.
After appearing in all 53 games – and going a perfect 409-for-409 on snap attempts – at San Diego State, Overbaugh entered the league as an undrafted free agent in 2016 and spent the 2016 training camp with the Los Angeles Rams. He also spent time with the Bears and the Broncos earlier this season.
Here are five things to know about Overbaugh:
Overbaugh joined more than 100 top athletes at the 2016 Reese's Senior Bowl in Mobile, Alabama, where he represented San Diego State. The long snapper was invited in response to a flawless collegiate career in which he was 134-for-134 on PATs, 55-for-55 on field goal attempts and 164-for-164 on punts. As a senior, he added two tackles and a fumble recovery to help the Aztecs to an 11-3 record.
Overbaugh was named the Senior Bowl's top specialist that year.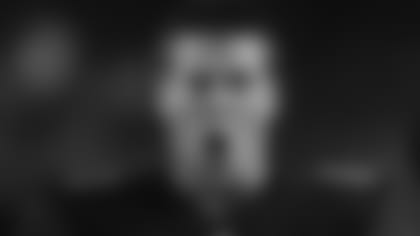 Overbaugh is the only player on Minnesota's roster who hails from Alaska.
He grew up in Anchorage, the state's largest city. While the state does not have an NFL team, a number of names to have come through the League call Alaska their home, including former wide receiver Steve Smith, former defensive back Zackary Bowman, both from Anchorage, and former tackle Daryn Colledge, whose hometown is Fairbanks.
Noted in Overbaugh's **NFL Draft profile** was that he "camped amongst grizzly bears" growing up, a unique background tidbit leading up to Sunday's game against Chicago.
Overbaugh drew attention as a long snapper at Robert Service High School in Anchorage, where his team had a record of 10-0-1 during his senior season. The school – named for the poet Robert W. Service – has graduated a number of other notable alumni, as well.
Among those who called Robert Service their alma mater are New York Rangers forward Brandon Dubinsky, three-time Super Bowl champion and current analyst Mark Schlereth, and three-time U.S. Olympian Jeremy Teela.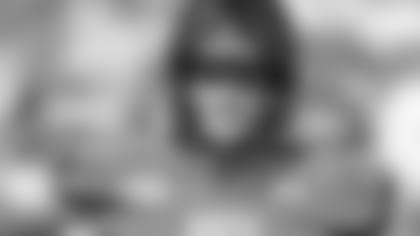 4. Committed to his craft
From a young age, Overbaugh has been dedicated to perfecting his craft.
He attended long-snapping camps over the summer growing up and was trained by Chris Rubio, a well-known snapping instructor. Rubio has built a reputation around preparing high school long snappers for the college and pro levels, and his camp is the longest-running in the nation.
Overbaugh is the only alum of San Diego State on the Vikings current roster and is the fifth player from SDSU to sign with the Vikings in franchise history. He joins Ray Rowe (1994), Brian Russell (2002-04), Larry Ned (2003-04) Ronnie Hillman (2016).
Vikings running backs coach Kennedy Polamalu also has ties to SDSU, having coached special teams and running backs from 1994-96 and returned in 1999 as the Aztecs linebackers coach.