The vikings.com 2016 Free Agency Primer series uses **NFL.com's Top 99 Free Agents list* to break down this year's class and take a look at which players may be fits for the Vikings.*
Schedule
1-9: Tuesday, March 8
10-19: Monday, March 7
20-39: Saturday, March 5 | Click here
40-59: Friday, March 4 | Click here
60-79: Thursday, March 3 | Click here
80-99: Wednesday, March 2 | Click here
Note: NFL.com updated its list after several teams made franchise/transition tag designations, which caused some players to move up in the rankings.
The free agents listed in the 60-79 range by NFL.com include four receivers, four defensive linemen, four linebackers and two pass rushers (3-4 OLBs/4-3 DEs). The Vikings aren't looking to make a complete overhaul via free agency but could test the waters in their attempt to defend the 2015 NFC North title. With free agency opening March 9, here's a glance at rankings by NFL.com's Gregg Rosenthal and Chris Wesseling of players whose contracts are scheduled to expire.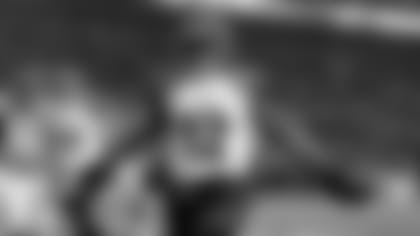 60. WR Mohamed Sanu, Cincinnati Bengals
It's quite common for Vikings Head Coach Mike Zimmer's past ties to the Bengals to come up when any player might be leaving Cincinnati. Sanu has made 34 starts in 57 games and recorded 152 catches for 1,793 yards and 11 touchdowns. He's also opened the playbook with 26 rushes for 153 yards and two scores on the ground, and has the highest possible passer rating (158.3), completing all five passes he's attempted for 177 yards and two touchdowns.
61. QB Chase Daniel, Kansas City Chiefs
Two starts/55 games in six seasons; 50-of-77 passing for 464 yards and a touchdown
62. DE Cedric Thornton, Philadelphia Eagles
45 starts/61 games in four seasons; five passes defended and 4.0 sacks
63. WR Rishard Matthews, Miami Dolphins
17 starts/49 games in four seasons; 107 catches, 1,396 yards and eight touchdowns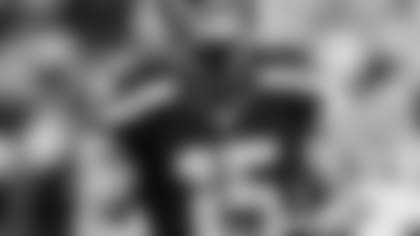 64. WR Jermaine Kearse, Seattle Seahawks
As the Seahawks became more of a pass-oriented attack down the stretch, Kearse set career highs of 49 receptions, 685 yards and five touchdowns. He's started 36 of 53 games, including all 16 in 2015, and has averaged 14.3 yards per reception in his four seasons.
65. G Jahri Evans, New Orleans Saints
Evans has started all 153 games he's played in 10 seasons, but missed five in 2015. The former fourth-round pick has four All-Pro seasons and six Pro Bowl selections on his resume.
66. LB Nigel Bradham, Buffalo Bills
38 starts/57 games in four seasons; one interception, 12 passes defended, two forced fumbles
67. LB Mike Neal, Green Bay Packers
29 starts/68 games in six seasons; one interception, three forced fumbles, 19 sacks
68. DE/OLB Junior Galette, Washington Redskins
30 starts/64 games in five seasons (missed all of 2015 with an Achilles injury); four passes defended, five forced fumbles, 31.5 sacks
69. WR Percy Harvin, Buffalo Bills
Harvin might suit up for a fifth team for his eighth pro season. The NFL is a never-say-never league, but not too many players cycle back to their former teams. Harvin has 351 receptions for 4,020 yards and 22 touchdown catches, along with 145 rushes for 916 yards and five scores. The former first-round pick of the Vikings (22nd overall in 2009) also has five kickoff return touchdowns.
70. DE William Hayes, Los Angeles Rams
After totaling 6.5 sacks primarily in rotation on the defensive line in his first three years under Jeff Fisher in Tennessee, Hayes posted 7.0 in 2012 when they reunited in St. Louis, and has added 5.0, 4.0 and 5.5 in the past three seasons. As the Rams transition to Los Angeles, they've already released DE Chris Long.
71. OLB/DE Dwight Freeney, Arizona Cardinals
Can the phrase "situational edge rusher" apply more to a player? Freeney has started 156 of 194 games in 14 seasons, forcing 46 fumbles and totaling 119.5 sacks. He still made an impact late in games last season, including Minnesota's visit to Arizona and in the Cardinals defeat of the Packers in the Divisional round of the playoffs.
72. LB Stephen Tulloch, Detroit Lions
112 games started/147 played in 10 seasons; 28 passes defensed, three forced fumbles, 14.5 sacks
73. DE Courtney Upshaw, Baltimore Ravens
51 games started/64 played in four seasons; seven passes defensed, three forced fumbles, four fumble recoveries and 5.0 sacks
74. RB LeGarrette Blount, New England Patriots
For a guy with 31 TDs a 4.6-yard per-carry average in six seasons, he's played for a lot of teams (3).
75. CB Leon Hall, Cincinnati Bengals
Just as Trae Waynes did, Hall could follow Mike Zimmer from Cincinnati to Minnesota.
76. LB Nick Perry, Green Bay Packers
16 games started/46 played in four seasons; 12.5 sacks, five forced fumbles, four passes defensed
77. CBPatrick Robinson,* *San Diego Chargers
A first-round pick (No. 32) from 2010 with 54 passes defensed and 10 INTs in 74 games/43 starts.
78. CB William Gay, Pittsburgh Steelers
Most known in Minnesota for being trucked by Adrian Peterson in 2009, Gay is another veteran option at CB if the Vikings desire one.
79. DT Akiem Hicks, New England Patriots
33 games started/61 played in four seasons; 9.5 sacks