Ty Chandler attended Montgomery Bell Academy on the West End of Nashville, Tennessee.
While his hometown might be listed as the capital of country music, or "Music City," Chandler finds his harmony in the country.
He's most comfortable trapsing woods near Pleasant View, Centerville and Bucksnort — "ain't too much out there but woods."
"I'm really big into the outdoors. I grew up riding horses, breaking horses," Chandler said. "A bunch of my friends have land, and we'd go out there and hunt and fish and do all that type of stuff, turkey hunting, fishing. It gives you peace of mind. Somewhere quiet, off in the woods, kind of secluded, just away from reality, if you will, and life slows down. I feel like when you're out there in the woods and riding 4-wheelers, you can take things easy."
We sat down recently for a Water Break presented by Crown Royal.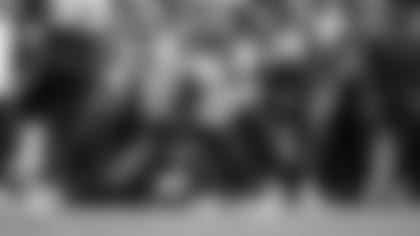 Q: Breaking horses? What goes into that?
A: It's a lot of hard work in the heat. Trying to domesticate a horse takes a lot of patience and takes a lot of trust, just being able to develop a relationship to be able to tame a wild animal. It's something I enjoy doing, but it's something I don't get a chance to do too much of now. When you break it down, it's really a unique process. It takes time, a lot of patience, hard work. There's a lot that goes into it. It ain't for everybody, but it's how I grew up. It was something that my grandpa did and passed down to me, and my dad did it, so I got a chance to do it.
Q: How many horses have you broken in?
A: I used to break horses for a number of people. I've trained barrel horses. I couldn't even tell you the total. I had 12 horses at one time, probably.
Q: What type of facility did you do this at?
A: We just started at the farm. My grandpa used to raise cows for a living. He had horses at his house. We'd go down and break them in some and go back and forth. It was kind of something I did for the summer when I'd go down and spend time with my grandparents. My dad grew up doing it, and that was kind of a way for us to make money, so it was something we fell in love with.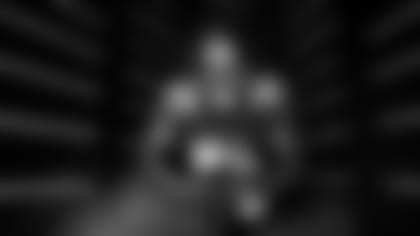 Q: What is the satisfaction when a horse is ready? Is it pride? Do you go right to the next one?
A: I feel like each one of them is different. Each one has its own different characteristics, and each one takes a different feel and a different amount of time. I guess there's a sense of pride, but at the end of the day, it's just the satisfaction, kind of like when you build a relationship with someone, someone who doesn't talk as much, but you get a chance to build a relationship with someone and get them to be able to trust you. Just taking the time to do that gives you a sense of purpose, and you want to go on to the next one and do it again.
Q: You were able to get going last preseason but broke your hand early in the regular season while playing special teams. Did some of the patience and determination you learned through breaking horses help during your recovery?
A: I would say it's taught me a lot of patience. I kind of got going in the preseason. Man, just being able to sit back and watch the team continue to be hungry and watch development, I had a bunch of great guys I could learn from, so just being able to do that and continue to build and develop as a running back, as a pass blocker, as a receiver of the ball out of the backfield. I'm excited about that and am glad I got a chance to do it. I'm looking forward to this season.
Q: You were the only Vikings player who listed bull riding as favorite non-NFL sport to watch. Have you tried it?
A: Have I ever tried it? Back in the day I tried it a little bit when I was growing up, probably when I was like 10. My grandpa had cows, and I had an uncle that used to professionally bull ride, so I got a chance to watch it, and I had an uncle that worked a mechanical bull, so I did a lot of that. That's just a sport that takes a lot of grit, man. It's wild. You never know how it's going to turn out. It can all go downhill in 8 seconds, or you can be a millionaire in 8 seconds, so it's 50-50. You can either get knocked out or you can ride for 8 seconds and win a million dollars. I just love watching it. That's someone trying to tame the beast, so I find it interesting.
Q: When's the last time you attended a rodeo?
A: Man, it's been a minute since I went to the rodeo. I've been wanting to get back to one, talking about it. Hopefully I can catch one soon.