Rookie cornerback Mekhi Blackmon couldn't believe the number of fans who stay up until 5 a.m. to watch a full Sunday Night Football game in the U.K.
But it's not uncommon for Vikings faithful living across the pond to watch their favorite team into the wee hours of the morning, considering the six-hour time difference between England and the Twin Cities.
Blackmon and teammate Alexander Mattison traveled to London this summer to engage with Vikings fans and help further the NFL's presence.
"They're ride-or-dies for us," Blackmon said. "I was talking to them, and they were telling me it'll be 3 a.m. and they're staying up to finish the game. They're staying up those late nights, and regardless of the outcome, they're still heading to work Monday morning. I never even thought about it from that perspective, so that was real crazy.
"Some fans even fly over here, traveling [overseas] to watch us play one game, so I think it's a good thing that we've started going over there to play for them," he added.
Blackmon, selected by Minnesota in the third round of the 2023 NFL Draft, hasn't yet had an opportunity to play in an international game, whereas Mattison played with the Vikings last season when they faced the Saints at Tottenham Hotspur Stadium.
Mattison enjoyed the Week 4 trip that included his 15-yard touchdown on a screen pass but noted that a quick in-and-out doesn't allow for much exploring. So when he had the chance to represent the Vikings in London this summer, he didn't hesitate.
"When we were there to play, of course there's a lot of business – meetings – and we're staying outside the city," Mattison said. "But being here now, it's just crazy to [see everything]. It was a lot of fun. All the events that we had lined up, meeting with fans, seeing the city and experiencing the culture over there was a lot of fun."
Blackmon enjoyed hearing different accents and vernacular and laughed good-naturedly when fans pointed out him. He and Mattison also were impressed by the formal attire that seemed commonplace in many areas, as well as the high-end cars.
"Everybody was wearing suits. Daily, you'd just see people on the streets wearing three-piece suits," Blackmon said.
Added Mattison: "One thing that surprised me were all the Lamborghinis, Rolls-Royces, just driving through the city – on the opposite side of course – that was pretty interesting."
The teammates joined four Vikings staff members on the U.K. tour that included attending the British Grand Prix, a match at Wimbledon, dining at Gordon Ramsay's restaurants and braving The Dare Skywalk at Tottenham Hotspur.
The latter excursion involved rappelling down the side of the stadium, a 138-foot descent.
"I was nervous. I don't think one part of me was excited," Mattison quipped. "It ended up being awesome, though. … Two feet off of it, it just feels [smooth] when you're going down. But that first step off, oh man, that was crazy. But it was a lot of fun to see the stadium from that perspective and get that experience."
The British Grand Prix also offered a new experience for Blackmon and Mattison, neither of whom had previously followed much F1 racing.
They've changed their tune now, though.
"It was surreal to me; it kind of looked like a video game," the rookie said. "Now that I've seen it in person and kind of got interested in it, I'm going to be watching it more, for sure."
And Mattison already is partway through Season 3 of Netflix's Formula 1 docuseries.
"[Going to the Grand Prix] was amazing. That was my first exposure to it, and now I'm invested," he said. "It was one of those things where, you don't know until you know, and learning a little bit – I got to talk to one of the guys there who told me about some of the cars and their progression, and that was really interesting.
"We also got to sit in a simulation, and you just grow your respect for those drivers because of how hard that must be," Mattison added. "I think after five minutes, I was breaking a sweat. It was crazy. Just like in our sport, you can't just come over here and try it and think you're gonna be good? That's definitely the case for their sport."
Unlike F1 racing, tennis is a familiar sport to the Vikings teammates who have watched Wimbledon matches on television over the years. Attending the historical tournament in person, though, was incredible.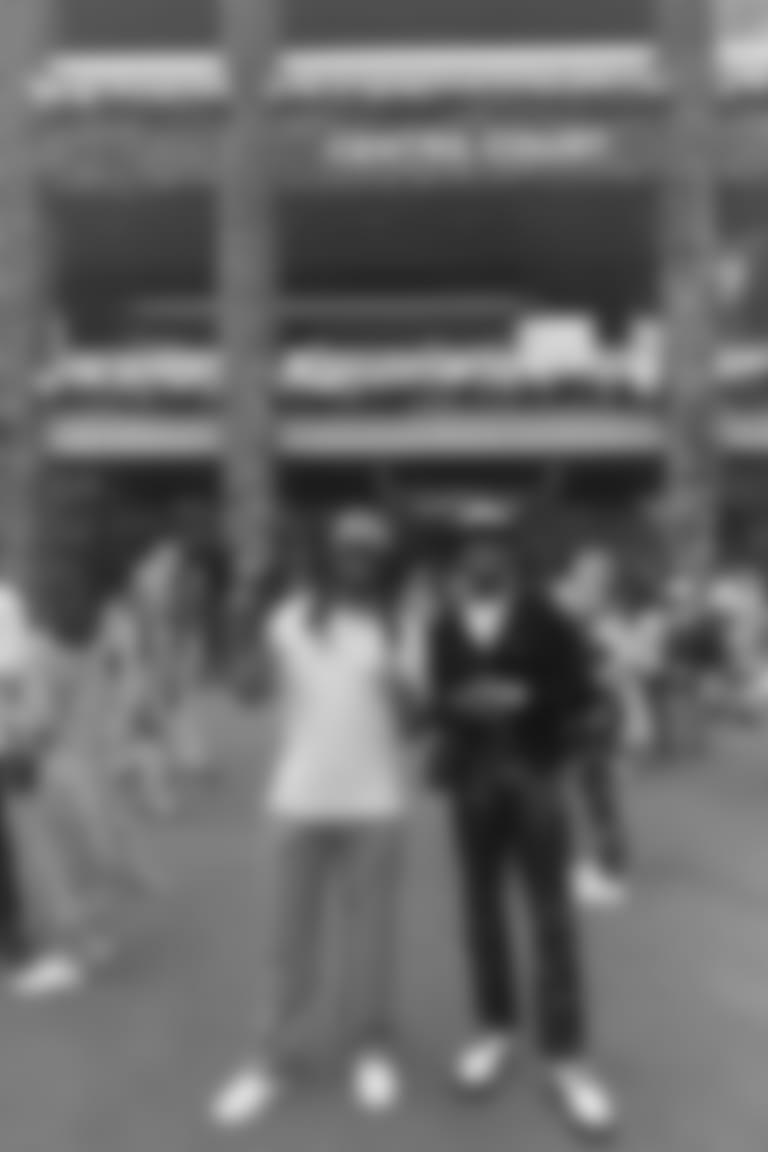 The Vikings group saw two matches on Tuesday, July 11. They first saw No. 1-ranked Iga Świątek upset by Elina Svitolina, who was unranked, in the Women's Quarterfinal match. Next was the Men's Quarterfinal match, during which No. 2-ranked Novak Djokovic defeated No. 7-ranked Andrey Rublev.
Blackmon and Mattison were struck by the unique environment – "a culture all of its own" – and followed the appropriate etiquette.
"I'd never felt the vibe of complete quiet at a tennis match until after the serve, so that was different," Blackmon said.
Mattison has followed tennis closely as of late and felt a little starstruck.
"It was awesome just to be there and see some of the top names. Especially getting to see Novak," he said. "And then on the women's side, that was an amazing match, and I'm going to need to make sure I follow them now. That was an awesome experience just to be in the presence of Wimbledon."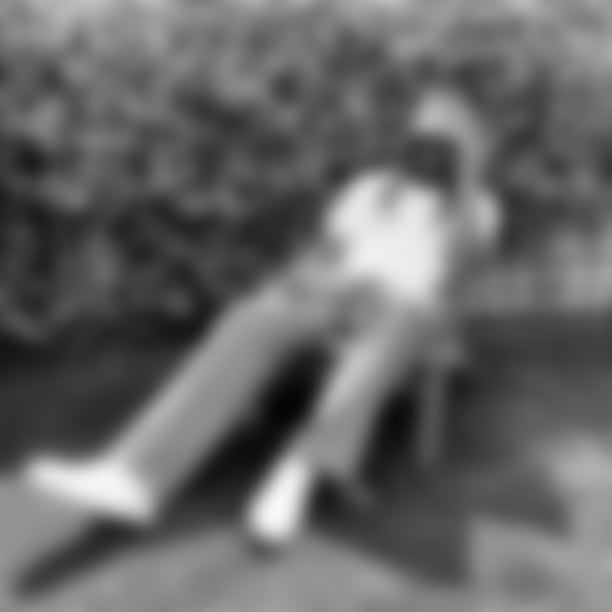 The iconic visit also included taste-testing, as Blackmon and Mattison gave a couple London staples a try. Bon-bons were a hit, while the strawberries and cream dish was lacking.
"It was heavy whipping cream," Blackmon said. "It was OK. I was expecting it to be sweet, but it wasn't."
The rookie also was a tad disappointed throughout the trip when attempting to order a Shirley Temple. Most of the U.K. restaurants weren't familiar with the nonalcoholic beverage popular in the States.
"I guess they didn't have grenadine. So then they were saying they could make me a lemonade, but their lemonade is actually sparkling, so it's more like a soda. People were really looking at me crazy when I said Shirley Temple," Blackmon laughed.
Oh, and London pancakes are another story.
"They were different," Blackmon said, shaking his head. "They were thicker. And smaller."
Mattison had a little better luck, overall enjoying the food London had to offer – especially at two of Gordon Ramsay's restaurants.
The Vikings group traveled in two different cars to one of the restaurants, with Mattison arriving in the first vehicle.
"All of a sudden, this Audi pulls up in front, and [Social Content Producer] Alex [Werhli] is like, 'What if this is him?' And he steps out of the car, and it's Gordon Ramsay," Mattison recalled, reliving the excitement of the moment. "We're like, 'Yo. Do we bug him for a picture now? Do we wait? This is crazy.' We're like, 'The others are never gonna believe us.'
"We get inside, and they walk us to where we're sitting, and we sit right next to him and his family," Mattison continued. "He got up to go greet his chefs and stuff, and on his way there he stopped by and said 'hey' to us and 'welcome to the restaurant.' He went out of his way to make sure, I mean, he didn't even know who we were at that time, but he was making sure his customers had a good experience and that he was nice to them. He was awesome."
Mattison and Blackmon both were a little surprised at Ramsey's height and stature.
"He's a big dude. It was crazy and so fun to meet him," Blackmon said. "He's honestly a totally different person than you see on TV."
The Vikings teammates returned to the U.S. with new memories, fun stories and a whole new appreciation for the U.K. fanbase.
Mattison and Blackmon loved connecting with Vikings fans throughout the trip and look forward to their next chance to play across the pond.
"We might have made some more Vikings fans out there, too," Mattison smiled. "Our driver was an Arsenal fan, he wasn't really an [American] football fan, but we might have converted him to a Vikings fan.
"Getting to really understand how much they love us over there was awesome because you see it from afar, or you see the Vikings U.K. social accounts, you see the love. But to really go there in-person and have that experience and feel it from them, it was awesome," Mattison added. "It makes me just want to be able to continue to have some type of presence and some type of relationship with that U.K. fans."