Eagan, Minn. (June 3 2021) – The 2021 Granite Games, a Minnesota-based CrossFit competition now its 10th year, will host top elite athletes from North America at the Viking Lakes campus this weekend as they vie for tickets to the 2021 NOBULL CrossFit Games. The semifinal competition begins Friday, June 4, and ends Sunday, June 6. The complete schedule can be found here.
Who: 30 Elite Men, 30 Elite Women, 20 Elite Teams of 4
When: Friday, June 4 – Sunday, June 6
Where: Viking Lakes Campus/TCO Stadium (2600 Vikings Circle, Eagan, MN 55121)
The second of four North American Semifinals is set to take place in Eagan, Minnesota from June 4-6, and it's an event with quite a storied history.
The Granite Games' first year of competition was 2011 as the Cloudytown Throwdown. It grew and evolved over the years to become one of the largest, most inclusive CrossFit competitions in the world. At its peak in 2018, the Granite Games hosted nearly 30 divisions and almost 3000 athletes through a grueling, challenging, and rewarding weekend of competition.
As the competitive landscape shifted, Granite Games adapted to remain relevant. It was one of fifteen Sanctionals in the inaugural Sanctional season (2018-2019), and was slated to return last year prior to the global shutdowns that cancelled more than half of the competitive season. As the outline of the season changed again for 2021, Granite Games followed suit and became one of only four Semifinals in North America. Though it won't have the incredible stable of divisions and athletes they are known for, the caliber of organization and entertainment directed towards the elite divisions this season should be unmatched and will undoubtedly result in an epic battle in all three divisions.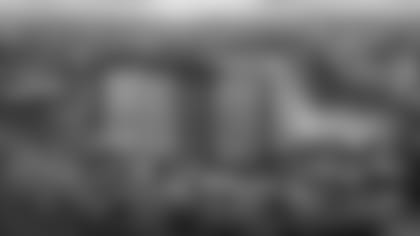 Fans looking to attend the Granite Games and click here for ticket info.
Rooms are available at the Omni Viking Lakes Hotel, which is adjacent to the TCO Performance Center in Eagan. To book a room, click here.