EDEN PRAIRIE, Minn. — Regardless of what happens this postseason, the 2017 opponents for the Vikings and all other teams have been determined.
The final matchups of 2017 were determined by Sunday's results because order-of-finish remained to be determined until the final game of the season.
The NFL uses a combination of home-and-away division matchups each year, along with a rotational system of an intra-conference division (two within AFC or NFC) and interconference (AFC vs. NFC) division. The final two games — both interconference — are determined by respective order of finish.
Next season, Minnesota will again host and visit NFC North foes Chicago, Detroit and Green Bay. The NFC North has games with members of the NFC South (Falcons, Buccaneers, Saints, Panthers) and AFC North (Steelers, Ravens, Bengals, Browns). By finishing third in the division, Minnesota will host Los Angeles and visit Washington.
The determination of all opponents allows a surface-level calculation for "strength of schedule" based on 2016 results.
By tabulating results of all teams, the Vikings will face opponents in 2017 that went a combined 115-139-2 in 2016. That opponent winning percentage of .453 is tied for "fifth easiest." Under those metrics, Kansas City is in line to have the toughest schedule, and Indianapolis has the easiest.
Minnesota will have six games against teams that made the playoffs.
Below is a breakdown of how many playoff teams are on teams' schedules in 2017, as well as combined records of opponents.
Click here to join the waitlist for 2017 season tickets.
The times and dates of games will be announced later.
Number of games against playoff teams:6
Record of opponents:115-139-2 (.453, tied for 27th toughest)
Home:Chicago Bears, Detroit Lions, Green Bay Packers, New Orleans Saints, Tampa Bay Buccaneers, Baltimore Ravens, Cincinnati Bengals, Los Angeles Rams
Away: Chicago Bears, Detroit Lions, Green Bay Packers, Atlanta Falcons, Carolina Panthers, Cleveland Browns (London), Pittsburgh Steelers, Washington Redskins
Number of games against playoff teams:6
Record of opponents:122-132-2 (.480, 18th toughest)
Home: Chicago Bears, Detroit Lions, Minnesota Vikings, New Orleans Saints, Tampa Bay Buccaneers, Baltimore Ravens, Cincinnati Bengals, Seattle Seahawks
Away: Chicago Bears, Detroit Lions, Minnesota Vikings, Atlanta Falcons, Carolina Panthers, Cleveland Browns, Pittsburgh Steelers, Dallas Cowboys
Number of games against playoff teams:5
Record of opponents:119-135-2 (.469, tied for 21st toughest)
Home: Chicago Bears, Green Bay Packers, Minnesota Vikings, Atlanta Falcons, Carolina Panthers, Cleveland Browns, Pittsburgh Steelers, Arizona Cardinals
Away: Chicago Bears, Green Bay Packers, Minnesota Vikings, New Orleans Saints, Tampa Bay Buccaneers, Baltimore Ravens, Cincinnati Bengals, New York Giants
Number of games against playoff teams:6
Record of opponents:122-133-1 (.479, 19th toughest)
Home: Detroit Lions, Green Bay Packers, Minnesota Vikings, Atlanta Falcons, Carolina Panthers, Cleveland Browns, Pittsburgh Steelers, San Francisco 49ers
Away: Detroit Lions, Green Bay Packers, Minnesota Vikings, New Orleans Saints, Tampa Bay Buccaneers, Baltimore Ravens, Cincinnati Bengals, Philadelphia Eagles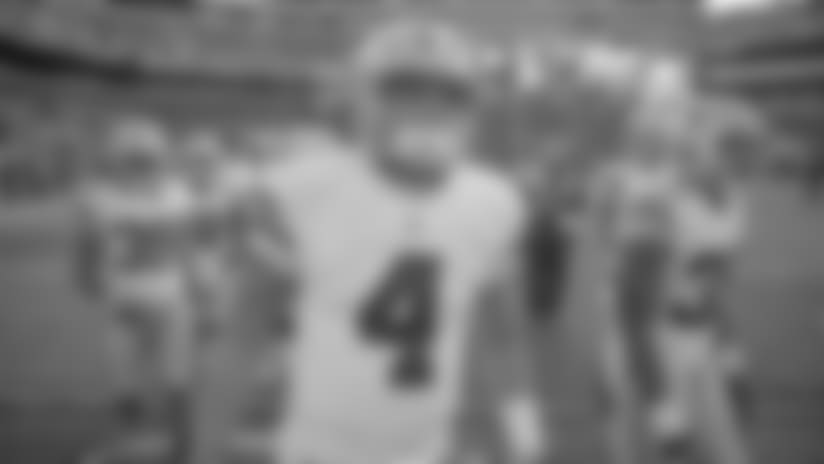 Number of games against playoff teams:7
Record of opponents:134-118-4 (.531, tied for 10th toughest)
Home: New York Giants, Philadelphia Eagles, Washington Redskins, Los Angeles Rams, Seattle Seahawks, Kansas City Chiefs, San Diego Chargers, Green Bay Packers
Away: New York Giants, Philadelphia Eagles, Washington Redskins, Arizona Cardinals, San Francisco 49ers, Denver Broncos, Oakland Raiders, Atlanta Falcons
Number of games against playoff teams:6
Record of opponents:135-117-4 (.535, tied for 8th toughest)
Home: Dallas Cowboys, Philadelphia Eagles, Washington Redskins, Los Angeles Rams, Seattle Seahawks, Kansas City Chiefs, San Diego Chargers, Detroit Lions
Away: Dallas Cowboys, Philadelphia Eagles, Washington Redskins, Arizona Cardinals, San Francisco 49ers, Denver Broncos, Oakland Raiders, Tampa Bay Buccaneers
Washington Redskins (8-7-1)
Number of games against playoff teams:7
Record of opponents:138-116-2 (.543, 7th toughest)
Home: Dallas Cowboys, New York Giants, Philadelphia Eagles, Arizona Cardinals, San Francisco 49ers, Denver Broncos, Oakland Raiders, Minnesota Vikings
Away: Dallas Cowboys, New York Giants, Philadelphia Eagles, Los Angeles Rams, Seattle Seahawks, Kansas City Chiefs, San Diego Chargers, New Orleans Saints
Philadelphia Eagles (7-9)
Number of games against playoff teams:7
Record of opponents:134-118-4 (.531, tied for 10th toughest)
Home: Dallas Cowboys, New York Giants, Washington Redskins, Arizona Cardinals, San Francisco 49ers, Denver Broncos, Oakland Raiders, Chicago Bears
Away: Dallas Cowboys, New York Giants, Washington Redskins, Los Angeles Rams, Seattle Seahawks, Kansas City Chiefs, San Diego Chargers, Carolina Panthers* *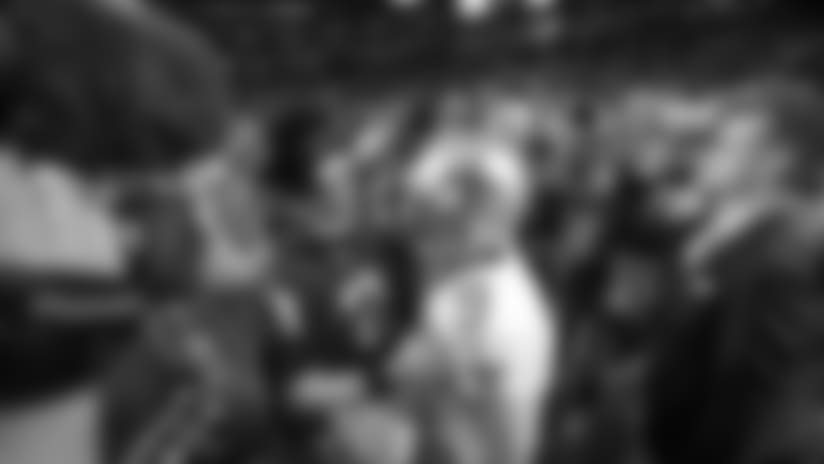 Number of games against playoff teams:6
Record of opponents:133-122-1 (.521, 13th toughest)
Home: Carolina Panthers, New Orleans Saints, Tampa Bay Buccaneers, Green Bay Packers, Minnesota Vikings, Buffalo Bills, Miami Dolphins, Dallas Cowboys
Away: Carolina Panthers, New Orleans Saints, Tampa Bay Buccaneers, Chicago Bears, Detroit Lions, New England Patriots, New York Jets, Seattle Seahawks
Tampa Bay Buccaneers (9-7)
Number of games against playoff teams:7
Record of opponents:132-123-1 (.518, 14th toughest)
Home: Atlanta Falcons, Carolina Panthers, New Orleans Saints, Chicago Bears, Detroit Lions, New England Patriots, New York Jets, New York Giants
Away: Atlanta Falcons, Carolina Panthers, New Orleans Saints, Green Bay Packers, Minnesota Vikings, Buffalo Bills, Miami Dolphins, Arizona Cardinals
Number of games against playoff teams:6
Record of opponents:130-125-1 (.514, 15th toughest)
Home: Atlanta Falcons, Carolina Panthers, Tampa Bay Buccaneers, Chicago Bears, Detroit Lions, New England Patriots, New York Jets, Washington Redskins
Away: Atlanta Falcons, Carolina Panthers, Tampa Bay Buccaneers, Green Bay Packers, Minnesota Vikings, Buffalo Bills, Miami Dolphins (London), Los Angeles Rams
Number of games against playoff teams:6
Record of opponents:129-127 (.504, 16th toughest)
Home: Atlanta Falcons, New Orleans Saints, Tampa Bay Buccaneers, Green Bay Packers, Minnesota Vikings, Buffalo Bills, Miami Dolphins, Philadelphia Eagles
Away: Atlanta Falcons, New Orleans Saints, Tampa Bay Buccaneers, Chicago Bears, Detroit Lions, New England Patriots, New York Jets, San Francisco 49ers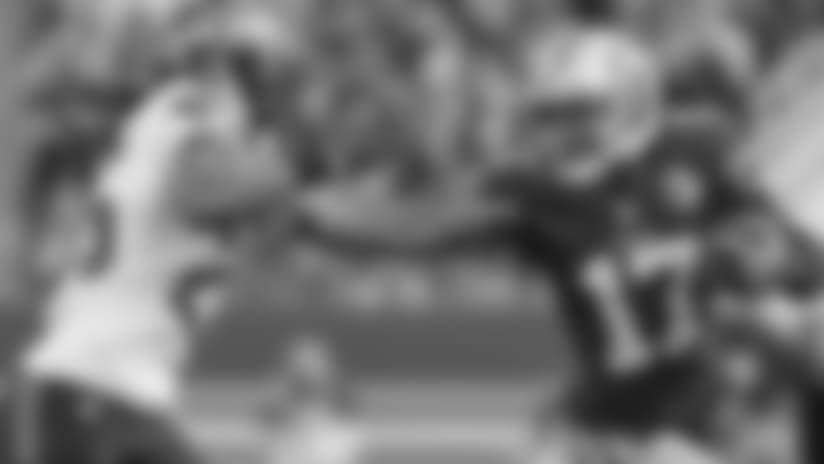 Seattle Seahawks (10-5-1)
Number of games against playoff teams:5
Record of opponents:115-138-3 (.455, 26th toughest)
Home: Arizona Cardinals, Los Angeles Rams, San Francisco 49ers, Philadelphia Eagles, Washington Redskins, Houston Texans, Indianapolis Colts, Atlanta Falcons
Away: Arizona Cardinals, Los Angeles Rams, San Francisco 49ers, Dallas Cowboys, New York Giants, Jacksonville Jaguars, Tennessee Titans, Green Bay Packers
Arizona Cardinals (7-8-1)
Number of games against playoff teams:6
Record of opponents:118-135-3 (.467, 23rd toughest)
Home: Los Angeles Rams, San Francisco 49ers, Seattle Seahawks, Dallas Cowboys, New York Giants, Jacksonville Jaguars, Tennessee Titans, Tampa Bay Buccaneers
Away:Los Angeles Rams (London), San Francisco 49ers, Seattle Seahawks, Philadelphia Eagles, Washington Redskins, Houston Texans, Indianapolis Colts, Detroit Lions
Number of games against playoff teams:5
Record of opponents:121-130-5 (.482, 17th toughest)
Home: Arizona Cardinals (London), San Francisco 49ers, Seattle Seahawks, Philadelphia Eagles, Washington Redskins, Houston Texans, Indianapolis Colts, New Orleans Saints
Away: Arizona Cardinals, San Francisco 49ers, Seattle Seahawks, Dallas Cowboys, New York Giants, Jacksonville Jaguars, Tennessee Titans, Minnesota Vikings
San Francisco 49ers (2-14)
Number of games against playoff teams:5
Record of opponents:119-132-5 (.475, 20th toughest)
Home: Arizona Cardinals, Los Angeles Rams, Seattle Seahawks, Dallas Cowboys, New York Giants, Jacksonville Jaguars, Tennessee Titans, Carolina Panthers
Away: Arizona Cardinals, Los Angeles Rams, Seattle Seahawks, Philadelphia Eagles, Washington Redskins, Houston Texans, Indianapolis Colts, Chicago Bears
New England Patriots (14-2)
Number of games against playoff teams:7
Record of opponents:135-121 (.527, 12th toughest)* *
Home:Buffalo Bills, Miami Dolphins, New York Jets, Kansas City Chiefs, San Diego Chargers, Atlanta Falcons, Carolina Panthers, Houston Texans
Away: Buffalo Bills, Miami Dolphins, New York Jets, Denver Broncos, Oakland Raiders, New Orleans Saints, Tampa Bay Buccaneers, Pittsburgh Steelers
Number of games against playoff teams:5
Record of opponents:140-116 (.547, 6th toughest)
Home: Buffalo Bills, New England Patriots, New York Jets, Denver Broncos, Oakland Raiders, New Orleans Saints (London), Tampa Bay Buccaneers, Tennessee Titans
Away: Buffalo Bills, New England Patriots, New York Jets, Kansas City Chiefs, San Diego Chargers, Atlanta Falcons, Carolina Panthers, Baltimore Ravens
Number of games against playoff teams:7
Record of opponents:143-112-1 (.561, 4th toughest)
Home: Miami Dolphins, New England Patriots, New York Jets, Denver Broncos, Oakland Raiders, New Orleans Saints, Tampa Bay Buccaneers, Indianapolis Colts
Away: Miami Dolphins, New England Patriots, New York Jets, Kansas City Chiefs, San Diego Chargers, Atlanta Falcons, Carolina Panthers, Cincinnati Bengals
Number of games against playoff teams:7
Record of opponents:137-119 (.535, tied for 8th toughest)
Home: Buffalo Bills, Miami Dolphins, New England Patriots, Kansas City Chiefs, San Diego Chargers, Atlanta Falcons, Carolina Panthers, Jacksonville Jaguars
Away:Buffalo Bills, Miami Dolphins, New England Patriots, Denver Broncos, Oakland Raiders, New Orleans Saints, Tampa Bay Buccaneers, Cleveland Browns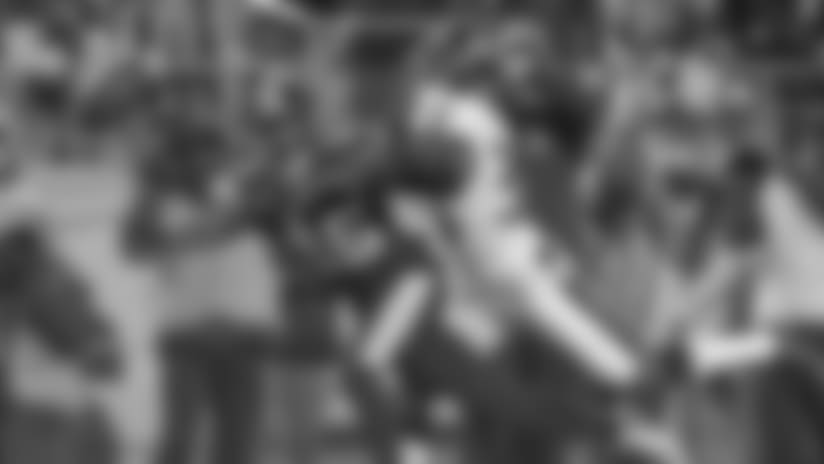 Pittsburgh Steelers (11-5)
Number of games against playoff teams:5* *
Record of opponents:115-139-2 (.453, tied for 27th toughest)
Home: Baltimore Ravens, Cincinnati Bengals, Cleveland Browns, Jacksonville Jaguars, Tennessee Titans, Green Bay Packers, Minnesota Vikings, New England Patriots
Away: Baltimore Ravens, Cincinnati Bengals, Cleveland Browns, Houston Texans, Indianapolis Colts, Chicago Bears, Detroit Lions, Kansas City Chiefs
Number of games against playoff teams:7
Record of opponents:117-137-2 (.461, 25th toughest)
Home: Cincinnati Bengals, Cleveland Browns, Pittsburgh Steelers, Houston Texans, Indianapolis Colts, Chicago Bears, Detroit Lions, Miami Dolphins
Away: Cincinnati Bengals, Cleveland Browns, Pittsburgh Steelers, Jacksonville Jaguars (London), Tennessee Titans, Green Bay Packers, Minnesota Vikings, Oakland Raiders
Cincinnati Bengals (6-9-1)
Number of games against playoff teams:5
Record of opponents:115-141 (.449, 29th toughest)
Home: Baltimore Ravens, Cleveland Browns, Pittsburgh Steelers, Houston Texans, Indianapolis Colts, Chicago Bears, Detroit Lions, Buffalo Bills
Away: Baltimore Ravens, Cleveland Browns, Pittsburgh Steelers, Jacksonville Jaguars, Tennessee Titans, Green Bay Packers, Minnesota Vikings, Denver Broncos
Number of games against playoff teams:5
Record of opponents:119-135-2 (.469, tied for 21st toughest)
Home: Baltimore Ravens, Cincinnati Bengals, Pittsburgh Steelers, Jacksonville Jaguars, Tennessee Titans, Green Bay Packers, Minnesota Vikings (London), New York Jets
Away: Baltimore Ravens, Cincinnati Bengals, Pittsburgh Steelers, Houston Texans, Indianapolis Colts, Chicago Bears, Detroit Lions, San Diego Chargers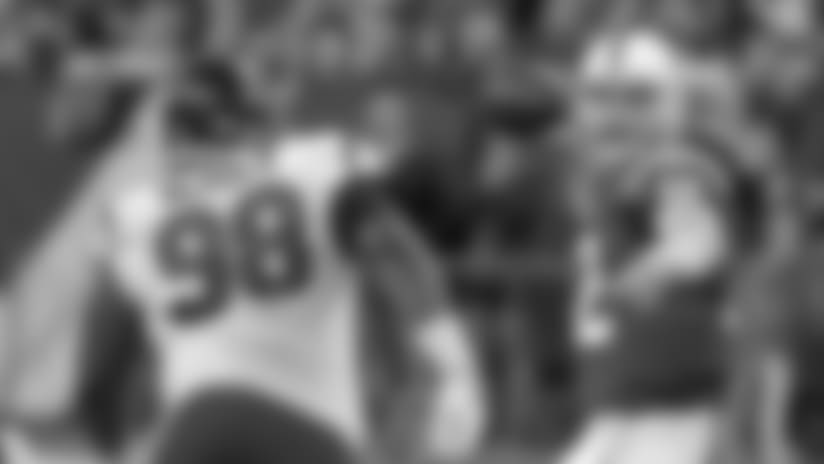 Number of games against playoff teams:4
Record of opponents:117-136-3 (.463, 24th toughest)
Home: Indianapolis Colts, Jacksonville Jaguars, Tennessee Titans, Cleveland Browns, Pittsburgh Steelers, Arizona Cardinals, San Francisco 49ers, Kansas City Chiefs
Away: Indianapolis Colts, Jacksonville Jaguars, Tennessee Titans, Baltimore Ravens, Cincinnati Bengals, Los Angeles Rams, Seattle Seahawks, New England Patriots
Number of games against playoff teams:6
Record of opponents:113-140-3 (.447, 30th toughest)
Home: Houston Texans, Indianapolis Colts, Jacksonville Jaguars, Baltimore Ravens, Cincinnati Bengals, Los Angeles Rams, Seattle Seahawks, Oakland Raiders
Away: Houston Texans, Indianapolis Colts, Jacksonville Jaguars, Cleveland Browns, Pittsburgh Steelers, Arizona Cardinals, San Francisco 49ers, Miami Dolphins* *
Number of games against playoff teams:4
Record of opponents:107-146-3 (.424, 32nd toughest)
Home: Houston Texans, Jacksonville Jaguars, Tennessee Titans, Cleveland Browns, Pittsburgh Steelers, Arizona Cardinals, San Francisco 49ers, Denver Broncos
Away: Houston Texans, Jacksonville Jaguars, Tennessee Titans, Baltimore Ravens, Cincinnati Bengals, Los Angeles Rams, Seattle Seahawks, Buffalo Bills
Jacksonville Jaguars (3-13)
Number of games against playoff teams:4
Record of opponents:111-142-3 (.439, 31st toughest)
Home: Houston Texans, Indianapolis Colts, Tennessee Titans, Baltimore Ravens (London), Cincinnati Bengals, Los Angeles Rams, Seattle Seahawks, San Diego Chargers
Away: Houston Texans, Indianapolis Colts, Tennessee Titans, Cleveland Browns, Pittsburgh Steelers, Arizona Cardinals, San Francisco 49ers, New York Jets
Kansas City Chiefs (12-4)
Number of games against playoff teams:8
Record of opponents:147-108-1 (.576, toughest)
Home: Denver Broncos, Oakland Raiders, San Diego Chargers, Buffalo Bills, Miami Dolphins, Philadelphia Eagles, Washington Redskins, Pittsburgh Steelers
Away: Denver Broncos, Oakland Raiders, San Diego Chargers, New England Patriots, New York Jets, Dallas Cowboys, New York Giants, Houston Texans
Number of games against playoff teams:6
Record of opponents:146-109-1 (.572, 2nd toughest)
Home: Denver Broncos, Kansas City Chiefs, San Diego Chargers, New England Patriots, New York Jets, Dallas Cowboys, New York Giants, Baltimore Ravens
Away: Denver Broncos, Kansas City Chiefs, San Diego Chargers, Buffalo Bills, Miami Dolphins, Philadelphia Eagles, Washington Redskins, Tennessee Titans
Number of games against playoff teams:8
Record of opponents:141-113-2 (.555, 5th toughest)
Home: Kansas City Chiefs, Oakland Raiders, San Diego Chargers, New England Patriots, New York Jets, Dallas Cowboys, New York Giants, Cincinnati Bengals
Away: Kansas City Chiefs, Oakland Raiders, San Diego Chargers, Buffalo Bills, Miami Dolphins, Philadelphia Eagles, Washington Redskins, Indianapolis Colts
San Diego Chargers (5-11)
Number of games against playoff teams:8
Record of opponents:145-110-1 (.568, 3rd toughest)
Home: Denver Broncos, Kansas City Chiefs, Oakland Raiders, Buffalo Bills, Miami Dolphins, Philadelphia Eagles, Washington Redskins, Cleveland Browns
Away: Denver Broncos, Kansas City Chiefs, Oakland Raiders, New England Patriots, New York Jets, Dallas Cowboys, New York Giants, Jacksonville Jaguars